5 Essential Collaboration Tools Every Remote Team Needs
Reading Time:
3
minutes
It's safe to say that remote work has become the new norm. And it's also safe to say that team collaboration tools are the literal pinnacle and backbone of remote work.
It shouldn't come as a surprise to learn that remote collaboration tools are useful, especially since remote work is gaining traction. After all, these days it is more convenient than ever for companies to communicate and collaborate across the globe.
Finding the right collaboration tools, however, can seem like you're searching for a needle in a haystack. Luckily for you, we've got you covered on that end! Read on to find out the 5 essential collaboration tools every remote team needs to be using.
Slack
The undisputed king of team collaboration tools, Slack deserves to be the first mention on this list. Not only has this app taken the world by storm, but it is also the holy grail and the base of communication for thousands of companies around the globe.
Slack may be the coolest project management tool on the market today. A new, fully integrated communication tool that brings team communication and collaboration into one easy-to-use platform. It's integrated with thousands of other apps, making it easy to add everything you need to it, from Google Drive documents to Zendesk chats.
It's time to banish your email threads to the trash bin of history. With Slack, you can create hundreds of different channels that are dedicated to specific topics or projects. Every team member can be involved in discussions focused on their tasks without having to scan through other people's conversations. Slack's clean interface and easy-to-use features make team collaboration a breeze. You can use external Slack integrations and leave management software like Vacation Tracker on it too!
Zoom
Making Skyping a thing of the past, Zoom has erupted as an industry leader for video conferencing calls since its popularity burst during the COVID-19 pandemic.
There are a lot of things that make Zoom an extraordinarily useful app to have. Zoom is not your ordinary video conferencing platform.
You can use Zoom's breakout sessions to divide viewers (for example, clients or employees) into smaller groups for webinar training, specific topic discussions, or webinar training. Furthermore, organizers are in complete control with Zoom. You can muffle all microphones, control attendees' presentation access, etc. It also allows attendees to participate by virtually raising their hands in the conversation. The chat feature in Zoom lets viewers communicate directly with the instructor and other attendees, fostering a collaborative environment.
Trello
Trello is an online project collaboration tool that offers whiteboard-like boards to help teams organize tasks.
This tool follows a system that is based on the Japanese concept of Kanban which was invented in the 1940s by a Toyota factory. The Kanban style of project management divides tasks into categories of "To Do," "In Progress," and "Done."
Trello makes project management easy. You can invite others to work on the project with you and share your progress with them. Furthermore, users can organize cards into lists, assign them to specific team members, set due dates, add comments and attachments, and monitor due dates. This will allow you to see how your team is progressing as they work toward a specific goal.
Having all the information in one place is what makes it such an effective tool for managing projects. That way, everyone is on the same page at all times.
Google Docs
Google Docs is probably the best-known free tool for collaborative work, particularly in terms of content.
Despite being around for more than a decade, it's only recently become a favorite tool of those who work remotely. As one of the best free collaboration tools for remote workers, Google Docs gives you plenty of features at no cost, allowing you to type documents, spreadsheets, and presentations together with your team.
A Google Doc is especially useful if you have many people working on the same document at the same time. There's no need to worry about edits being lost or people overwriting one another: the file owner can see all suggested edits and choose which ones to accept. Additionally, Google Docs doesn't require an internet connection for users to use it, so it's perfect for people working on the go and wanting to save their work offline.
Tettra
If you're looking for an encyclopedia that houses all important company-wide information, look no further.
Tettra is a platform for organizing your company's scattered knowledge so you can use it to answer repetitive questions on Slack or Microsoft Teams. It makes it easier to answer repetitive questions and onboard new teammates.
By connecting your knowledge base to your chat tool, you can ensure that your team actually uses your documentation. Integrating Tettra into your team will save valuable time and ensure everyone has access to the information they need to do their jobs efficiently. What's not to like about that?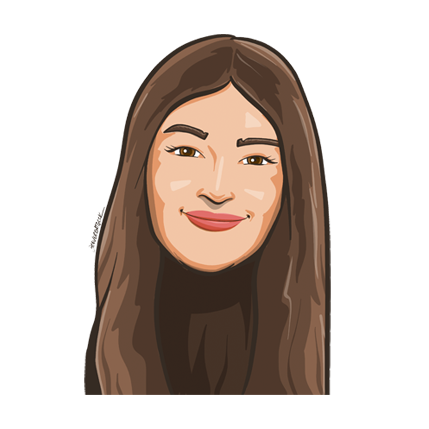 An avid writer and aspiring marketer, Snigdha is a student at Concordia University's John Molson School of Business.