6 Remote Work Tools Every Remote Worker Needs
Reading Time:
4
minutes
It's safe to say that remote work has taken the world by storm.
Working from home used to be a luxury only a few could enjoy, but now it has become an increasingly popular way of life. But what does a remote worker need to have in order to enjoy the amazing feeling of working from home? The answer is simple: a fast computer, an internet connection, and these essential remote work tools.
Slack: for daily communication
Slack is one of those remote work tools that no remote worker needs an introduction to
One of the many ways Slack makes running your business fun again is by cutting down on emails, confusion, and general chaos. The main benefit to using a tool like Slack is the ability to have real-time conversations with your co-workers without the need for emails. You'll no longer be wading through a sea of emails to get to the conversations you care about. Instead, your essential team communication will just show up as a native part of Slack.
A lot of Slack's popularity comes from how it does so many things right. With Slack, you can create hundreds of different channels that are dedicated to specific topics or projects. Slack knows how important it is to make communication as efficient as possible. That is why it empowers users to engage in exactly the conversations they want, with the people they want. Best of all, the app also has many third-party integrations that bring additional functionality to Slack. Just take Vacation Tracker for example!
Trello: for staying organized
If you love making lists and consider yourself an organized person, Trello is about to become one of your holy grail remote work tools.
Trello is a project collaboration tool that offers whiteboard-like boards to help teams keep track of tasks. Trello is basic in its concept. This remote work tool was developed based on the Japanese concept of Kanban which was invented by Toyota in the 1940s. In the Kanban-style of project management, tasks are categorized as "To Do," "In Progress," and "Done."
There are a number of boards, each representing a project. These boards have a number of lists that contain the tasks for your projects. You can color code or categorize each list according to its purpose. There are also a number of features within the Subscriptions settings that allow you to "email" your Trello boards. This is especially useful for sending overviews to external parties, such as clients who aren't part of your team.
Dropbox: for cloud-based file sharing
Central to the operation of a remote team is effective file-sharing and storage tools. Remote workers need easy access to files, be it slides for a presentation or an office project. But since you probably don't have access to a physical office, using Dropbox is the next best solution you can find.
Dropbox is a cloud-based file hosting service that you can use to store all your information securely online. Users worldwide use this remote work tool to create a personal work library and store up to a dozen types of file types supported by the app. Dropbox is an option you should consider if you want the benefits of Google Drive combined with the benefits of a project management tool. You can store files, images, videos, etc in Dropbox the same way you would do in Google Drive. However, DropBox Paper is a real-time collaboration tool that lets you plan projects, collaborate on ideas, take meeting notes, and assign the next steps. All in real-time.
Asana: for easy project management
Asana is a task management tool that combines collaboration, organization, and productivity. With integrations, templates, custom fields, and the ability to create private workspaces for teams, Asana's comprehensive project management features make it an ideal choice for businesses of any size.
If you can imagine it, Asana can help you do it. From managing small teams to scaling agile with hundreds of developers, every team benefits from using Asana. Asana is a task management software tool designed specifically to help teams collaborate and get things done faster. Whether you're a small business looking to better your workflow or a giant corporation, Asana will help you coordinate all of your projects – from team meetings and projects to client work and personal errands – all in one place.
Okta: for securely storing passwords
If you frequently click on the "Forgot Your Password?" option on every website you visit, Okta is going to change your life.
We get it — remembering passwords is hard. Okta gets it too. And that's why this remote work tool has designed a way to use one single password to sign in to all your websites. Okta is a nifty password manager that streamlines the way you interact with tools. Okta's SSO solution was created to work with SAML and OIDC. These identities can be created for users and groups and can be integrated with a wide range of applications, including Salesforce and WordPress.
Vacation Tracker: for effortless leave management
With Vacation Tracker, your team's vacation requests go from complicated to effortless.
Using this leave management solution, you can request, approve, and manage your team's time off from the comfort of Slack, Microsoft Teams, or Google Workspace. You can customize Vacation Tracker to meet your needs. Create different locations, set up different leave policies, and configure multiple leave types to suit your organization. Furthermore, our online dashboard also allows you to export reports, integrate our tool with your favorite calendar, filter & set labels, and much more. Try it for free today!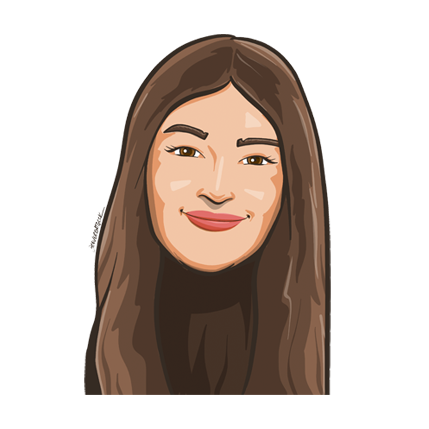 An avid writer and aspiring marketer, Snigdha is a student at Concordia University's John Molson School of Business.