6 Remote Working Tools Your Team Will Love
What things could make remote work life a little more enjoyable and productive? Great remote working tools, of course! Here are six suggestions. See if you agree!
Review excerpts from Capterra, Google Play, and App Store.
Vacation Tracker 
First on our list of remote working tools, is a tool your team will love. Its popularity is due to the fact that it makes leave management a breeze. Vacation Tracker is easily one of the best ways to track your team's time off. Slap it on Slack, Microsoft Teams, or G Suite. Set it up in minutes, and your teams from around the globe will be able to keep track of who's in and out of the office, request and approve time off, consult what types of leave they have left, look through time off history, get customizable notifications, and generate reports, hassle-free.
What users have said:
"Highly recommend it!"
"Super friendly easy to work with."
"Ease of use, functionality, logical design."
"Time saver, frees me from the mundane tasks, great price compared to the super expensive HR software."
Some of the cons:
"Honestly, I can't think of anything at all."
"Nothing everything has worked how we hoped it would."
"[O]nce we integrated Vacation Tracker, the whole hassle of requesting and approving days off became a streamlined process that ran on autopilot. That is such a relief!"
"[N]othing really."
Instagantt is an online Gantt chart software for project management. Simple to use, you get a clear overview of your tasks, team availabilities, budget, and resources for each project. With an easy drag and drop, create your tasks and team assignments with timelines and schedule them into the chart so you can see the whole project and its progression at a glance. The powerful tool also doubles as a way to get instant feedback and suggestions from team members. Is your team mainly using Asana? No problem! Both tools can easily sync in a matter of seconds.
What users have said:
"Really love it."
"It is clean, easy to use, modern, and very fast learning curve"
"Very pleasing, love the fact you can export into xlsx and pdf also share as a link."
"Simple interface for task scheduling. Love that we can share with clients via the web."
Is your remote team spread across the globe? Do you have a hard time scheduling a meeting at reasonable hours for everyone on the team? You need remote working tools that can keep up with you. This time zone converter app is surprisingly fun to use! Visually well thought-out, this online app is designed to quickly view multiple time zones at once, making it easy to plan conference calls and track market hours. How does it work? Add or remove locations as you wish; move your mouse over the hours you want; and click on the hour tile to schedule a meeting and share the info with participants. Ta-da!
What users have said:
"Perfectly exactly what I needed."
"Love it!"
This AI-based app cancels all background noise so that people can hear the only thing that really matters: the crisp sound of your voice. Download it for free for Windows or iOS. It also supports any microphone, headset, and speaker device, as well as over 800 apps related to all things conferencing, streaming, voice messaging, and recording. One single button from your audio and video calls and removes the sound of the barking dog, the screaming children, the busy streets and traffic, the A/C, or background noise from an open office space. This remote working tool is very suitable for a variety of work environments!
What users have said:
"I am soooo happy"
"I am able to have a more relaxed sales call without the worry of the background noise in whatever environment I am in."
"[N]othing short of astonishing."
The goal of Soapbox is to assist you in becoming a better manager. Because, according to them, "people don't quit jobs, they quit managers." And part of being a good manager is the ability to have effective communications, which usually happens through meetings. Ah, meetings. This remote working tool is the ultimate meeting management for your team. Its goal: Find everything meetings related in one single place to help you keep track of communications important to the workflow – agendas, minutes, meeting notes, suggestions, questions, real-time comments, next steps tracker, and meeting ratings. Whether dealing with one-on-ones, team meetings, brainstorming sessions, or performance reviews, this tool helps you organize, structure and give direction to your meetings while encouraging collaboration and input throughout the process of planning your meetings.
What users have said:
"We love the ease of use and the ability to document meeting notes and action items."
 "I really like how fluid it is and how easily it syncs up with our internal calendars for 1-1s. It's also a great experience for my team."
Have your Finance teams struggled to keep track of company-wide business expenses since the onset of remote work? Do you feel like the number of non-compliant reports is on the rise in your organization?
This AI-powered expense management software seamlessly automates your entire pre-accounting process end-to-end. How? It lets employees easily submit and track their business expenses from applications they use every day like G-Suite, Outlook, Slack, etc. Additionally, every submitted expense is automatically checked against the company policies, ensuring only compliant reports are submitted.
This reduces the workload of your Finance team while also keeping expense fraud at bay.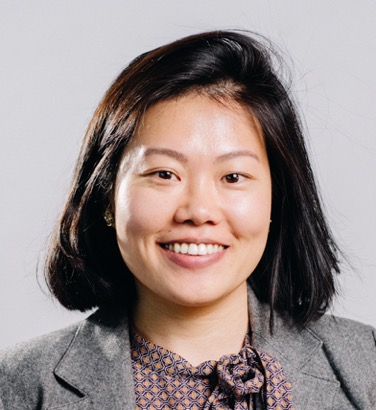 Shirley is a Vacation Tracker occasional contributor. She's held a few positions in communications, marketing and copywriting. When she's not at her laptop, you can find her daydreaming about her laptop and chasing the sun while people watching.