An HR Guide to 2022 Work Trends
Reading Time:
4
minutes
It's safe to say that many of us aren't the same people we were back in March 2020. The pandemic has forever changed the way we live, function, work, and exist. And among the many changes COVID has brought about, one of the most significant is the impact on working and its influence on 2022 work trends.
A new approach to working
In the transition to a new normal, there has been a general shift in power dynamics at the workplace. Many businesses have realized that their greatest asset is their employees, and treating those employees right is key to being successful. This means that if you're a company that values its profits over its people, you could be in for a rude awakening.
A company these days is only as good as the people it employs. With record-high employee retention rates, endless budget cuts, and fierce competition for good talent, the old-age management structure is being dissolved. In its place is a more flexible approach towards work. An approach that allows employees to be more creative and less stressed than they might have been stuck in the car during a daily hour-long commute to a cubicle in their downtown office.
Moving forward
Many organizations budget big bucks on their tactical plans to grow their business. Yet, others have not yet identified what the right steps are to create value in the workplace in 2022. No one can blame them. It's not easy to make the right choices when you don't know where you are headed. And this holds even more ground in a pandemic where new COVID-19 variants are emerging faster than Apple's new iPhones.
As a result, it is important to make sure that your organization stays on track by determining what the future of work will look like and making decisions accordingly. HR has entered a brave new world, and the survival of your company depends on harnessing change and turning these challenges into opportunities. In order to survive and thrive in 2022, organizations will need to respond to the new power dynamics accordingly. Let's look at how employees are dominating 2022 work trends.
2022 Work Trends: An overview
Importance of a positive workplace environment
A healthy workplace is the secret ingredient to a successful business. When it comes to increasing employee performance and productivity, a healthy work environment makes all the difference.
In 2022, it'll be more important than ever to create a work environment that fosters creativity, innovation, and collaboration. Creating a positive work environment can make a huge difference in many ways. For one, it reduces many unnecessary costs associated with turnover, absenteeism, medical coverage, and employee compensation. If you don't handle these costs properly, they can leave your business in ruins. Employee absenteeism from productivity loss, for example, costs companies $225.8 billion in lost revenue annually.
Additionally, a positive work environment also improves employee motivation, happiness, and morale. This leads to employees dedicating themselves to their work and making sure they deliver the results you expect. After all, who doesn't want to work at a company where they feel happy?
Entry of Gen Z into the workforce
Even though the generation born between 1997 and 2012 is just entering the workforce, 2022 work trends have even the most innovative employers considering ways to build a company culture that will attract and retain Gen Z.
In fact, it's predicted that in 2022, Gen Z will account for up to 40% of the global workforce. Employers have to devise strategic ways to appeal to Gen Z's unique perspective on life since they're born and raised in a completely fast-paced and internet-centric environment. A survey done on Gen Z by the website Great Place To Work found that:
This generation is shaping up to be the most diverse workforce yet, which calls for employers to create an equally diverse workplace

Their goal is to earn a living that allows them to not only pay the bills but also grow and experience life

These workers seek out employers that make them feel emotionally supported at the workplace

They want to find special meaning and purpose in what they do
This new generation of tech-savvy people is full of ideas and passion, provided that they're given the right environment to work in. Gen-Z workers are unwilling to conform to the conventional 9-5 work schedule and prefer a flexible work culture. Hence in order to stay competitive, employers and organizations need to change the way they work and adopt smart strategies to appeal to this new crowd.
Flexibility, thanks to hybrid working
It's safe to say that the 9-to-5 work schedule is gone for good.
With the work-from-home work model becoming increasingly popular since the inception of the pandemic, many employers are finding ways to make it the new normal forever. On one end, this model of working is safer, more efficient, and leads to greater productivity in employees. However, on the flip side, it can also lead to isolation, higher burnout, and stress.
Hence, when it comes to where we work, we will continue to see three major options – centralized workplaces, decentralized remote offices, and the hybrid "best of both worlds" approach. It's also likely that in 2022, we will have the option to decide how we work, rather than being forced to adhere to whatever model your organization chooses.
Big companies around the world such as Apple and Amazon have already delayed their return-to-office plans. Other companies like LinkedIn have decided to operate on a remote or hybrid basis. Which side will you be on?
An emphasis on work-life balance
The pandemic has forced many of us to reevaluate our priorities and decide what is more important to us. Making more money or having more time? Working in a big corporation or in the close-knit team of a startup?
Finding ways to maintain a decent work-life balance is one of the most important 2022 work trends. The work-life balance trend is flourishing because employers aspire to keep their employees happy. The race is on for businesses to devise strategies for flexible work schedules to attract top talent and boost their employee retention.
Hence, it's crucial to note that an attractive salary or long-term job security aren't good enough perks to retain employees anymore. Companies must encourage their employees to spend time practicing self-care, spending time with friends and family, and finding new hobbies.
Employee well-being takes center stage
In 2022, employee well-being will continue to be a top priority for both employees and their employers. Nearly half of the workforce struggles with some sort of mental health issue. Destigmatizing this very human part of life will go a long way in making your employees feel respected and comfortable at work. The definition of employee well-being has evolved beyond physical health. The focus now instead lies in creating a culture of holistic well-being that extends to physical, emotional, financial, social, career, community, and purpose pillars.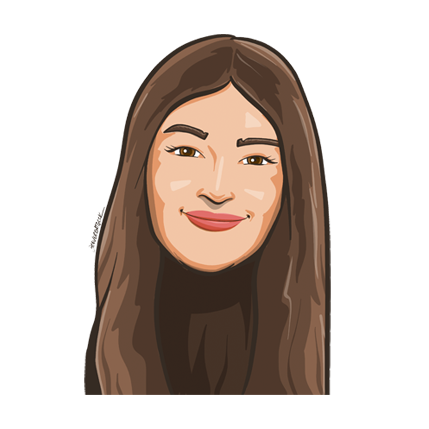 An avid writer and aspiring marketer, Snigdha is a student at Concordia University's John Molson School of Business.