How To Track PTO in Excel
Reading Time:
5
minutes
Listen up folks, it's time for a vacation quiz!
Do you recall how many vacation days you've taken and how many you've left this year? Does your company carry over any leftover vacation days? How do you keep track of upcoming holidays and sick days? What about your teammate's leave schedules? Chances are that you probably do not know all of this crucial information about your leave.
Being a small business owner means that you probably place a high priority on saving money where you can. So as you begin to hire more employees, you might be wondering if tracking your employees' PTO in Excel is a good idea. The answer is yes! The following steps will guide you on how to track employee hours and calculate their PTO in Excel. We'll also show you how employee leave management software can benefit your business. So without further ado, let's get started!
How to track PTO in Excel
Tracking PTO in Excel is super easy if you already have a template to follow.
You probably didn't know this, but templates are one of the most powerful features of using applications like Google Docs and Microsoft Excel. A wide array of free, popular, and premium templates are available online for a range of purposes, such as proposal writing, budgeting, and much more.
Luckily for you, if you don't have one dedicated towards leave tracking, we've got you covered! Start by downloading our free Excel Leave Tracker Template for 2022 here. Once that's done, we can start!
It's normal to feel confused or like you can't comprehend the terms in an Excel spreadsheet when you first open it. Take a few minutes to get familiar with the concept and terms used in the file. To make things easier, let's go through our free template together, shall we?
Learn the format
When you first open the spreadsheet, you will be greeted by pre-made slots to help you record and manage your employee's time off.
As the spreadsheet already includes the current calendar year, complete with weeks in the year and the days.
The columns on the left have spaces to enter your employees' names. With our template, you can track PTO in Excel for up to 20 employees. All weekends are also blocked off by a green bar, helping you better visualize the days your employees can take leaves. All you need to do is personalize it to fit your specific company, and you can start tracking leaves right away.
Get familiar with your lingo
This next step is crucial. And that is, familiarizing yourself with the absence type and codes. In our template, these codes are shorter forms of the most common leave types followed by organizations worldwide and are divided into two types and colors.
The codes for non-deductible leave types (grouped by green blocks) are as follows:
Paid Time Off — P
Work From Home — W
Sick Leave — S
Maternity/Paternity Leave –M
Jury Duty — J
Bereavement Leave — B
Voting Duty — V
And the codes for deductible leave types (grouped by red blocks) are as follows:
Vacation — V
Half-day — H
Don't worry, these codes are also listed right on the spreadsheet if you forget them. You can also change this and make your own leave types as needed.
Lastly, record the data
This goes without saying, but the most important (and perhaps time-consuming) part of tracking PTO in Excel is the actual process of managing and storing your employee's leaves. It requires constant diligence on your part to ensure that the spreadsheet is updated with all employee absences that are taken in an accurate manner.
What if there was a better way?
The option of manual tracking PTO in Excel might work well in the beginning — perhaps for a few months provided that you're a small business with a limited number of employees. However, in the end, leave tracking will ultimately become more of a headache than a solution as your organization grows and expands. Here are a few reasons why:
It is not possible to allocate employee PTO accruals, bought forward, or rollover days in Excel

There is no option to add regional holidays

Your employee leave approval process still may take weeks, increasing burnout and frustration in employees

Crucial employee leave data will always be at risk of getting lost, misplaced, or deleted

There won't be transparency among employees regarding leaves

You can't set custom leave policies or leave quotas

Leave reports cannot be exported

And much more
Hence, all things considered, tracking PTO through Excel spreadsheets may seem like a viable solution — but only in the short term.
Meet Vacation Tracker
Do you want to get rid of outdated employee vacation spreadsheets and manage everything the smart way? Want to be free of worrying about managing time off or having inadequate staff available due to mismanaged vacation policies? Getting the time back to focus on improving employee happiness is a huge relief for any HR manager. And with Vacation Tracker, you can get exactly that and far more.
If you're looking for a tool that allows you to completely automate, track and manage your employee's leave data at an affordable price, look no further than Vacation Tracker. You can do things like:
Take a leave request and approve it in just a few clicks

Set up fully customizable leave types

Sign up for daily and weekly leave notifications

Create multiple locations and departments

Set up location-based leave policies

Calculate employee PTO accrual

Export employee leave data reports

And much more, all at a price of just $1 per user per month
Furthermore, since our leave tracking tool is already integrated with popular team collaboration tools such as Slack, Microsoft Teams, and Google Workspace, you won't even have to sign onto an external platform to track leaves. How convenient is that?
And finally, here's the cherry on top — you can also try out our leave tracker for free! All Vacation Tracker users can sign up for a 7-day free trial and also get a personalized demo of how our tool works. So what are you waiting for? Sign up now and experience just how easy leave tracking can actually be!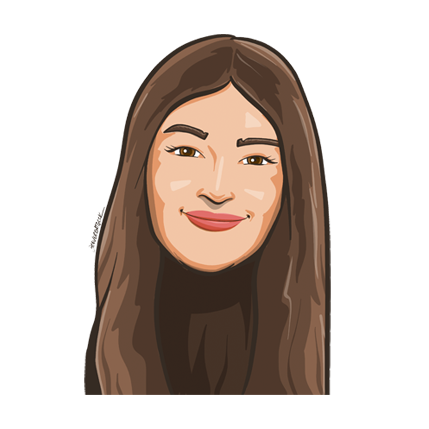 An avid writer and aspiring marketer, Snigdha is a student at Concordia University's John Molson School of Business.