Best Project Management Tools for Remote Teams
Reading Time:
4
minutes
Let's face it, more and more of us are leading virtual work lives. Little gets accomplished without a computer or a mobile device or an internet connection these days, and the trend is here to stay. Correspondingly, virtual tools for virtual teams abound. Easy to see the why behind the increasing popularity of project management tools for remote teams. These are communication software, often web-based platforms designed to help users handle their work-related tasks and objectives. They enable more flexibility and productivity; simplify collaboration and communication in real-time; and increase accountability and transparency.
Take a quick glance at some of the best project management tools for remote teams. Based on Capterra reviews.
Monday.com
This cloud-based work operating system based in Tel Aviv-Yafo enables virtual teams of any size from all time zones with any work style from any industry to run everyday tasks and automate processes. Custom configurations allow for effective planning and management of multiple projects or events of any nature. Through this drag-and-drop platform, you get to create your organization directory, set up a weekly schedule, and access dashboards, roadmaps, and all the relevant information at a glance to keep track of your remote team and workflow. Anything can be done: add updates, approvals, and feedback, share files, hold video conferences (with Zoom integration), time tracking, track KPIs, cultivate the organization's culture, etc.
Monday.com integrates with Slack, Zoom, Zendesk, Microsoft Teams, Salesforce, Outlook, Jira, Typeform, Dropbox, Asana, Trello, Mailchimp, Google Drive, Shopify, and Basecamp.
They offer a 14-day free trial.
To know more, visit Monday.com.
Wrike
This online collaborative solution is also another top-rated option to suit the needs of remote teams. Similar to a scalable assembly line, this software features an interactive Gantt chart which is a timeline designed to organize your workload in a visually comprehensive way. Moreover, the dashboard allows you to quickly grasp a complex situation with an overview of the task progression: you can see at a glance at what particular stage is a project falling behind, bottlenecks, which employees have completed their tasks, etc. Whether your team deals with marketing, creative projects, or project management, your team members can customize their processes while streamlining collaboration.
To know more, visit Wrike.com.
Asana
Asana is another one of the best project management tools for remote teams. If you like to see the big picture and achieve excellence and efficiency, this online tool is there to help you not lose sight of what's important and deliver great work on time. Structure your work and have everything you need in one place including emails, files, tickets, and calendars. In addition, this cloud-based platform fits businesses of any size including freelancers, and is supported by any computer and mobile device (Windows, Mac, Linux, Android, iPhone/iPad).
Asana integrates with Slack, Jira, Gmail, Outlook, Dropbox, Microsoft Office 365, Salesforce, Adobe Creative Cloud, Zapier, JotForm, GitHub, and BitBucket.
Asana has a free plan.
To know more, visit Asana.com.
Workfront
Eliminate silos and centralize all the information and tools you need to successfully complete your tasks with this project management tool. Workfront helps remote work at scale to go from idea to action by streamlining the workload with the following stages of work progression: strategize, plan, execute, review and deliver. How does it work? Create a project request by filling out a built-in form; await approval; the supervisor receives the requests and approves by converting the request into a project with a set priority; assign to the appropriate team to jumpstart the project; distribute tasks with available resources; remote team members receive notifications of the assignments they are responsible for along with due dates, and ready to roll up their sleeves!
The app has out-of-the-box integrations that sync with Slack, G Suite, Adobe, Jira, Microsoft Teams, and mobile Android and iOS apps.
Pricing and demo upon request.
To know more, visit Workfront.com.
Teamwork
If you have in-house and remote teams, Teamwork is the collaboration tool to get better results. Whether the work involves delivering client projects, sprint planning, marketing campaigns, or product launches, you can organize multiple projects simultaneously and outline everything you need to do with increased visibility. Therefore, the platform enables both a detailed view of the tiniest task and a high-level overview to look at the scope of a project, manage workloads, provide and seek feedback from stakeholders and get things done in collaboration. They also feature metrics with customized reports and dashboards to make sure you stay on top of things.
Teamwork integrates with Slack, G Suite, Float, Box, Zapier, Hubspot, Microsoft Office 365, Harvest, Zoho Analytics, and Basecamp.
They offer a free demo and a 30-day free trial.
To know more, visit Teamwork.com.
ProWorkflow
Another super useful and affordable system that keeps project management simple. Track projects, tasks, and time in a single place. Minimize your time adding tasks, easily communicate with clients, collaborate remotely with teammates and agencies, manage invoices and quotes, track milestones, generate performance reports, upload and share files. Plus, their customer support is top-notch.
This cloud-based software integrates with Google Drive, OneDrive, Zapier, Xero, Quickbooks, box, Dropbox, and Kashflow.
They offer a free 14-day trial.
To know more, visit Proworkflow.com.
Trello
These fun and simple lists and the cards-making app help remote teams organize and implement workflow from the inception of a project to its full completion. Using a Kanban learning and work approach, create task boards with columns to follow the progression of each task item.
Trello is cloud-based and integrates with Slack, Jira, Google Drive, Salesforce, Zapier, Dropbox, Hootsuite, GitHub, and Adobe XD. The app is also available on iOS and Android.
A free plan is available.
To know more, visit Trello.com.
Jira
Developed by the same software company as Trello, this project management tool caters to software development Agile teams from anywhere. Create user issues, plan sprints, distribute tasks, prioritize and keep track of your team's progression in full context with customizable scrum boards.
To conclude, this software helps streamline work with automation and integrates with common development tools along with over three thousand apps, robust APIs, and mobile apps.
Jira offers a free plan.
To know more, visit the website.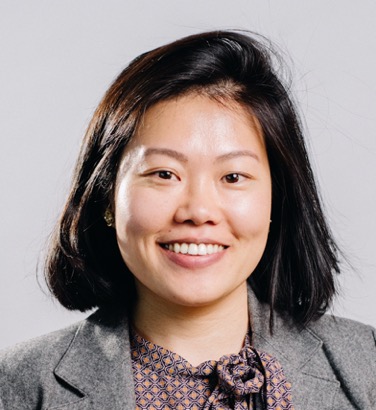 Shirley is a Vacation Tracker occasional contributor. She's held a few positions in communications, marketing and copywriting. When she's not at her laptop, you can find her daydreaming about her laptop and chasing the sun while people watching.