Guide to Using Vacation Tracker for Remote Working Teams
If you didn't already know, Vacation Tracker was built out of the necessity of tracking remote workers. In the following guide to using Vacation Tracker for remote working teams, we will explain how we did this, and how you can do it too!
We're shared our story before on our blog. While we were a very small budding Startup, our efforts were spread between two offices: one in Europe and one in North America.
Managing a team's vacation schedule is complicated enough on its own. However, when the team is remote, it becomes even harder. Luckily, with Vacation Tracker, leave management for remote teams is made simple and reliable. It works well for collocated teams in separate locations too.
Nevertheless, many more teams are now moving towards working remotely. Therefore, teams may now be more spread out than ever. In today's guide, we will examine how you can successfully use Vacation Tracker for Remote Working Teams. We will first take a look at what it means to work remotely these days. We will take a look at what tools can help remote workers be as effective and productive as possible.
The Prevalence of Remote Work in 2020
Offering the possibility of working remotely has proven itself not just a great benefit offered by certain companies. In 2020, working remotely is now a necessity for many employees and employers.
In certain instances, employees are happy with this option and companies are seeing a huge improvement in their efficiency. Employees that enjoy working remotely are typically the kind of workers that get satisfaction from feeling trusted and valued. Remote work gives them the freedom to manage their schedules as they please. In exchange, these employees become loyal and their productivity may also see an increase.
However, team belonging, and engagement may suffer when work is done remotely. Therefore, building a team culture is even more crucial when there is no face-to-face interaction. Remote teams are great. Indeed, companies are quickly realizing the importance of running functional remote teams.
However, sometimes managing remote teams can be tough. It's hard enough to make sure everyone is completing their tasks on time. Yet, their other challenges too. Specifically, HR challenges, such as tracking leaves and time off. These mundane problems can become big issues for remote workers.
Remote Workers are Overworking and are Getting Stressed Out!
For those that were still new to remote work, 2020 has profoundly changed their lives. People have had to set up makeshift offices in their living rooms, dining rooms, and bedrooms. It's been easier for some than others!
However remote work is not a new trend at all. In fact, Global Workplace Analytics and FlexJobs revealed that 3.9 million workers worked from home at least half the time in 2015 alone. Now, you can only imagine that this number has increased exponentially!
What's quickly coming to the forefront is that remote workers are far more likely to overwork. For instance, their workdays don't have a clear start or end. So, they are more likely to put in a few extra hours here and there. Will they be able to be rewarded for their time? How will their actual time off be granted to them, if they are already home day in and day out?
The Need: Leave Benefits Need to be Tracked
Vacation days are one of the most important employee benefits. Employees, especially remote ones, need to feel like they have full access to their benefits, even if they never step foot into an office.
It's essential to provide remote workers with all of the benefits that they are granted in their work contracts. Otherwise, employees will feel unappreciated, and will most certainly leave the organization. Recent studies have shown that losing an employee can cost the company an important sum of money. In fact, a study conducted by the Society for Human Resources Management revealed that employers need to spend an equivalent of six to nine months of an employee's salary in order to find and train their replacement. That's a figure worth remembering!
To keep employees engaged and happy, companies have tried implementing unlimited vacation policies, improving their onboarding processes, offering the possibility of working remotely, etc. Yet, a simple and effective solution may just be a clear and transparent leave management policy. We're not saying it's the only solution, but it's a solution that has worked for our team!
The Solution: Guide to Using Vacation Tracker for Remote Working Teams
We've now established that remote work is not always rainbows and butterflies. To truly make it work, both employees and employers need to put in a lot of effort. Certainly, there is some additional pressure on the managers of the remote teams to make things run smoothly.
Therefore, why not equip oneself with the right tools? An essential tool that every team already uses is a collaboration tool. This can be Slack, Microsoft Teams, or any other tool out there. These tools usually have a number of great integrations that users may not be aware of.
Vacation Tracker is one such integration. It's a Slackbot that can easily and affordably help any remote team to manage leave. It's intuitive and simple to use and only requires a few minutes to set up.
The way we see it, every tool should serve a specific purpose. A Leave Tracking Tool should do just that. It doesn't need to have bows and frills – not to say that it shouldn't be pleasant to use – but it should be effective in helping a team accomplish a specific objective.
In this case, the objective is to track and communicate about upcoming time off in the most fluid and user-friendly way.
If you still can't picture how Vacation Tracker could benefit your remote team, schedule a demo, and we will be happy to explain it to you live.
How We Started Using Vacation Tracker for Our Remote Working Teams
Let us guide you through our thought process. When we were a small company of five, managing our team member's time off was easy. However, as we grew to twenty people, it became way too complicated. We tried different options, from excel to other leave management software, however, nothing worked for us. That's when we decided to create a Vacation Tracker.
We wanted to make it ultra-easy to use, and that's why we integrated it with our team's favorite chat tool. This way, the team didn't need to remember another log in, or leave the collaboration app in order to book time off.
To request a vacation, or any kind of day off, team members use the "/vacation" command in any Slack channel. Typing this command will present them with various options. Next, they get to choose a Leave Type to request, select the desired dates or hours, if they're only taking a half-day off, and finally, they confirm. It's that simple and quick.
On the other side, a team's Administrator or Approver receives the request and can then approve or deny it. Their decision can be informed by other team absences, or by the availability of days off for the person making the request.
Vacation Tracker for Remote Teams Offers Transparency
When you're working remotely, you don't get to see your coworkers face to face. That's why sometimes you can feel as if you're doing everything alone. We've noticed that this can lead to some resentment. Negative feelings can build up when certain employees feel like others aren't doing their fair share.
However, with a transparent and reliable way of tracking time off, you will be able to get the proper insight into your team's days off. Employees will be available when they should working and will be off according to scheduled leaves. Vacation Trackers is completely customizable to any company's leave policy, so there is fairness built into it!
Vacation Tracker Provides Notifications
One of our biggest problems was informing everyone when someone is out of the office. The worst possible scenario is coming to work and realizing the person you were counting on today is off. Has this ever happened to you?
With Vacation Tracker, we feel like we have solved this problem in our organization. Indeed, the Vacation Tracker chatbot can be programmed to let you know who is out of the office and when. You can configure weekly notifications, daily notifications, or both depending on your organization's needs.
With Vacation Tracker, you can also inform people about upcoming holidays. This is especially practical for teams operating in different geographical locations. If like us, your remote workers are spread out all over the world, they probably have different holidays. Luckily, you can set up different team holidays in a few simple steps, and never worry about it again.
Vacation Tracker's Administrator Dashboard is the Perfect HR Tool
As we already mentioned, you can easily request and approve time off requests within Slack. However, you also have access to the Vacation Tracker Dashboard.
The dashboard allows managers to easily approve or deny requests, manage notifications, and have a daily, monthly, and yearly overview of the team's vacations and days off. In your Dashboard, you can also manually set the number of days off for each team member, set multiple teams, check history, set vacations, set-up calendar feeds, and export your data into a CSV file.
Employees can use their Dashboards to keep track of their days off and check when their team members are going on vacation.
Many other features are available on Vacation Tracker, and each one is created in order to make leave management easy. If you think that Vacation Tracker might be the right solution for your remote team, feel free to try it out. We offer a free trial for new customers!
Vacation Tracker Takes Minutes to Set Up
Has the following ever happened to you: you arrive at work and have a load of things to cover, but you are alone with your work because there was a problem with scheduling vacations?
This has happened once or twice on our team. The problem, of course, was a miscommunication. We didn't have a solid HR department of great HR practices at the time. But those days are behind us, now that our vacation planning is essentially automated. What it comes down to is that these scheduling mistakes can be easily avoided. Moreover, with a Slack-based leave tracking app, the whole anxiety that comes with requesting leave is also a thing of the past.
However, there can also be some stress associated with installing and setting up new software for your organization. We get that. That's why we've put a lot of effort into making the Vacation Tracker setup process quick and painless.
We wanted to save ourselves time, and to save you valuable hours of your workdays as well. Therefore, Vacation Tracker syncs quickly and easily with Slack. So, when any changes are made to your team in Slack, these changes will be reflected in Vacation Tracker as well.
Our Last Words for Managers of Remote Teams
Remote work is here to stay. But luckily, so is functional and reliable HR software for remote teams.
More and more organizations are waking up to the fact that tracking time off is not about micromanaging employees. It actually builds trust and enables everyone involved to be more productive and focused.
Operationally, it's important to know when each team member is available for the sake of workload planning synchronization.
At Vacation Tracker, we are already using various apps for improving our remote work experience and for managing our remote teams. This is why we want to encourage you to try our time off tracker. We hope that this guide to using Vacation Tracker for remote working teams has inspired you to at least consider using a virtual holiday management tool.
And finally, we invite you to try our free trial. There are truly no strings attached. We sincerely believe that Vacation Tracker provides a solution that all remote working teams can appreciate.

Free 7 - day trial
No credit card required. Cancel Anytime.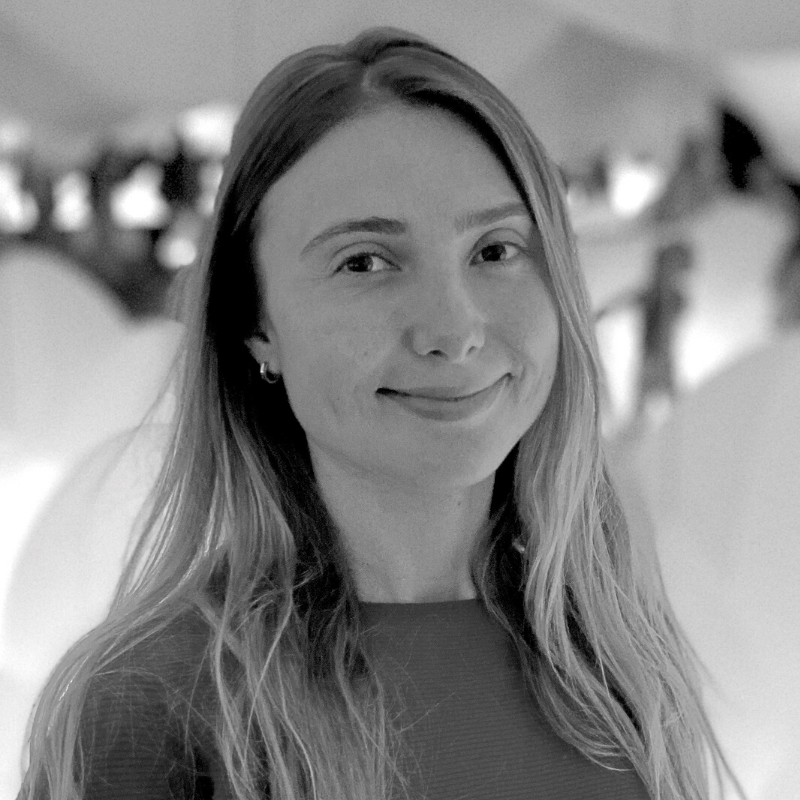 Kristina recently left behind fast-paced life of Human Resource Business Consulting to freelance as a Content Writer. A regular Vacation Tracker contributor, she can be found working remotely from her home in Montreal, usually while eating a variety of snacks.