Top 5 Leave Management Software for Your Small Business
Reading Time:
5
minutes
We've talked already about the importance of tracking your team's days off and vacation days. And if you read those articles you know all the reasons why you should start doing it as off now. But, is there any leave management software to help us track our employees' time off faster and more efficiently? And the answer is a loud YES.
In this article, we took it upon ourselves to present you the top 5 leave management software which will help your small business excel. So let's go!
But, first: Did you know there are several leave management strategies?
And that didn't happen by accident. Companies abandoned the ordinary vacation days + sick leave policy and opted for a whole bunch of paid free days. All that to retain their best workers! Turns out, policies like unlimited PTO policy really work. In fact, many companies have a hard time making their employees take their well-deserved vacation.
Variations in leave management strategies depend on weather conditions, the country you're working in, and its holidays. That's why most companies are using the three, most common, types of leave: sick leave, vacation, and time off not counting remote work, family leaves, and time off we use to catch up on our studies.
All that because they don't want to complicate their already jammed sheets. However, if they did track all types of leave, they would have some interesting data on how their employees are functioning, their behavior and they would be able to improve their business by reaching out to their workers first.
But why do we make a fuss out of the time off track?
We can freely say that we have no idea. Especially when we have some amazing software to help us to be more productive and efficient. For the ones who still didn't find the tech solution to track their employees' time off, we suggest to read on below and see what the top 5 leave management software are.
Vacation Tracker
If you're thinking about implementing PTO tracking software, Vacation Tracker is the right solution for you.
With its handy integrations, countless features, customization and so much more at an unbeatable price automating your PTO management has never been easier. Not only is every feature in Vacation Tracker completely customizable, but our solution being integrated with your workspace means you can book leaves within seconds, right at your fingertips.
From PTO accruals, setting unlimited leave types, to setting personal leave quotas, there is no aspect of leave tracking you can leave behind with our tool. Wanna hear the cherry on top? We employ enterprise-grade best practices to safeguard our customers' data, ensuring security, privacy, and compliance controls. Notably, we've obtained a SOC 2 Type 2 report, demonstrating adherence to stringent standards so your data is safe at all times.
Since our software is so easy-to-use and highly intuitive, no additional onboarding is needed. Signing up takes just a few minutes and you can start importing users instantly.
Furthermore, we know the importance of staying on budget when you're just starting with your company. That's why we offer up to 3 paid plans to choose from (starting at as little as $1 per user per month) and a 7-day free trial for our new customers — no credit card required. So, what are you waiting for? Try it now!
Workforce
Kronos Workforce Absence Management offers a one size fits all solution. This cloud-based leave management software is optimized for almost any business type no matter which type of industry they are in.
What we like about it is its accessibility and the level of security that offers to its users. On top of that, it's mobile-friendly, and users can access it when they are in a hurry to check. This leave management software enables its users to track and manage leaves, track time as well as measure the productivity of their workers.
However, if you are one of those businesses that like to keep pace with the time they're living in and implemented a PTO policy, we're sorry to tell you that Workforce is not the best solution for you! Given that the PTO balance is not displayed, businesses need to keep their own in a separate excel sheet. And we want to avoid any extra fuss, so just skip it until they decide to make some adjustments.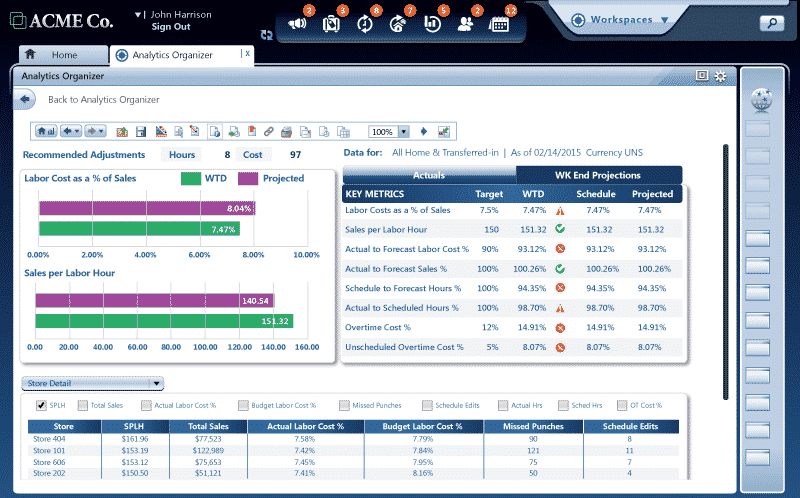 ADP
ADP is yet another cloud-based leave management software for your business. We love it because it offers various possibilities for tracking time off and it's adjusted to track days off for the ones who implemented the PTO policy as well as for the ones who stick to traditional leave management systems.
What's more amazing about it is the fact it integrates with all the HR solutions via API integration, and its homepage offers the possibility for organizers to share leave policies and updates with everyone.
What we don't like about this leave management software is the vague pricing policy. They only offer a quote after their analysts do a complete analysis of the business. So, we cannot really say how affordable they are, and this can be quite unnerving while searching for the best leave management software for your business.

Paycor
If you're looking for an all-in-one HR software to help your business grow and stay in check, then we definitely recommend Paycor. Even though it does not only leave management software per se, it can do wonders to businesses struggling with a small budget due to its affordable price. It supports the overall employee cycle, and you can manage the recruitment, onboarding, payroll as well as leave management in one single place. What's more interesting it can adjust as your business grows, so it's perfect for small and big companies as well.
GreytHR
If you want a solution made to fit small businesses, then we got you covered! GreytHR is simple-to-use leave management software that covers all key areas of leave management. That includes everything from leave accounting and grants to the period closing process.
We love GreytHR because it simplifies year-end leave processing by being able to automate leave lapsing, carry-overs, and encashment for all workers and by the rules of the leave policy you're implementing.
For the ones who are trying to choose the best leave policy for their own business, GreytHR offers a library of standard procedures. However, we must admit this leave management software is not the easiest to use, and it will take a few clicks more to get what you want.
And we come to an end!
Managing a business is never easy, and this is true for small companies as well as for bigger and more complex ones. However, you can ease up your day-to-day activities by using one of the great HR and leave management software out there. It might take some time to get in the know and become more efficient and productive but investing some time and effort into it will come back to you on so many levels.
Don't miss a chance to track your employees' time because this is a great way to monitor their productivity and engagement levels as well as to prevent any of them from burnout. Ready to see what we mean? Get started with a free demo and experience how easy leave management is with Vacation Tracker today.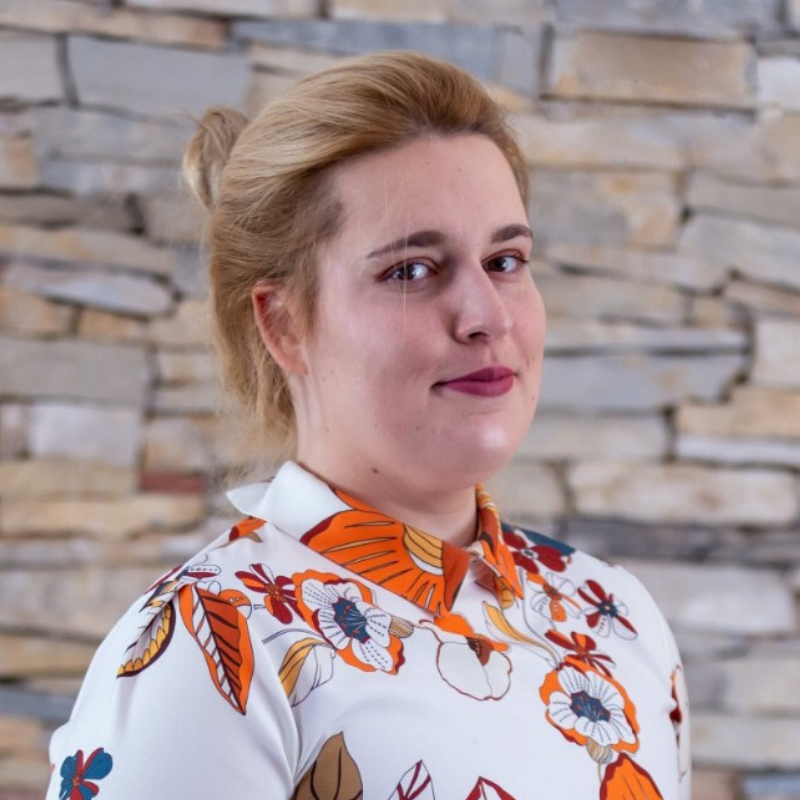 A cat enthusiast and a cupcake maniac, Ana is a freelance Content Writer passionate about HR, productivity, and team management topics. When she's not at her keyboard, you can find Ana in the kitchen, trying to make delicious cookies.