Top 7 Leave Management Software for Your Small Business
Reading Time:
3
minutes
The challenge of thriving by doing more with less is a reality that many small businesses face. Thankfully, many affordable tools exist to help them with their daily operations, like leave management software. We know how some human resources-related tasks can be quite time-consuming, especially when it comes to dealing with staff leaves: vacation, sick leave, parental leave, and banked time… how to compute all of them and organize work schedules around them? Tricky puzzle! This article presents great seven user-friendly leave management software for your small business.
This article is based on five-star reviews from Capterra.
Timetastic – 4.7/5 (544 reviews)
This staff leave planner based in the UK is suited for small and medium businesses. If your start-up is envisioning a paperless future, this fits the job. No more unnecessary paper forms and spreadsheets. Quick and easy to install and implement. With a simple and elegant style, every member of the staff has a personal calendar and summary. You can see what leave you've taken so far, and how much you have left, allowing you to plan ahead. Leave requests and approval are also easily done there. An interactive live wall chart lets you see at a glance who's in, and who's not. And because it operates online, everything is tracked and updated in real-time.
Timetastic integrates with Google Calendar, Outlook Calendar, G Suite, Apple Calendar, and Slack.
Pricing starts at $1/month/user. They offer a free trial.
For more, visit Timetastic website.
Calamari – 4.7/5 (313 reviews)
Calamari is great for small and medium businesses with offices in multiple locations and countries. Easily plan, manage and track people's time off work, vacation, sick leave, and attendance with its mobile app and automated notifications.
Calamari is cloud-based and integrates with JIRA, Slack, Office 365, G Suite, Basecamp, and Asana.
Pricing starts as low as $10/month for under 10 employees for all features for the company. They offer a 14-day free trial.
For more, visit Calamari website.
Bindle – 4.6/5 (110 reviews)
No more messy email trails or paperwork. On a desktop, tablet, or mobile, employees request their time off; managers instantly get an alert notification; they make their decision with all the necessary data and context handy; the calendars get automatically updated live. All the information about time off show exactly where you want it: on the calendar you work with. The software also generates accurate balances and reports to keeping track of personnel leave.
Bindle integrates with Outlook, Google Calendar, Slack, and Twist.
Pricing starts at $1.90/month/user. They offer a free 30-day trial and a complimentary setup.
For more, visit Bindle website.
Vacation Tracker – 4.6/5 (11 reviews)
Another one of our suggestions for leave management software for your small business is us! As a small business Slack user, Vacation Tracker lets you manage and keep track of staff leave in the easiest of ways, from time off requests to approvals to the customized workweek, even when you have multiple offices and administrators around the globe. In fact, you can even set up 24 different types of leave to manage your staff leave.
Vacation Tracker integrates with Slack, Microsoft Teams, and Google Workspace.
Pricing is friendly to startups, at $25/month for 50 employees or less. We offer a 7-day free trial.
For more, visit Vacation Tracker website.
PurelyHR – 4.5/5 (318 reviews)
The Canadian-based software allows for managing all types of time-off. Indeed, you can have all requests processed into a single fully automated solution. Tailored to your organization's leave policy, no need for complicated calculations over banked time-off, overtime, carry-overs, accruals, and renewals, the software takes care of it all.
PurelyHR requires software installation.
Then, pricing starts at $2.70/month/user. Yet, they offer a free 21-day trial and complimentary onboarding.
For more, visit PurelyHR website.
CakeHR – 4.5/5 (283 reviews)
CakeHR offers to effortlessly consolidate all your HR systems and automate HR processes. This other top leave management software for your small business is available in over 1200 cities worldwide. Onboard employees in a few clicks. Keep track of all time-off requests and approvals via easy navigation. Then, generate insightful custom reports. Moreover, it's also easily scalable with other additional HR services options like scheduling, timesheets, expenses, performance, and recruitment.
CakeHR integrates with Slack, G Suite, Active directory or anything custom-built, and Android and iOS apps are available.
However, pricing starts at $5.5/month/user. They offer a free 14-day trial.
For more, visit CakeHR website.
ResourceGuru – 4.5/5 (227 reviews)
Finally, ResourceGuru is another great choice among leave management software for your small business. A quick and easy way to manage people and resources online in one smart calendar. Booking time off work takes seconds in an easy drag and drop. In fact, all data is synced so that everyone is on the same page: dashboards, email notifications, and calendars.
No installation is required with ResourceGuru.
Pricing starts at $2.50/month/user. They offer a free 30-day trial.
For more, visit ResourceGuru website.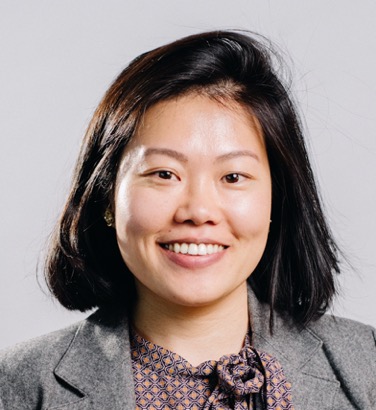 Shirley is a Vacation Tracker occasional contributor. She's held a few positions in communications, marketing and copywriting. When she's not at her laptop, you can find her daydreaming about her laptop and chasing the sun while people watching.