Leave Tracking App Options that Won't Break the Bank
Reading Time:
4
minutes
The market of applications for tracking time off from work has exploded in the last recent years. With so many Leave Tracking App options to choose from, how do you make the best decision for your team and budget? Let's help you with some suggestions for affordable leave-tracking apps. These options are based on Capterra reviews.
Founded in 2006, WhosOff has received multiple awards over the years. It lets you save time managing time off to free up staff time for important work elsewhere. By closely monitoring staff leave, the tool has helped organizations' productivity by reducing sick leave days by 23%, according to its site. The solution provides many services like blocking restricted time off days, custom leave types, overtime tracking, leave bookings in bulk, mobile apps, a white label platform, calendar feeds, and HR assistance. Starting at a monthly $23 for a team of ten members and scalable, your organization can sign up for free for one month. Its free service includes access to all the app's features with client support; no long-term contract or commitment needed. Trusted teams such as the IIRSM, Wiggle, Redstone Commodity Search, Learning Foundation, Moody International, and Cyclescheme.co.uk rely on the application.
Freshteam is another affordable HR software for businesses of all shapes and sizes. The services provided cater more to recruitment management, staff onboarding, and other HR-specific tasks but also manage employee data and time off, all in one place. Teams of 50 members or less can get started for a free trial of 21 days. The free basic plan covers many useful features, namely basic time off management, mobile apps, employee directory, referral, organization chart, basic career site, recruitment team inbox and candidate application email, three job postings, and kanban boards. Over 3000 teams around the globe use software such as SAP, Monster, Nissan, the University of Pennsylvania, OECD, and the Australian Conservation Foundation.
Elapseit is more of a project-oriented management solution, from inception to invoicing. However, if you are looking for resource planning, time tracking, and project management, this may better suit your team's needs. With a bird's eye view, you get to keep an eye on all the necessary metrics relevant to deliver your projects on time and on budget. Elapseit features many valuable services like time off tracking, real-time updates, client access, skills filters, current team workload and schedule, available capacity for resource allocations, backlog allocations, forecasting, bank holidays for multiple locations, and customizable leaves tracking, among many more. Nevertheless, for both basic and premium versions, you can sign up for free to unlock all these services. It starts at $7 per month for an unlimited number of users and projects. Teams like AND Digital, Clipper Logistics, and COBARIC have embraced the platform.
This leave tracking app assists your organization with staff holiday planning at affordable pricing. It starts for free for up to a team of five members, and it's not just a trial, featuring a share virtual wall chart, booking system planner, request and approve leave, data reports, synced calendars, customized leave policies, public holidays import, time off in lieu record, and multiple allowances management. Simple to use with a pleasant interface, the system streamlines everything leave related replacing the heavy admin burden with just a few clicks. Teams who adopted the app are BankBI, AllTheTopBananas, Restream.io, and CCI Learning.
Another viable leave tracking app option is HRnest. Its leave management module consists of absence tracking, leave request and approval, status change and email notifications, custom reports and exportable to Excel, iCal and PDF, mobile version, bulk actions, flexible document flow, employment contract and business agreement, and the international version. The platform is free under five users and offers a free 21-day trial. Its pricing starts at $1.05 per monthly user.
HRnest clients include Virgin Mobile, Red Bull, Morele.net, Koleo.pl, Limango, ONE (Ocean Network Express), and Ricoh.
OfficeBot is another very affordable option. On one hand, it is free for teams of five users or less. On the other hand, its other silver and gold plans don't go over $0.50 per user per month with a $4 base fee, throwing in also a 60 days money-back guarantee. As a leave and shift management tool, OfficeBot makes it easy to let your coworkers know of your whereabouts. Whether you are taking a break, working from home, or enjoying a flexible schedule, simply type in the info on your calendar and the bot takes care of sharing in a visually attention-grabbing manner for the rest of your team. The bot will prompt you, notify you, update you and report to you. All you have to do is respond.
The last leave tracking app suggestion is, of course, ours! Certainly, this app is particularly friendly to startups and small businesses. Moreover, Vacation Tracker makes holiday planning easy breezy without breaking the bank. Starting at one dollar per monthly user with no hidden fees and scalable down or up as you grow, you have found your inexpensive and reliable leave management solution. Paperless time off tracking and management is quick and simple to set up and use, with all the relevant data saved up and accessible in real-time anywhere from any device to provide context and history, requesting and approving leaves of all sorts has never been easier. Renowned teams such as Nike, IBM, American Express, H&M, Adobe, UniCredit, Ericsson, McDonald's, Dell, and the United Nations trust the application. Not convinced? Try it for free for 7 days, no credit card needed, cancel anytime.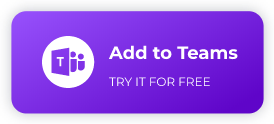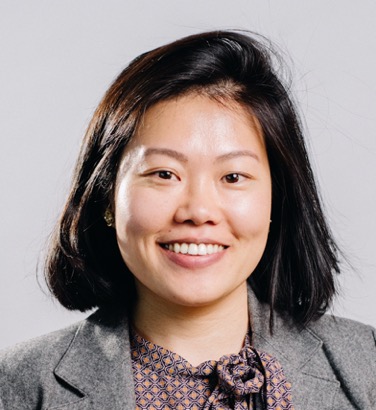 Shirley is a Vacation Tracker occasional contributor. She's held a few positions in communications, marketing and copywriting. When she's not at her laptop, you can find her daydreaming about her laptop and chasing the sun while people watching.