Microsoft Teams Best Practices No One Has Told You About
Reading Time:
4
minutes
Great things can be achieved through collaboration when using the same platform. Take Microsoft Teams. More and more users and organizations have adopted this service for better team communication and collaboration. Let's see how to make the best of what these tools have to offer by looking at some of Microsoft Teams' best practices.
Going all the way is key
Download all versions of the Microsoft Teams app appropriate for all your devices – computer, tablet, and phone. This way you won't miss a thing switching between devices whenever needed and you make things easily accessible on the go.
Notifications are key
Set up your notifications and tailor them to your needs right away. Especially if you are involved in many teams with multiple channels that might be important projects but not always specifically relevant to you. To ensure that you don't get overwhelmed by the influx of alerts, Teams allows you to pinpoint exactly which channel notifications you can turn off. In addition, if you want a work/life balance, set up Quiet hours and Quiet days if you use your personal devices or work from home.
Creating teams & channels is key
For administrators managing Teams, organizing teams and channels is crucial. A "team" has more members and channels, and channels should be created as topic or project-based. Make sure to think it through before creating teams or channels on Teams and create them only when absolutely necessary.
@Mentions & Naming are key
For a perfectly organized workstation, make sure to name and label things properly. Projects, files, chat conversations, messages, etc. Giving titles to items in your platform makes it easy to find and trace all things needed for your workflow. For instance, as soon as you have a chat between more than two people, name that conversation to make it easily recognizable and searchable to refer back to in the future. When starting a conversation, title it (it will show in bold) to make it easy to find. Make sure to be consistent with naming items to navigate through and find things easily.
As for people, one of Microsoft Teams' best practices is to @mention individuals if you want to get their attention. In turn, they are notified when their name gets mentioned which prompts them to respond. Speaking of names, to make things less busy visually, after having selected the name of the person, you can press backspace (for Windows) or delete (for Mac) to remove all additional information regarding the person's profile on Teams such as their Last names, department, position, office location, etc. However, @mentions individuals, not teams or channels, unless absolutely necessary, as your message will be addressed to the whole group, acting a bit like junk mail.
Shortcut is key
One of Microsoft Teams' best practices to maximize efficiency on the platform is to learn shortcuts. They come in very handy for navigation, search, messaging, video conferencing, calls, and more. Here are a few neat ones (for Windows, US keyboard):
To start a new chat: Ctrl+N
How to close: Esc
To open files: Ctrl+6
Go to compose box: C
Also, check out 15 Essential Microsoft Teams Keyboard Shortcuts You Should Know.
Bookmark is key
Are there important items to keep you want to refer back to from time to time? Save them by using the sash button to find them easily. To consult all the bookmarked files, messages, or meetings, select "saved" from your profile.
Having fun is key
As one of Microsoft Teams' best practices, users are encouraged to use memes and emojis to boost team culture and internal communications, and also help with succinct messages. The thumbs up especially is a very effective tool for important work and decision-making. For instance, use it to let your team know that you have approved a file or require a thumbs up from your team if they need to read an important document. Channel names can also have emojis for better visibility. To do so, when creating a channel, name the channel in words first, then rename it to include emojis of your choosing. If gifs are getting distracting and out of hand, no problem, control options are available to maintain a professional setting. Another great strategy to manage gifs is to create only one channel that allows gifs, like a Fun channel for social chats.
Being in sync is key
It's important that all the members of your team are on the same page in real-time. To make things easier for everyone, invite each team member to regularly update and share their respective calendars to facilitate teamwork and event planning. Keep your teammates informed of your whereabouts by simply using and sharing your calendar. It saves time and eliminates misunderstandings.
Navigate email and non-email worlds is key
While some have abandoned email-based forms of communication altogether and chose to communicate via channels; others still use emails as their main way of communicating with one another. Microsoft Teams' best practices accommodate both approaches easily. It lets you create email addresses and exchange emails for a specific channel. This is particularly useful for discussing an external email as a team within Teams, figuring out a response together, and replying as one email. Go to the ellipsis of your channel, select Get the email address, and Copy.
Integrations are key
The features and possibilities within Teams are endless. The effect is multiplied by all the integrations available. With Teams, users have access to fully integrated tools from Office 365. Customize your team's platform by including all the many tools, programs, and applications useful to your daily tasks. (For instance, Vacation Tracker for Microsoft Teams!)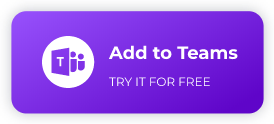 Camera is key
When on a conference call or a video meeting, turn your camera on. Human faces and familiar faces make a huge difference in team morale, especially when working from home or self-isolating.
T-bot assistance is key
Need help operating the platform? A self-learning bot is designed to help you out! Find it on the Help Center and type in your questions.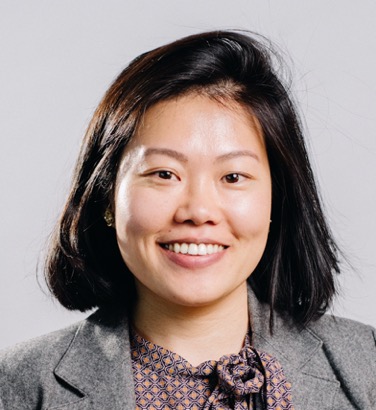 Shirley is a Vacation Tracker occasional contributor. She's held a few positions in communications, marketing and copywriting. When she's not at her laptop, you can find her daydreaming about her laptop and chasing the sun while people watching.