Top 10 Remote Team Management Tools You Must Try
Reading Time:
7
minutes
Let's face the facts: as a virtual workplace becomes increasingly common in our world, it's more crucial than ever to equip yourself with the right tools to streamline collaboration, boost productivity, and foster teamwork. Whether you're a seasoned remote worker or newly navigating the waters of a virtual workspace, using remote team management tools can make your life significantly easier.
That being said, here's our top ten list consisting of the crème de la crème of remote team management tools. Discover the game-changers that will elevate your remote team's efficiency and successfully help you work smarter, not harder, in this article.
Without further ado, let's get right into it!
10 Remote Team Management Tools You Must Try
Now, this is the vacation from tracking vacations that you didn't know you needed.
If you're looking for a tool that allows you to completely automate, track and manage your employee's leave data at an affordable price, look no further than Vacation Tracker. You can do things like:
Take a leave request and approve it in just a few clicks

Create up to 25 leave types

Sign up for daily and weekly leave notifications

Set up multiple locations and departments

Configure location-based leave policies

Automate employee PTO accruals

Schedule employee leave data reports

Integrate with your external calendar

And much more, all at a price of just $1 per user per month
So, what are you waiting for? Give yourself the leave tracker you deserve and take Vacation Tracker for a spin today. Trust us, your team will thank you for it. Sign up now for a 7-day free trial below!
Slack
To put it simply, Slack (or the digital equivalent of a bustling office) is a communication platform that's easy to use, integrates with countless other tools, and keeps all your team interactions in one place.
It serves as a digital space that enhances communication among teammates, enabling seamless idea-sharing and real-time commenting to keep things moving swiftly. By utilizing this remote team management tool, you can have all your team communication conveniently consolidated in one place, accessible from anywhere you go. Particularly valuable for remote teams, Slack offers dedicated channels for instant messaging and collaboration, ensuring that all team members stay connected. This comprehensive platform simplifies the management of remote employees by bringing all communication into a centralized hub. Additionally, Slack provides fully native apps for iOS and Android, ensuring that you can enjoy complete functionality on your preferred mobile device.
Slack has various pricing tiers, including a free version, with premium plans starting at $6.67 per user per month.

Zoom
Life is too short for bad video calls.
Zoom is not just your ordinary communications platform—it's your ticket to seamless video meetings, crystal-clear audio calls, convenient phone options, and instant messaging chats. With its powerful combination of video, audio, phone, and chat, Zoom brings people together from all corners of the world, making distance seem like a mere illusion.
To embark on your Zoom journey, all you need is a stable internet connection and a supported device. Whether you're collaborating with work colleagues, teaching a class, hosting webinars, or simply catching up with friends and family, Zoom makes it all possible.
Pricing ranges from a free basic plan to a business tier for $19.99 per host per month.
Asana
A project management tool that makes task allocation feel like a breeze, Asana effortlessly takes the jumble of tasks, assigns roles with a flick of a virtual pen, sets deadlines like a boss, and keeps track of progress with laser precision.
Whether you're an individual freelancer or part of a large organization, Asana is designed to cater to your specific needs and help you achieve greater efficiency and success in your projects. Asana allows teams to break down tasks, assign roles, set deadlines, and track progress. Use Asana to turn your chaotic tasks into an organized symphony of productivity.
Its basic version is free, while premium plans start from $10.99 per user per month.
Trello
Do you find yourself missing the old-school charm of corkboards, flashcards, and pins? Trello brings that simplicity to your screen in a digital form.
This virtual wonderland of boards, lists, and cards is designed to bring your tasks to life in a fun and organized way. Trello makes collaboration a breeze, allowing teams to seamlessly work together, track progress, and conquer projects with ease.
With this remote team management tool, you can kiss goodbye to the chaos of endless emails and sticky notes. Simply drag and drop cards, assign tasks to team members, set due dates, and watch your projects come to life. Whether you're managing a team, planning an event, or organizing your personal life, Trello has got your back. After all, life's too short for disorganized chaos.
Trello's pricing ranges from a free tier to a business class option at $10 per user per month.
GitHub
It's time to git out there and code like a boss.
This digital hub is the go-to destination for developers worldwide, where you can share, discover, and collaborate on projects with ease. It's like a virtual playground for developers, where you can unleash your coding creativity and connect with like-minded individuals. Whether you're a seasoned pro or just starting your coding journey, GitHub provides the tools and community support you need to level up your skills and build amazing things.
With features like version control, issue tracking, and pull requests, GitHub streamlines the development process, making teamwork a breeze. Collaborate seamlessly with teammates, review code changes, and merge contributions effortlessly. It's coding collaboration at its finest.
GitHub is free for public repositories, while private repositories are priced from $4 per user per month.
Time Doctor
Time Doctor is like having a personal productivity assistant by your side, keeping a watchful eye on your work habits and nudging you toward better time management. With Time Doctor, you can easily track the time spent on various tasks and projects, allowing you to gain valuable insights into how you utilize your working hours.
This remote team management tool automatically tracks time spent on tasks, apps, and websites, providing valuable insights into productivity. You can generate detailed reports, monitor employee activity, and collaborate seamlessly with integrations. With distraction management features, it helps you stay focused, and mobile apps ensure productivity on the go.
Pricing starts from $7 per user per month.
Notion
With Notion, you can bid farewell to scattered documents and disjointed workflows. It combines project management, note-taking, knowledge sharing, and team collaboration in one unified platform.
From project boards and task lists to meeting notes and shared documents, Notion adapts to your workflow seamlessly. Team members can work together, brainstorm ideas, and provide feedback, all within a single shared space. No more endless email threads or lost feedback in the abyss of messaging apps.
Notion's intuitive interface and drag-and-drop functionality also makes it easy to organize and prioritize tasks. Whether you're managing complex projects or organizing your personal to-do list, Notion has you covered.
When it comes to pricing, Notion offers both free and paid plans, allowing you to choose the option that suits your team best.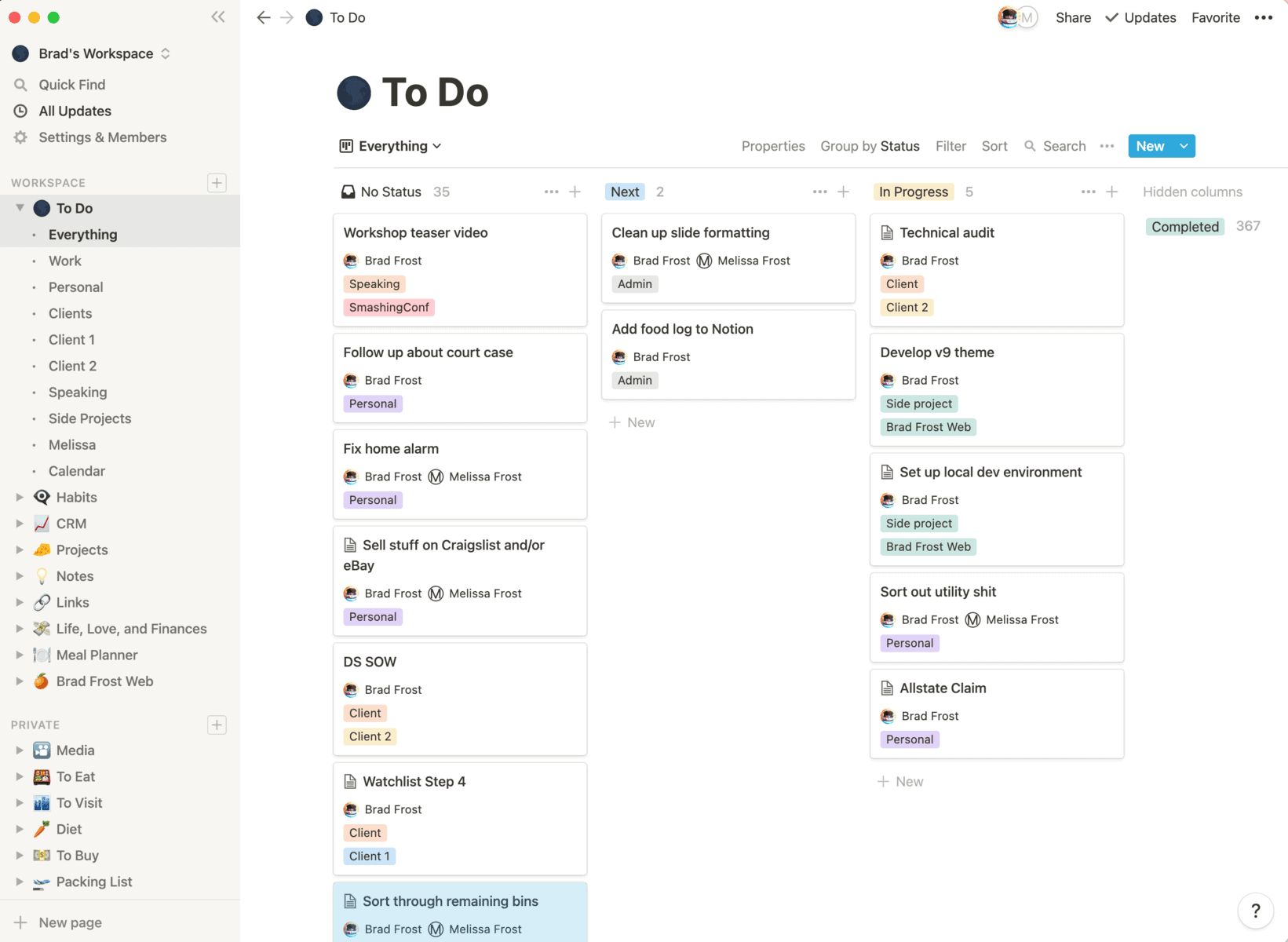 Google Workspace
Google Workspace, formerly known as G Suite, is a powerful suite of remote team management tools designed to streamline communication, collaboration, and organization within teams and businesses. With its user-friendly interface and extensive features, Google Workspace is a top choice for many organizations worldwide.
One of the standout features of Google Workspace is its cloud-based applications, including Gmail, Google Drive, Google Docs, Google Sheets, and Google Slides.
These applications allow for seamless collaboration, real-time editing, and easy file sharing among team members. Whether you're working on a document, spreadsheet, or presentation, Google Workspace ensures that everyone stays on the same page.
Pricing begins from $6 per user per month.
1Password
Last but not least, remember your remote team is only as strong as your weakest password. That's where 1Password comes in, providing a secure password management system for your entire team, starting at $3.99 per user per month.
1Password is a leading password manager that combines security, convenience, and simplicity to help you manage your digital life effortlessly.
With its robust features and user-friendly interface, 1Password is one of the must-have remote team management tools for individuals and teams looking to safeguard their online accounts and streamline password management. It also offers secure password management, document storage, and alerts for potential security breaches.
The bottom line
Remember, every team is different, so take the time to find the best mix of remote team management tools that suit your specific needs. After all, the right tools are the magical ingredients for a successful remote team. And who knows, with the right mix, your remote team might just end up being more productive than a traditional one!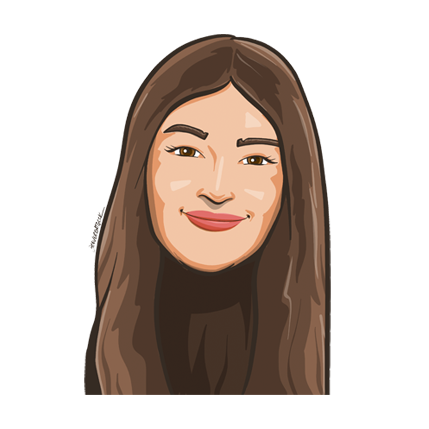 An avid writer and aspiring marketer, Snigdha is a student at Concordia University's John Molson School of Business.