The Ultimate Automated Leave Management System For You
Vacation Tracker is an automated leave management system that makes it easy to manage and track your team's PTO, sick days, vacations and more from the comfort of your workspace.
An automated leave management system loved by 100,000+ users
What is Vacation Tracker?
Vacation Tracker is a fully customizable automated leave management system for your team. Our remote-friendly tool simplifies the way you manage your teams' leave requests, vacation time, sick leaves, and more. Our goal is to ultimately help you reduce the hassle of manual leave tracking to just a few clicks on your computer.
Request leaves, approve time-off, view your employee's leave history, get notified of upcoming leaves, and more — directly from Slack, Microsoft Teams, or Google Workspace.
Who can use our automated leave management system?
Long story short, anyone. Our automated leave management system is perfect for small to medium-sized businesses, large corporations, remote teams, educational institutions, and many more!
At Vacation Tracker, we don't believe in the classic one size fits all approach. That's why we give our users the flexibility of customizing their leave tracking approach to meet the needs of their employees. With our tool, you can create up to 25 customized leave types and location-based policies to reflect the work reality of your organization.

Easy to use. Makes vacation/holidays/sick and off days management a breeze, both for the management and employees.
Aleksandar L.

Really easy to use, my team and I love it, made our life so much easier. Also the vacation tracker team is super helpful and nice, thanks!:)
Tímea V.
HR Specialist

We have been using this product for about 6 months and the team loves it. Cant wait to see future improvements and new features!
Martin G.
Management Consulting

We tried a lot of options & this is the only one we love because it is: - easy to use - customizable on the team and personal level
Zoja K.
Editor, Startit
Very simple to setup, makes it super simple to request and approve days off and the team is very responsive and takes feedback serious.
Manuel B.
CEO at Timeular

Quick to set up, and very easy to use. Amazing customer service.
Nemanja T.
Entrepreneur and Industrialist

Simple, focused, no-nonsense.
Austen C.
Builds the Serverless Framework
i am looking for this tool for years 🙂
Tomer D.
Founder @Crane.ai,@epic.ai @slides.ai

I really like this. It really streamlines everything!
Troy H.
Entrepreneur & Web Developer

Great app!
Sean M.
CEO at Clockify
Get started in 4 easy steps.
1. 30-second sign up
The whole sign-up process to Vacation Tracker takes less than 30 seconds. All you have to do is enter your details and you're ready to start your 14-day free trial. No credit card required!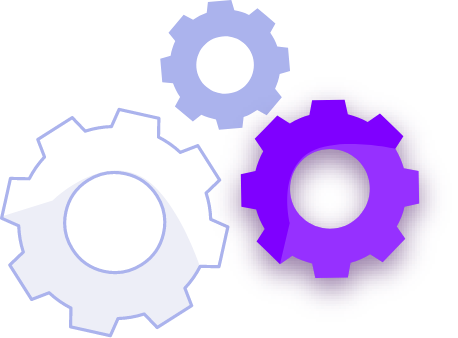 2. Configure settings
Once you sign up, you can create multiple Locations and Departments for your company. Set customizable leave policies for each, create daily/weekly notifications, add rollover days, and integrate our tool with your favorite calendar.
3. Request A Leave
Once that's done, Vacation Tracker users can submit a leave request through the Dashboard, Microsoft Teams bot, or Slackbot within a matter of seconds. After that, all you have to do is wait and you'll get notified instantly when your leaves are approved.
4. Notify your team
Lastly, create daily/weekly notifications to keep everyone informed of upcoming leaves within your department or organization. These notifications will appear on a channel you pre-select, and at a time of your choosing.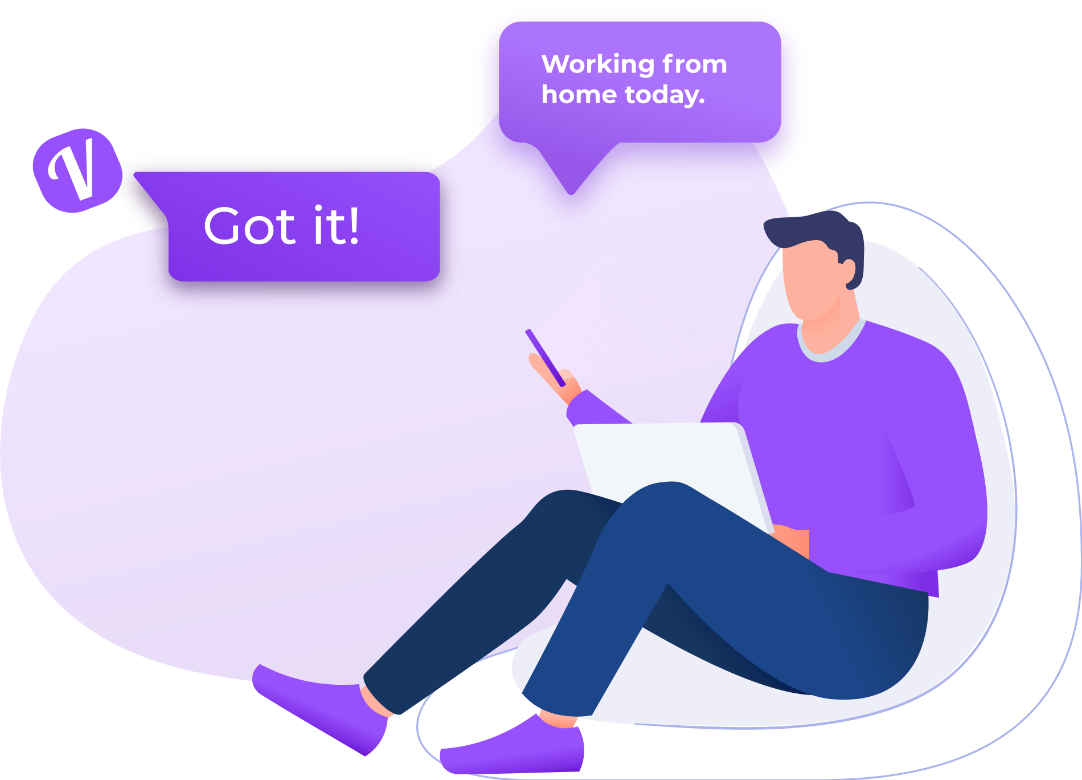 Ready to see our leave management system in action?
7-day free trial. No credit card required.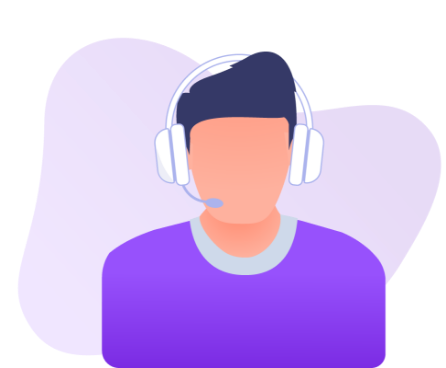 Got questions?
We have answers.
Our fantastic customer service is here to help you along the way. Feel free to reach out to us at hello@vacationtracker.io, start a chat with us or visit our Helpdesk for more information.