2019 Summer Reading List Part 2
Reading Time:
4
minutes
A room without books is like a body without a soul. ― Marcus Tullius Cicero
The question we might ask you now is: are you soulless? Maybe someone said this to you after a nasty breakup or as a joke and a comment on an ingenious plan. However, what Cicero wanted to say here was that without books we're staying empty, we're missing the chance to improve ourselves and enrich our lives with knowledge.
That's why we here at Vacation Tracker wanted to offer you a summer reading list for this year to read on the plane, during your commute, or on the beach while sipping margaritas.
This is no brainer for all aspiring entrepreneurs and startup veterans. Ben Horowitz, one of the most prominent and experienced entrepreneurs. A co-founder of Andreessen Horowitz gives us his insights on how to deal with the toughest problems we might encounter while managing our business.
"The Hard Thing About Hard Things" is unveiling the tough truth behind owning a business and gives us valuable lessons we're not getting in a business school. It covers the good and the bad of owning a business.
The author analyzes the problems business owners are confronted with on a daily basis and he doesn't stop there. He also gives us insight based on his entrepreneurial experience.
We can undoubtedly say that Simon Sinek is one of the most inspiring men of the modern age. Over a decade ago he held a TED Talk, based on his book Start with Why and it became the third most popular TED Talk video of all time.
In his book, Sinek starts with one single question: Why? He's asking himself and the readers why some people are more popular, influential, and richer than others. Why are some entrepreneurs able to have loyal employees and retain customers while others are struggling to achieve this? Why are some people able to repeat this process over and over again and why some others fail?
He concludes that great and most influential leaders communicate in a similar way and he calls this idea The Golden Circle. Also, he tells us that people won't buy something, whether it's a service or a product if they don't understand the why behind it.
If you're planning on improving your business, or even starting one. Or if you're just wondering how to acquire new customers and retain old ones make sure this book is on your summer reading list.
A classic among business books, The Effective Executive by Peter F. Drucker tells a story about leadership and management and answers one burning question: What makes an effective executive?
The book explains to us what means to be an excellent executive. He highlights that those people are able to be more effective than others by noticing what others overlooked and avoiding what's unproductive. So, if you want to advance your career and become an excellent executive, this book simply has to be on your summer reading list.
Charles Duhigg is an award-winning business reporter who took it upon himself to reveal the secret behind the power of habits. He explains to us why habits exist and he's showing us human nature in a completely different light. In the end, he explains to us that the key to resolving most of our problems, like losing weight, obtaining productivity levels in check, or achieving business success is understanding how habits work.
If becoming a great manager is your biggest dream, then Curt Coffman's book should be on your summer reading list this year. In it, he explains to us what separates the greatest managers from all the rest.
He claims all great managers have one common trait. They're not afraid of breaking the rules, they're not trying to help people overcome their fears and weaknesses and they even pick favorites!
This book tells us how to retain and attract talented employees and explains how excellent managers select employees. First, Break All the Rules will give you the ultimate career lessons to apply in every possible situation you might stumble upon.
This book goes deep into Wall Street telling us about the drama, excitement, and adventure of the finance world. It tells us the story of companies' notorieties and helps us understand why those infamous moments are so important today.
Rework –
Jason Fried
We're fully aware of the most common tips for aspiring business owners. They're often advised to write a business plan, to be fully aware of the competition, etc. However, Rework offers a whole different approach to maintaining a business.
The author will tell you why business plans are bad, why you shouldn't look for outside investors and why you should ignore the competition. He will teach you how to achieve more by having less. He will tell you why you shouldn't be a workaholic, why you shouldn't spend your time in meetings and why you don't even need an office!
This book will teach you how to stop thinking and start working, how to be more productive and how to achieve business success. Need any more reasons to include this book in your summer reading list?
Do you know what books and vacations have in common?
They are broadening up your horizons. Just as a good read can make you adopt new ways of thinking, vacations make you approach life from a whole other perspective.
Once you realize why taking a vacation is good for you, you'll be able to use this time to renew and rethink yourself.
We know how sometimes we may feel like we just cannot take some days off from work and how the office will crash if we soak our feet into the sea once or twice a year. That's why we came up with great software which will enable you to make the most out of your personal and professional life by helping you schedule vacation time and days off for you and your employees. What's better, you don't even have to pay for the first 7 days. Take it for a free spin today!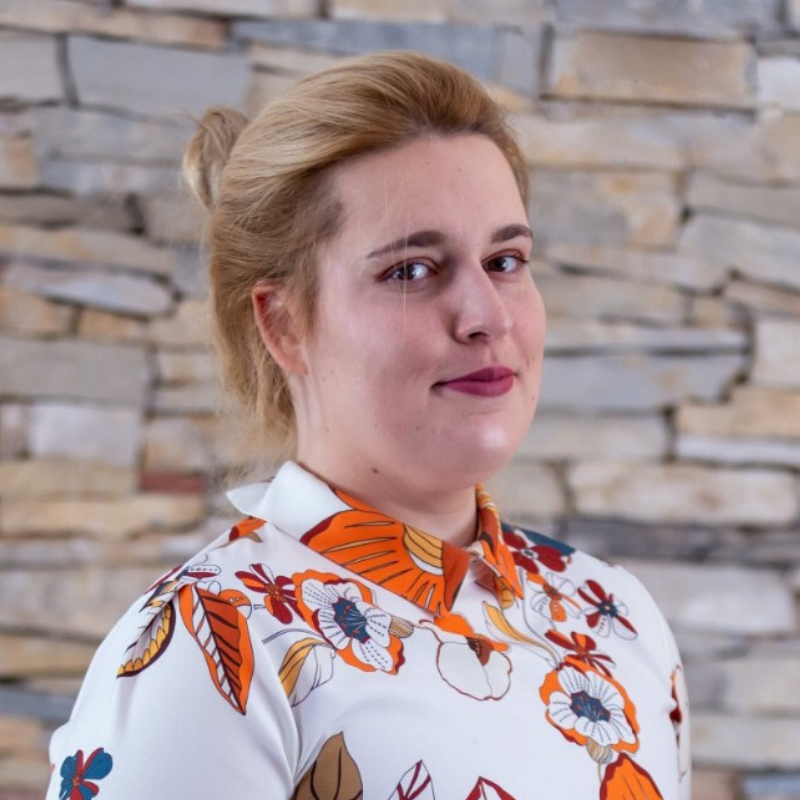 A cat enthusiast and a cupcake maniac, Ana is a freelance Content Writer passionate about HR, productivity, and team management topics. When she's not at her keyboard, you can find Ana in the kitchen, trying to make delicious cookies.