5 Game of Thrones Destinations to Visit in Summer 2019
Reading Time:
4
minutes
Being a Game of Thrones fan isn't an easy task.
For eight years we've watched the Starks, Lannisters, and Targaryens go through fire and ice. And now, it has all come to an end. We've spent countless nights awake waiting for a new episode to air. It's like we've been a part of the Night's Watch all along.
King's Landing, Braavos, Winterfell, and more have been the locations we observed every week, some with admiration, and some with fear. In the end, all of us wondered how those places look in real life, and if we'd ever have the chance to visit them and feel like the part of the story we all love. In the end, even we are a part of the story…a part of Game of Thrones.
Prepare yourself, because winter is coming…and so is our list of 5 Game of Thrones destinations you can visit in real life. #ForTheThrone
The Road From King's Landing: Dark Hedges, Northern Ireland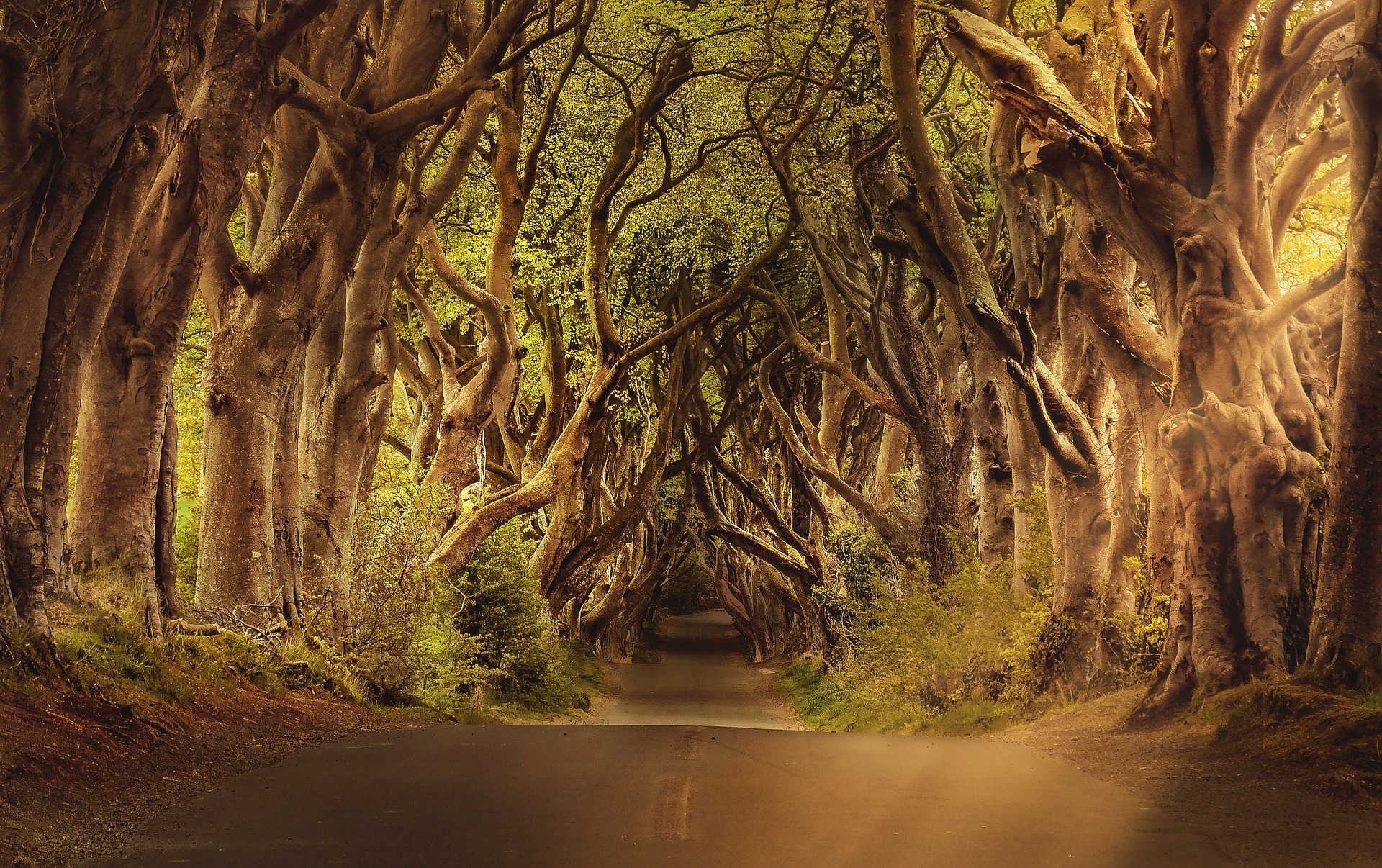 In Season 2, Arya Stark, disguised as a boy, was on this road. On a wagon, she was going away from King's Landing, leaving her old life behind.
Even though the scene was shot, the scenery lives with Game of Thrones fans to this day. This location is in Northern Ireland, and it has become increasingly popular since Arya introduced it to the world.
Who wouldn't want to walk the same road Arya Stark walked herself before she became one of the strongest characters we came to love?
So young and so brave. The roads she has walked are definitely worth our visit.
King's Landing: Dubrovnik, Croatia
Whether you are a member of the Night's Watch (like we are), or have only seen a couple of Game of Thrones episodes (impossible, we agree), you've remembered King's Landing.
A mesmerizing city, home of the Iron Throne, and capital of the Seven Kingdoms, is without a doubt, one of the most beautiful destinations in Game of Thrones. Whether those sitting on the throne were good to it, or not, its beauty is undisputed.
Fear not, you can witness its beauty in real life. Thanks to Game of Thrones, Dubrovnik has become extremely popular and many fans are choosing this location as their vacation destination. Because Dubrovnik has Unesco World Heritage status, and the number of tourists is increasing, the government had to limit the number of tourists from a cruise ship to 4,000 at one time.
Undeniably, these breathtaking fortress walls are worth the wait. Just make sure you plan your visit and you're good to go. Maybe a time off management software can help with that.
Braavos: Sibenik, Croatia
When in Croatia, make sure you visit Sibenik. Or as others would call it – Braavos, one of the Free Cities that lies along the western shores of the continent of Essos.
Going there will definitely make you feel like you are in the middle of your favorite show.
Winterfell: Doune Castle
Winterfell is the ancestral castle and seat of power of House Stark. It is s considered to be the capital of the North, and it is one of the most popular tourist destinations when it comes to Game of Thrones fans.
Winterfell has seen some good, and some bad days, but without question – it has remained one of the most historic Game of Thrones destinations.
If you've ever wanted to visit the castle which was the seat of power of House Stark, you'll be happy to know you can do that. The castle is located in Scotland, and it has served as a filming location for many of our favorite shows.
The 14th-century courtyard castle in Doune is one of the best-preserved great halls in Scotland and it is visited by many Game of Thrones fans each year.
Yunkai And Pentos: Ait Benhaddou, Morocco
We could not end the list without one of the destinations we've remembered thanks to Daenerys Targaryen, the Mother of Dragons.
Ait-Ben-Haddou is a famous "ksar," or fortified village, in Morocco and it was used for a city in Slaver's Bay which was liberated by Daenerys. She pretended to buy a slave army there and then ordered them to kill their former masters. It is by far, one of the most rememberable scenes in Game of Thrones.
A bonus location for true Game of Thrones fans…
Does this seem familiar to you? Well, it definitely should. It's the place where Daenerys and Khal Drogo's wedding ceremony took place. You can visit this beautiful place in real life as it is located in Malta. This is The Azure window in Malta, adored by many tourists during the year.
Whether you decide to visit all of the Game of Thrones destinations, or only one, consider yourself lucky. You'll be a part of one of the greatest shows we had the honor of watching for the last eight years.
Are you ready to embark on the journey through the Seven Kingdoms?