5 Must Have Productivity Tools In 2021
Reading Time:
4
minutes
Are you looking for the best productivity tools for your team? Tools that simplify communication and collaboration? Maybe tools that are a bang for your buck? Or perhaps tools that simplify complex tasks?
If you answered yes to any of these aforementioned questions, you've come to the right place.
The topic of productivity is always on the minds of both entrepreneurs and employees. It doesn't matter whether you are building a large company like Google or working on a smaller venture; if your team is not productive, it is difficult to get anything done.
Why are productivity tools important?
While productivity tools have several advantages for employees, many fail to recognize their importance and disregard it when the benefits of these tools are not immediately apparent. So, why are productivity tools so important, you may ask? The answer is simple: productivity tools help you work smarter, not harder.
Productivity tools help our businesses today run smoothly by streamlining certain processes that require multiple people to complete such as data entry, document sharing, and real-time collaboration. So, in other words, a task that would usually take you 10 minutes to do will get done in less than half the time. Not only do these tools ultimately help you save time and money, but they also boost your productivity and make you a more efficient worker.
If you want to get more done each day, these five productivity tools can help you get there. Keep reading to find out more.
Slack: for instant team messaging
When it comes to productivity tools that make team collaboration simpler and more convenient, there is not a lot of debate: Slack wins the popularity game. It is a group messaging app that lets you work together in real-time. Perfect for remote teams and offices that are situated far apart, Slack is a leading tool that businesses use to stay productive.
With a clean interface and user-friendly features, Slack makes team collaboration easy. Simplify communication in your team with the platform designed exclusively for teams working together on projects. Whether you work in a global corporation or a small start-up, there is something for everyone on Slack. Did we mention the best part? This tool offers seamless integration with the apps you use every day such as Google Drive, Dropbox, and Box, to name a few.
Experience the magic of Slack yourself by signing up for a free trial here.
Vacation Tracker: for effortless leave management
Vacation Tracker makes leave tracking a breeze.
Thanks to its direct integration with Microsoft Teams, Slack, or Google Workspace, this productivity tool allows companies to track their team's vacation and days off without ever leaving their favorite collaboration tool. The result? No more back-and-forth emails for leave requests, and no more spreadsheets to keep track of leaves. Yes, it's that easy.
Employees can choose to request an array of leave types starting from sick, custom, or paid leaves. On the other hand, managers can effortlessly approve (or deny) employee requests with a simple click. Hence, employees no longer have to wait hours to get a response from HR, and managers can get a clear overview of their workforce to ensure there is no employee overlapping –– what's not to like? Learn more here.
Trello: for managing your to-do list
Trello is a well-designed and highly popular service for managing, organizing, and sharing everything from simple to-dos to major project management tasks. You simply create boards to define the different aspects of your project (like a dashboard, if you will) and add cards to each board that represents the work you've been doing on the project.
A Trello board can be created with just a few clicks. Start by dragging a card onto a Trello board. Each card represents a single task, with priorities and deadlines attached to it. You can also create more substantial checklists with attachments, pictures, and hyperlinks that point to other resources. After that, you can move cards between boards as your project develops.
This productivity tool works with anything, any process, and any kind of information (and it is great for personal projects too!) Sign up here.
LastPass: to manage your passwords
Do you find yourself clicking on "Forgot Password" whenever you log into a service? Is your inbox full of recovery emails and double authentication codes? We get it. Passwords are a big security nightmare.
LastPass gets it too, which is why they've taken up the designation of being your official password manager. LastPass is ideal for those who have accounts on multiple websites and change their passwords frequently. To save you time, this tool allows you to store all your passwords and login data in a safe encrypted "vault" within the software, so you'll never get locked out of any of your accounts again.
The LastPass service is available on iOS, Android, Windows, and Mac. LastPass also has browser add-ons to ensure you can use it on nearly any device.
Bit.ai: for document collaboration
I think you'll agree with me when I say one of the biggest productivity killers in the workplace is inadvertently the various productivity tools we end up using in the first place.
Communicating on Slack, looking for files in Dropbox, sending client emails, collaborating on Google Docs, etc. drains our productivity as we keep shuffling between different apps and don't seem to make any progress towards our actual work.
That is where Bit.ai comes in. This document management tool helps teams collaborate, share, track and manage all company documents, files, and other content in one place. No more juggling around apps and tools! Bit is the ultimate productivity tool because it stores all company documents, media files, and correspondence under a single roof.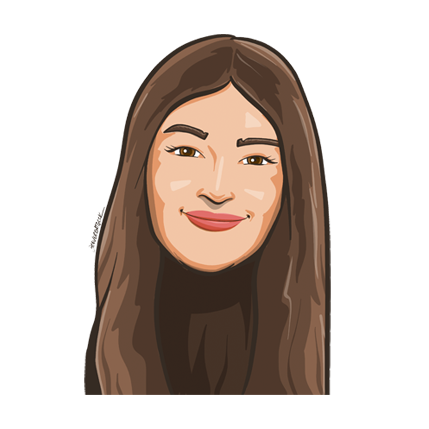 An avid writer and aspiring marketer, Snigdha is a student at Concordia University's John Molson School of Business.