Everything You Need To Know About Microsoft Whiteboard
Reading Time:
3
minutes
There is no shortage of things that Microsoft does right. From Powerpoint to Excel, there are a variety of tools they've designed that make life easier for countless people around the world. And one of those many products is Microsoft Whiteboard. But what is it and how does it work? Read on to find out.
What is Microsoft Whiteboard?
I think we can all agree that writing your ideas on a physical or virtual whiteboard is the best way to convey your ideas visually.
Whiteboards have always been an important component of meetings at work. It's easy to express your ideas, collaborate on designs, and explain concepts using whiteboards. Most often, they are just handy places for people to dump their thoughts until everything makes sense.
However, the rise of remote work has made Microsoft Whiteboard an indispensable tool for users worldwide who are seeking an easy way to unleash creativity and collaborate at work.
Microsoft Whiteboard is exactly what its name sounds like. It's an app that serves as a digital whiteboard where users can type, sketch, scribble, stack, create shapes, and more — all on one, infinite, cloud-based interface. It can be accessed through a standalone app.
Is it worth using?
Microsoft Whiteboard is not only free, but it's quite intelligent too. Whiteboard offers an infinite canvas with features such as shape, table, and ink recognition. Furthermore, it also works well with touch, digital pen, and keyboard.
Most teams, however, utilize Microsoft Teams' virtual canvas during meetings. As a result, it is a great way to mimic creativity, communication, brainstorming, and ease of presentation over a physical whiteboard even if you are meeting via the Internet.
Needless to say, Microsoft Whiteboard takes collective brainstorming to a whole new level. Below are a few reasons why.
Collaborate visually from wherever you are
Sure, doing video calls and screen sharing on Microsoft Teams is a great way to communicate with your team.
But let's be real — sometimes a video call or screen share is simply not enough to properly communicate. Taking endless calls, all in a day's work can simply contribute to burnout and lower productivity at work. You need to use a tool that allows you to creatively express yourself right when and where you need it.
Hence, it's definitely a plus to have an infinite canvas on which you can effectively express ideas and brainstorm virtually, especially if you're a visual learner.
It's almost better than an actual whiteboard
While nothing beats the real deal, there definitely are more benefits than drawbacks to using a tool such as Microsoft Whiteboard.
Some of the many benefits of making your whiteboard digital are:
Unlimited space for your writing and brainstorming data thanks to Microsoft's cloud storage

The ability to add digital content such as PDFs, images, PowerPoints, etc. directly to your workspace

Saving and sharing whiteboards is easier

Users can simultaneously make updates and changes

Your brainstorms are never at risk of getting lost or forgotten

Whiteboards are accessible from anywhere and can be shared with others
Fully integrated with Microsoft Teams
At any time during a Microsoft Teams meeting, attendees can click the Share button and launch a Whiteboard. From there on, anyone present on the call will be able to contribute to the discussion and get scribbling. Furthermore, the resulting board will be saved in the main Whiteboard app for viewing later.
Talk about convenience, am I right?
Share a digital canvas on almost any device
Microsoft Whiteboard can easily help you settle the age-old Android vs Samsung debate by expanding its functionality to any device with a reliable internet connection.
For adding notes, the app can be used on tablets and laptops with touchscreen capabilities (such as the Microsoft Surface), on any modern Apple device, or on any Windows 10 device without a touchscreen. In addition to that, it also comes pre-installed on the Surface Hub line of smart whiteboards.
It's easy to stop and restart sessions
Are you still wasting precious storage space on your mobile by filling it up with countless pictures of your office whiteboard after work?
With Microsoft Whiteboard, you can choose when and how you work. The app makes it super easy to resume and start sessions from anywhere at any time.
Once your team has finished working on a whiteboard canvas, it will be saved to the cloud until you return to it, so you don't have to worry about the dreaded whiteboard eraser (or taking photos of the board at the end of the meeting).
Where can I find it?
You can use the Whiteboard app on Windows, iPhone, and iPad. You'll need to have either a free Microsoft account or a paid Microsoft 365 or an Office 365 subscription to make the most out of your experience. Alternatively, you can view or create simple whiteboards on the web, but it's far less functional than on the app.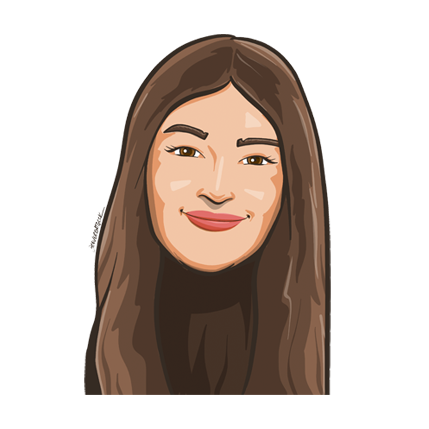 An avid writer and aspiring marketer, Snigdha is a student at Concordia University's John Molson School of Business.