7 Apps to Boost Your Productivity in 2019
Reading Time:
4
minutes
Everybody wants to work less and achieve more. And it's not an unusual or unachievable thing to wish for. The digital age and ever-growing startup culture turned our workday upside down, demanding of us to be devoted entirely in what we do, online 24/7 and to strive to achieve our best. And environment which asks us to sacrifice our energy, intellect and straight can lead us sometimes to burning out. If you're a hard worker, maybe it's not a bad idea to check our article about signs that show you're heading for burnout.
In this article, we want to guide you through 7 apps which will boost your productivity in 2019. We want to show you all the ways modern technology can help you save time and enable you to work more productively. So, let's go!
But, first, maybe you should check how much time you spend on emails.
Emails are still a significant part of our work day. It's the favourite and most common way of communication for many, and we cannot see the end of the emails coming soon. But did you know that, by some statistics, an average worker spends shocking 13 hours a week checking their emails? And that can seriously damage one's productivity levels. There are various solutions when it comes to solving this problem, and one of them is an idea of inbox zero. Maybe you should check that out too! In the meantime, try installing some of the 7 apps to boost your productivity we will suggest.
1. Asana
We're quite sure we've mentioned this one before. And all because it's that amazing! Sometimes mess can make us stress more leading us to a day with super decreased motivation and productivity. Asana comes in help when it comes to reordering your tasks and making them cleaner and neater.
Asana is a project management tool super easy to use. In it, you can create and assign tasks and follow their progress until completion. It makes your communication with the team so much easier and provides tools which can help you visualise the state your projects are in.
Asana will help you be more productive by allowing you to manage essential tasks and goals in one single place. The bonus thing is that it integrates with other apps we often use like Slack, Google Drive and Gmail. And you can have it for free as well, so there's no need to pay them a dime.
We've talked already about the importance of taking regular vacations. Taking some days off will make you more productive and able to perform better. And with Vacation Tracker installed in your Slack account, tracking your days off and half days apart will become much more comfortable.
Vacation tracker offers a full insight into employee's days off and keeps tracking employee's vacation much easier than ever before. It enables managers to have an insight into how much days off each of their employees took and makes them determine their hard workers more easily. And recognizing hard work when you see it is the key to retaining them and boosting their morale and productivity. If you're not so keen on spending money before you try something, then you'll be happy to hear Vacation Tracker offers a free trial during the first 7-days.
3. RescueTime
Before installing any productivity app, it's good to ask yourself how much you're productive usually. And if you still don't know, RescueTime will help you find out. This app can watch and research time you've spent to log into and visit various websites and apps you've checked throughout the day and tell you how productive were you based on the data it collected. And because it knows how much we love charts, it's able to give you a visual of your productivity during the week.
4. Zoom
If you're a remote worker or your team has some remote workers this is the app you will love! Many workers follow the "out of sight, out of mind" motto which can turn them into disengaged and poor workers. And you don't want that!
One way for boosting your remote worker's engagement and productivity as well as to keep them in the loop is by having online meetings where everyone can share their ideas and meet each other.
It's entirely safe for 100+ people meeting! It has a built-in call recording; it offers a possibility for screen sharing and even has a virtual whiteboard to sketch some ideas while on call. How cool is that?
5. LastPass
If you want your data secured, then we're sure you have some overly complicated passwords! Even the best of us tend to forget their passwords once in a while, and the time spent in searching for them can be poorly wasted time. That is where LastPass comes in!
LastPass works anywhere, you just need to set up your account and install an app into your browser, and you'll be able to use it. It's ready to remember all the vital data you have to fill out forms; it can recognise your credit card details and much more. You just need to install it and say goodbye to the long search for forgotten password.
6. Looking for apps to boost productivity? Try Pushbullet
Pushbullet is one of the apps to boost your productivity; we simply love this year. You can use it to send push notification (with a text or a file) from and to your phone or computers. It's the easiest way to copy text we've seen for a while. And if your friends decide to give it a shot, you'll have the opportunity to send them messages the same way.
With the paid version, you'll be able to send and receive text messages from your phone onto PC. Isn't that lovely?
7. WolframAlpha
If you suck at math or you just dread seeing the numbers, then this is the right app to boost your productivity and save up some time. WolframAlpha is some kind of Siri, but for math and it can answer any math related question.
For instance, if you're interested in finding out how much caffeine you consumed by drinking three cups of coffee WolframAlpha will answer your question in no time. Or if you want to check what's the time difference between the cities you're coworkers are, it will give you a quick answer too! We just cannot have enough of it!
In the end…
Recent times made us harder to find some free time. We're constantly bombarded with technology at home and at work. Social media, emails, Slack notifications – those are the things that drag our energy and distract us from more important things. Don't lose your power and turn technology into your favour. Installing these 7 apps to boost your productivity will undoubtedly help you maintain a more productive and energised day than before. Try it and tell us your experience.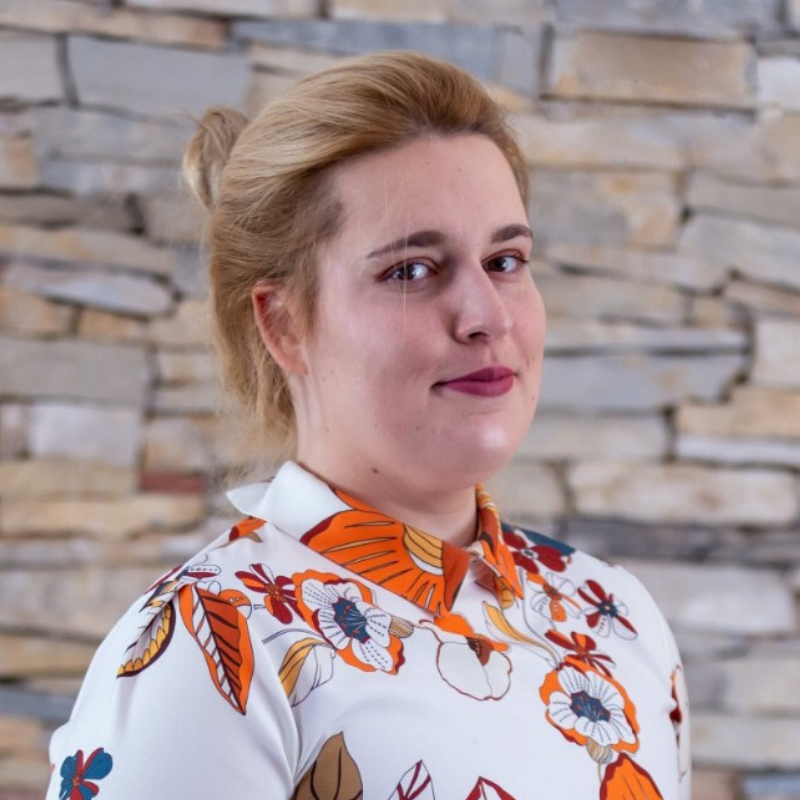 A cat enthusiast and a cupcake maniac, Ana is a freelance Content Writer passionate about HR, productivity, and team management topics. When she's not at her keyboard, you can find Ana in the kitchen, trying to make delicious cookies.