Best Places to Visit in January 2019
Reading Time:
3
minutes
December can sometimes be overwhelming. Everybody is rushing to finish everything before the holidays and when they actually come, rush moves to the home environment: we're too busy catching up with everyone we didn't have a chance to see in a long time. And even though holidays are amazing, sometimes we might feel like we need to take a break right after. It's just too much: too much food, too many people, and too much emotion. Don't get us wrong – we love holidays; however, they sure do take an amazing amount of energy.
If you worked hard during the holiday season, or you need some alone time to recuperate from the holiday rush, now is the perfect opportunity to take a break from your busy schedule. And when you get back to work, we got some amazing tips for you to make the switch to work mode easier. Read all about it here. But first, let's see some amazing places that are worth visiting in January.
Argentina
Argentina is a vast country that offers a variety of landscapes and regions that are worth visiting all year round. However, if you're into hiking and fly fishing, it makes it a top destination for visiting this January. Even though Argentina is not the cheapest country to visit out there, the current instability of the pesos made the prices split in half, and that's an opportunity to catch!
And there is a lot to see. Glaciar Perito Moreno is a stunning thing to see if you're planning your trip to Argentina. It's 5km wide, 30km long and it goes 60m in height but what makes it stunning is the world of ice and its constant advance – up to 2m per day, causing building-sized icebergs to calve from its face.
And if you are more of an urban traveler, then the city of Buenos Aires is a must-see! With its beautiful architecture, fabulous food, and friendly people, you will surely be blown away.
Sri Lanka
Few places have as many Unesco World Heritage Sites (as much as eight!) packed into such a small area as Sri Lanka has. More than 2000 years of Sri Lankan culture can be discovered at ancient sites where their temples keep beautiful details.
Sri Lanka has something to offer for every type of traveler: for the ones who like to be outdoors, it offers beautiful hiking trails and for those who like to chill out by the pool, beautiful and luxurious hotels are waiting.
Barbados, Caribbean
It's not just because we love Rihanna, but because of the famous natural beauty this tropical island has. This charming Caribbean island is small in size, but it attracts both the elite and the modest backpackers.
If you decide to visit Barbados, you should definitely try to see Harrison's cave with its pools, waterfalls, and crystal-clear water ready to sweep you off your feet. And for all the foodies out there – food in Barbados is top-notch and is definitely worth trying.
Innsbruck, Austria
If you long for cold winter days in Europe with the possibility of enjoying winter sports, then Innsbruck is definitely a destination to consider this January,
Known as the ski and snowboard capital of the world, Innsbruck was a host of the Winter Olympics 2 times already. And there is something in Innsbruck for the ones who love history and something to learn on their travels too! This Austrian city was a seat of power for centuries, and its architecture is here to witness it.
Copenhagen, Denmark
There is something dreamy and fairytale-like about this city. It's no wonder that Hans Christian Andersen was able to write all those beautiful stories. And the amazing thing about winter in Copenhagen is that the Danish concept of "hygge" (or coziness) is at its peak. Locals spend their afternoons and evenings relaxing, drinking warm drinks such as hot chocolate and mulled wine. And while in Copenhagen, you should definitely visit Tivoli Amusement Park, Christiansborg Slot, and Rosenborg Castle.
And our list came to an end. We hope we gave you some destinations worth visiting. We sure do want to visit them all, and we're hoping some of them piqued your interest! And when you finally decide where you want to go, be sure to check out this amazing list of movies to watch while on a plane. You can thank us later!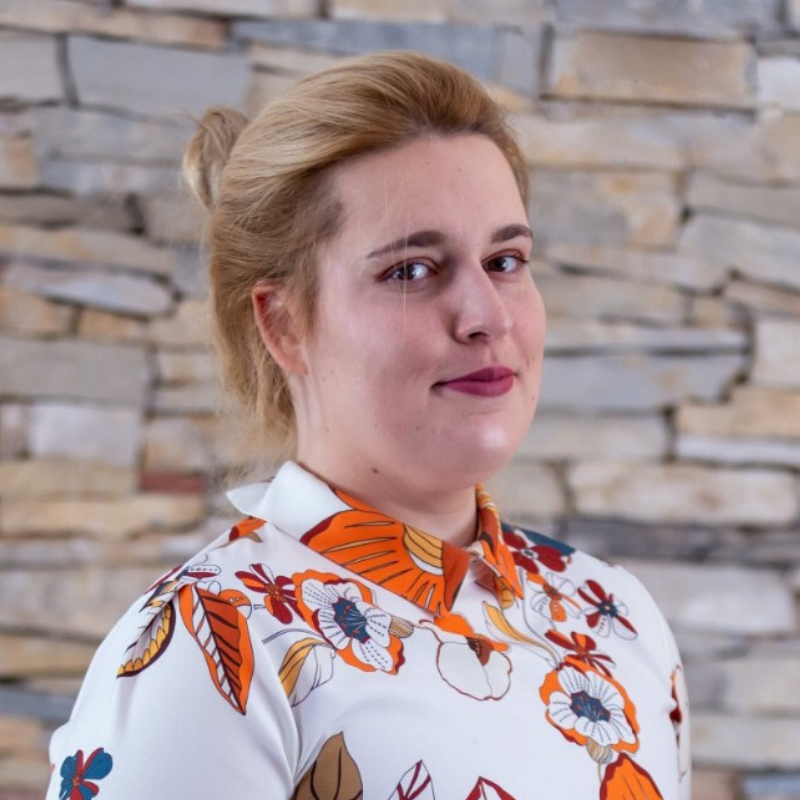 A cat enthusiast and a cupcake maniac, Ana is a freelance Content Writer passionate about HR, productivity, and team management topics. When she's not at her keyboard, you can find Ana in the kitchen, trying to make delicious cookies.