Family-Friendly Vacation Ideas
Reading Time:
4
minutes
Looking for the ideal kid-friendly travel destination? You've come to the right place. We've made a list of a few family-friendly vacation destinations which are guaranteed to leave you speechless.
Discovering the right travel destination can be quite hard, and once you have a family, there are a few other factors you need to have in mind. That's why the entire planning process can become a bit more complicated. But fear not, we've got you covered. Traveling with your family is always a getaway to remember, with a lot of unforgettable experiences. So, no matter where you go, you'll definitely have a great time. But, in order to make your planning process just a little bit easier, read below. These family-friendly vacation destinations are absolutely fantastic.
After you choose the ideal one for you, you'll only be left with packing, booking your tickets, and requesting vacation. The last one shouldn't really pose a problem anymore, as now you have one of the most efficient leave management systems at your service. We're looking to make the entire vacation planning process a lot easier. With that being said, let's start with our family-friendly vacation destinations.
Disneyland, Florida
It definitely does not come as a surprise that Disneyland is the first one on our list. It is the "The Happiest Place on Earth" after all, right?
One of the best parts about Disneyland is that is A LOT of fun, both for parents and children. It is the perfect place for your children to meet all of their favorite characters, and a great trip down memory lane for parents. You get to see your favorite characters from the cartoons you once loved (and probably still do). Who wouldn't want to meet Cinderella or Snow White? Count us in!
For that one day, you get to feel like cartoon royalty by visiting the enacting castles in Disneyland and enjoying world-class rides. It can be crowded from time to time, however, the experience is definitely worth it.
Oh, did we forget to mention Mickey and Minne Mouse? They will be there too!
Universal's Islands of Adventure, Florida
Another amazing place you definitely don't want to miss.
Don't know about you, but we're still waiting for our letters to arrive. In the meantime, why not visit the Wizarding World of Harry Potter in Florida? If you've always dreamt of visiting Hogwarts, this might be a good replacement. And your children will definitely love it!
Universal's Islands of Adventure is a place where all your favorite heroes and magical creatures come together, and will definitely leave you speechless. A lot of exciting adventures, breathtaking rides, and mesmerizing attractions await you. All you have to do is pick a date and embark on one of the greatest adventures ever.
Reliving some of the greatest movie moments with your favorite characters will definitely raise the bar for other vacation getaways.
ZooTampa at Lowry Park
Who doesn't absolutely love spending time with animals?
ZooTampa at Lowry Park is without a doubt one of the best zoo parks out there. Children can get really close to animals, and can even feed some of them. In Wallaroo Station, there is a children's area where kids can brush a goat's fur and walk down a path as kangaroos hop in front of them. It really is an exciting experience both for parents and children. There is even a Safari Africa exhibit where you can climb on a platform and feed giraffes.
Another great thing about ZooTampa at Lowry Park is the fact that there are many "mommy stops" along the entire park. Whenever you feel tired, you can take a break on benches which are placed in shaded areas, or enjoy a picnic with the entire family as they have provided picnic tables in certain areas. Doesn't that sound awesome?
Yellowstone National Park, United States
If your children absolutely love nature, and their favorite activity is hiking, then Yellowstone National Park is the perfect family-friendly vacation destination for you.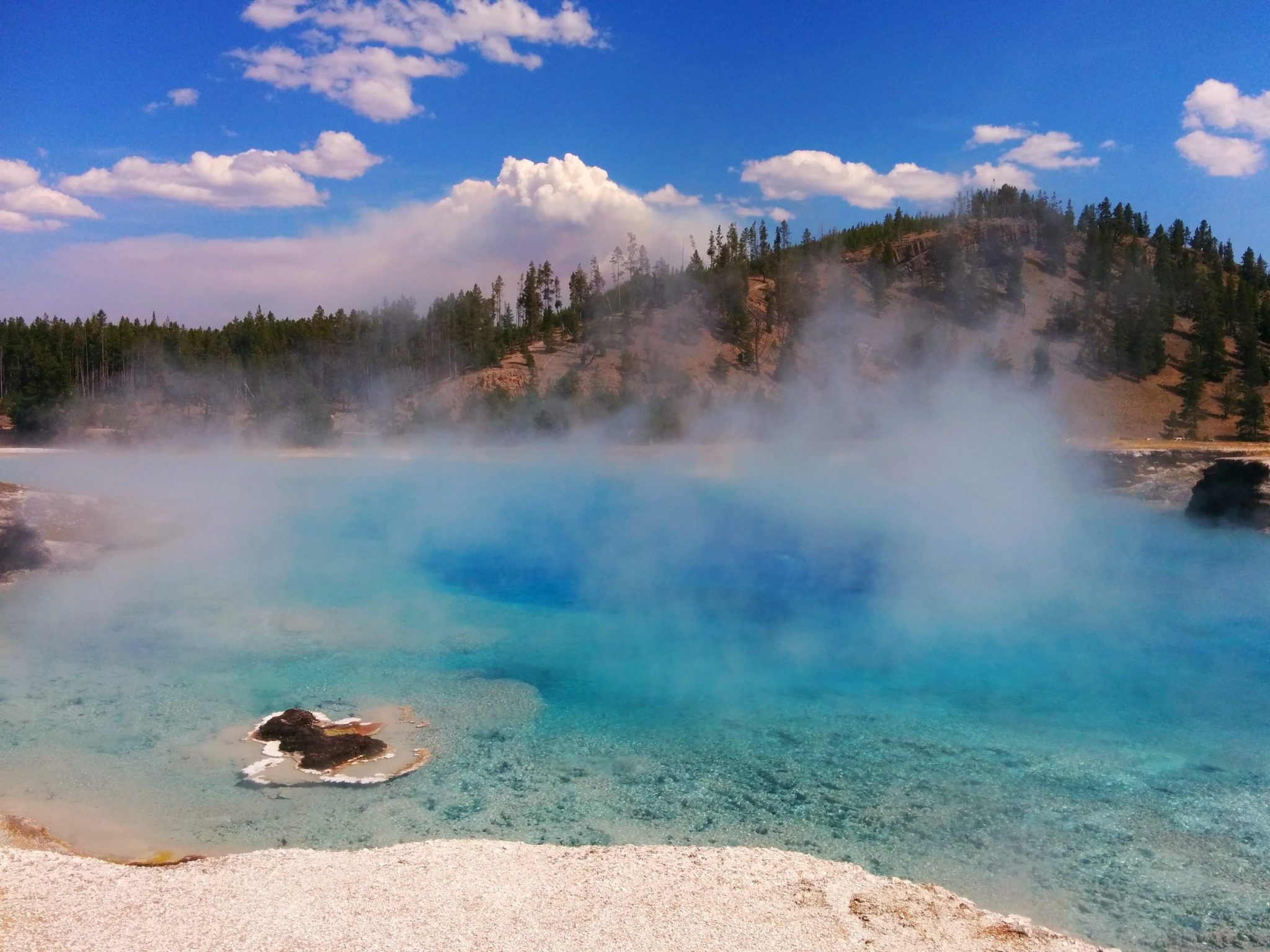 An absolutely breathtaking national park. Your children will definitely love it.
Yellowstone was established as a national park in 1872 in order to protect its dramatic canyons, alpine rivers, lush forest, hot springs, geysers, and amazing wildlife. The national park is mostly in Wyoming, but it also spreads into parts of Montana and Idaho as well. It's a large area which will definitely amaze you with its major attractions.
It is one of the most visited national parks, and after you see its beautiful wilderness, you will definitely realize why many tourists gladly return.
Elafonisi Beach, Crete, Greece
If you are looking for a relaxing family getaway, then Elafonisi Beach might be the right place for you.
Looking for a magical beach where you can relax with your family? Elafonisi is a perfect choice.
The beautiful sandy beach, Elafonisi, was a secret only a few locals on Crete knew about. However, in 2014, it was named one of the world's top 25 beaches, and the entire world found out about this magical gem. The water is very clear, however as the sun goes down, the sand becomes pink, and the water gets a beautiful pink reflection.
Elafonisi is truly heaven on earth, and if you are a nature lover, you'll definitely be amazed by this mesmerizing beach. It's truly a great choice for a family-friendly vacation if you are looking to relax and enjoy the beauty of the sea.
We realize it must be hard to choose one of these absolutely perfect destinations for your next family vacation, however, be sure that wherever you go, it will be unforgettable. Whether you're looking for an adventurous getaway or a relaxing vacation, these destinations will not disappoint you.