10 Steps to Finding the Cheapest Flight in 2019
Reading Time:
4
minutes
Everybody loves a good bargain! Especially when this leads you to a destination you were planning on visiting.
Airplane tickets are definitely one of the most expensive parts of traveling and finding a good deal is always appreciated. That's why we decided to share with you some tips on how to find the cheapest flight and show your Instagram followers what you can do!
Scoring the cheapest flight is all about timing
Some of the best things in life take a lot of time and effort to come out. However, that's not the case if you want to score the cheapest flight tickets. Prices of flight tickets fluctuate a lot. Sometimes the same flight can cost one day 600 dollars, while the next day's price can be twice cheaper.
The reason behind such fluctuations, when an airline suddenly drops the prices of tickets, happens because they are releasing tickets up to 11 months ahead! By doing that, they are predicting what percentage of tickets they would sell as time goes by. When their predictions fail, they organize so-called "flash sales" where tickets can be found for up to 60 percent smaller price, until demand catches up.
Go cheaper often means going flexible with your schedule
The price of airline tickets varies a lot depending on the day, upcoming holidays, and month. If you want to score some cheap flights for Europe in August, we are sorry we have to break it to you:
That will not happen. August is the month when most families go on vacation before the school season starts.
We can suggest you be more flexible with your schedule if you want to find the cheapest flight ticket and travel outside of the dates when everybody is going somewhere. One bonus tip is to fly off-season and in the middle of the week because there are fewer people.
Direct flights are for rookies (and those with bigger wallets)
If you want to score the best deal, you should be ready for lots and lots of planning. Sometimes it's cheaper to book a flight to Budapest and travel to Vienna by bus or train than to fly directly to Vienna.
What you can do is search prices on airports around your main destination on Google Flights and see how much you would save by taking an alternative route. We could suggest using Airwander, a website which compares the prices of airplane tickets for you.
If you want to find the cheapest flight, don't make this rookie mistake
And by rookie mistake, we mean checking just one search website. Not every search website has all airlines, and you might be missing a better deal if you opt to search on one website only. We suggest you search at least three websites when planning a trip like Webjet, Skyscanner, or Expedia.
Search plane tickets in incognito mode
We love cookies; however, they are not always good. Especially if you want to find the best deal and score some cheap flight tickets. If you are frequently searching for plane tickets to one particular destination, don't be surprised to find them more expensive as time goes by. It's all about the Cookies which can be successfully avoided if you search your flight in incognito mode.
Search for the errors
Airlines can sometimes make a mistake when listing a price for a flight and those prices are often seriously lower than the intended ones. What many experienced travelers do is search for those errors and buy the ticket before the airline realizes it and changes the price.
To find those errors you will have to sign up for a mistake fare website such as Secret Flying. However, you should be cautious about these error fares because they are not reliable. The real advantage you can take from them is to be 100 percent flexible about the time and location.
Follow the Airline on Social Media
Social media channels are a thing and most companies use them to promote their services. Airline companies are no different and they are trying to win over customers using Social media channels.
If you want to find out when you can find the best deal, make sure you're following preferred airline companies on Social media channels.
Avoid buying multiple plane tickets at once if you want to find the cheapest flight
If you want to find the cheapest flight for your vacation make sure you don't buy multiple tickets in a single purchase. You might not know this, but airlines always show the highest ticket price for group tickets. For instance: seat A can be $200, seat B $100, and seat C $300. If you buy three tickets, the airline will charge you a total of $900 instead of $600. Make sure you buy the tickets each at the time and choose your seats in the checkout process.
Try looking for tickets in other currencies
If your country's currency is strong compared to others, you might want to try searching for airplane tickets in a country where the currency is weaker. Sometimes you can find the same flight with the same company at a different price. Just remember to use a no-foreign-transaction-fee card to avoid paying a surcharge.
Take the privilege of points and miles
A great way of earning free flights and upgrades is to sign up for the airline's reward programs. You don't have to be a frequent traveler to score a deal. However, we might suggest you use major airlines because they often have partnerships that enable you to get points for traveling with different (partner) airlines.
Do you desperately need a vacation?
We get you! However, if your boss is cheap on vacation days make sure you educate him/her on what kind of benefits the company could have if you take a regular vacation. Boost in engagement and motivation are real profit winners to name a few.
Employers who're afraid of a lack of workforce due to holidays and days off should know there is a simple and inexpensive way of managing employees' leave. Vacation Tracker is one of them and comes as an easy, stress-free solution for small-sized to large businesses. You can try it completely free by signing up for a free demo. What do you say?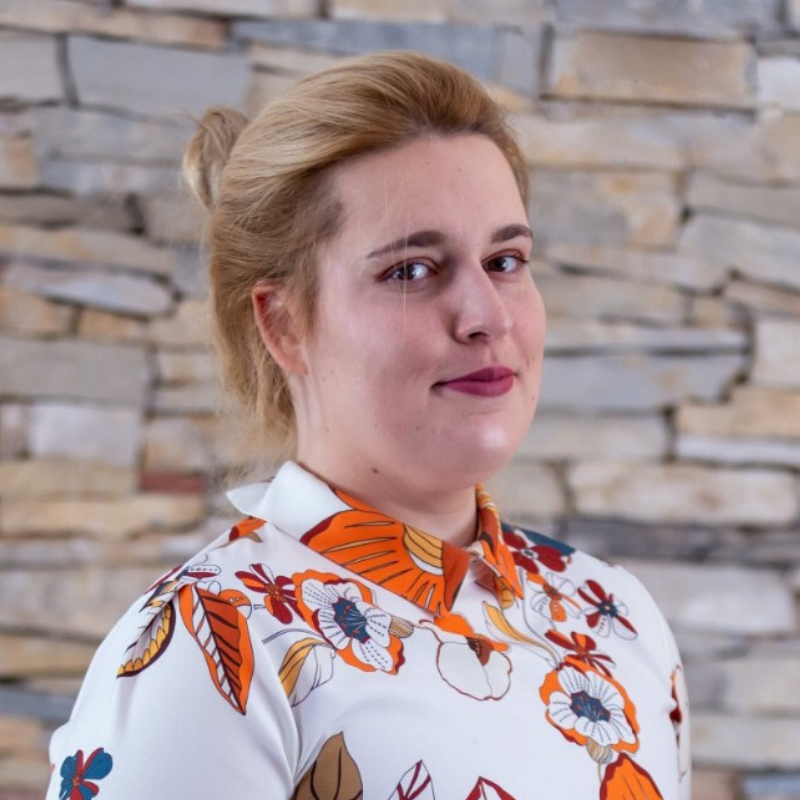 A cat enthusiast and a cupcake maniac, Ana is a freelance Content Writer passionate about HR, productivity, and team management topics. When she's not at her keyboard, you can find Ana in the kitchen, trying to make delicious cookies.