Google Meet 101: Everything You Need To Know
Reading Time:
4
minutes
Whether you've experienced it or not, Zoom fatigue is real.
In the past year, video conferencing has become a way of life. We've used video conferencing tools to do just about anything — connect with friends & family, attend virtual concerts, and most importantly, work remotely. Even though many companies are beginning to go back to the office after a year of working remotely, a large number of employers and employees are looking to make work-from-home a permanent thing.
While work-from-home does come with its own set of challenges, finding a video conferencing tool that is reliable and tailored to your needs can also be a tedious task. Video conferencing is new and intimidating. And it's not just because you have to be on camera – are you worried about the video lag? The dropped call? The glitchy screen share? That's why we're here. We want to help. And luckily for you, we've got a solution to your problem: Google Meet.
Introduction
Google Meet is a web-based video-conferencing application that's a part of Google Workspace. While it's technically an upgrade to the previous Hangouts app, it has many new features that set it apart from its predecessor.
Meet's easy-to-use and clean integration with Google Workspace also makes it a great alternative to paid communication apps like Skype for Business and Zoom. So, without any further ado, here's your guide to getting up and running with Google Meet.
Features
First things first: let's take a look at the most important (and deciding) factor for many – its features.
With Google Meet, you can host video calls with up to 150 participants depending on your chosen service plan. The service includes valuable features like screen sharing, recording live meetings, and the ability to dial into a video conference by phone. In addition to digital presentations, the host can also pass along documents, spreadsheets, or other files they want their attendees to see.
G Suite customers will also notice that their calendars, meetings, and information from the other apps in the Suite are automatically synced with Google Meet, so you can finally bid farewell to anxiously cross-checking between apps before meetings.
Thanks to Meet's accessibility on both Android and iOS devices, joining a meeting is as easy as clicking on a link provided by the meeting host. The free plan is by far the most impressive of the all plans offered by Google Meet. This allows 100 participants in meetings of up to one hour – the longest free plan maximum within the industry. The free Basic plan from Google Meet includes the following features:
Unlimited number of meetings (up to 24 hours for 1:1 meetings and up to 60 minutes for team meetings)

Meetings with real-time transcription

Screen sharing with participants

Messaging with participants

Direct integration with Gmail, Google Calendar, and Microsoft Office apps
Google Meet allows you to join meetings through a browser – instead of having to download software, as Zoom does – so you can schedule and host a meeting immediately. Furthermore, all participants also don't need to have a Google account to join meetings. This means users from other platforms like Outlook, Hotmail, or Yahoo can also opt to use this service. Pretty convenient, right?
If you're not after using Google Meet for just meetings, choosing the right Google Workspace price plan for your business could potentially be the best value move of all. This directly leads us to the next part of our guide: pricing.
Price plans
If the limitations of Google Meet's Basic plan do not sound appealing to you, take a look at its other options to find whichever one suits you best. Google Meet's pricing is divided into three other plans:
Google Workspace Starter Plan (costs $6 per user every month)
This plan includes 100 participants and a maximum meeting time of 24 hours, 30 GB of cloud storage, along with access to US and international dial-in numbers, as well as 24/7 online customer support.
Google Workspace Standard Plan (costs $12 per user every month)
This plan includes 150 meeting participants and a maximum meeting time of 24 hours as well. Additionally, you'll receive a custom business email for all users, 2 TB of cloud storage, and security management controls for meetings. Oh, and did I mention the added team messaging features?
Google Workspace Plus Plan (costs $18 per user every month)
This plan includes a variety of security features while enabling 250 participants in a meeting and the same 24-hour time limit on all meetings. You'll also get a very generous 5 TB for cloud storage per user, so you can truly never run out of storage space ever again.
Those still not satisfied might want to investigate Google's Enterprise plan. It offers up to 250 conference participants per call, live streaming of up to 100,000 viewers, the ability to record meetings on Google Drive for later use, and many more features. Each meeting will also have a dedicated dial-in number. A price quote for this isn't available to the public, but you can find out more on their website.
Ultimately, Google Meet is a great alternative to other conventional video conferencing tools like Zoom and Microsoft Teams. Meet is also practical for users who are constantly working with apps that are included in Google's G Suite. As always, we'll keep you updated with Google Meet's new features as and when they roll out.
Ready to start your meeting? Before that, check out our video meeting tips here.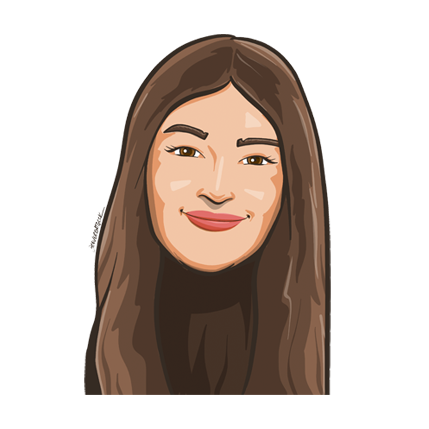 An avid writer and aspiring marketer, Snigdha is a student at Concordia University's John Molson School of Business.