10 Essential Apps to Download for Holiday Travel
Reading Time:
3
minutes
Taking some time off is extremely beneficial for you! It broadens your horizons, you have the opportunity to meet new people and take some time off from work to improve your overall health. And even though we advise you to stay away from your phone, tablet, and laptop as much as you can while traveling, there are some apps you will definitely find useful while on holiday travel.
There are two types of people in the world: those who love to pack and those who dread the bare thought of having an empty suitcase that needs to be filled with travel essentials. PackPoint makes packing easy by informing you what to bring on your holiday travel. All you need to do is enter where you're going, when and for how long you'll be staying, and what kind of activities you plan to indulge in. Based on the information you share with the app and the weather forecast it's able to provide you with a to-do list of things you need to bring.
Traveling to a new and unknown city can be a problem for many. And even when equipped with a positive spirit of a real adventurer, it's always better to have some sort of aid in case you get lost. And Citymapper offers you a whole lot more when it comes to mastering unknown landscapes. This app gives you a complete guide on how to get to your destination hassle-free.
Untappd is an app we enjoy using both at home, and while traveling. Besides gathering beer lovers around the globe, this app enables you to explore and discover the best beer in town while you're on your holiday travel. You even have the option to ask a question and get an honest, first-hand opinion from other users who've been in the same place as you. It's excellent for travel because it allows you to find beer opportunities much faster than you normally would.
The extent of our internet dependence is best seen when we're traveling to a foreign country because our access to the internet is almost always limited. Luckily, there's a WiFi map to help us get through the no-internet crisis. It's able to scan your surroundings and based on its extensive database it can give you information about the nearest WiFi network. For us, it was love at first installation.
Having Guides is like having your own pocket-size personal tour guide. All you need to do is to pick a destination and download the city you're staying in and swipe through the various options this app offers you. You can get quick and first-hand info about what you should see, where you should eat and drink, and where you can sleep.
All foodies reading this article will love Zomato. It's an app made just for us! It contains all the information you need about various lunch options, and it shows the list of trending restaurants in the city. This app also provides information about the city's nightlife scene, delivery services, and fast food corners. Yummy!
Even though many stay away from this topic when talking about traveling, we have to mention it. Sit or Squat is an app that helps you find the perfect toil by scanning its 100k restroom database, and even gives you insight on its rating: "sit" (good) or "squat" (bad).
When it comes to making the most out of your travel, we definitely recommend going in the crowd and experiencing the energy. That's what Eventbrite is all about. Based on your GPS location or preset preferences, this app will show you popular events in your area. It's able to store your e-ticket and set a reminder for it.
Embarking on a solo trip? We have good news for you. Travltalk is an app made for solo travelers who're uncomfortable with meeting new people or are too shy to do so. Travltalk gives you the option to make a card suggesting an activity you'd like to indulge in and then the app finds other people who share your passion and brings you together.
Hopper is a great app that can help you save some money on plane tickets. Just like Kayak and Skyscanner, it scans the cheapest dates to fly and even sends you push notifications on when to buy your ticket. They claim it can save you up to 40 percent on your next flight and that booking it takes less than a minute.
Things you need to do before traveling…
… can drain your energy pretty quickly. But with these 10 essential apps for holiday travel, you'll save time on research and preparation. And with some of them, you can even save some money. Don't let those tedious things pull you away from traveling. It's healthy to take some time off.
We have another bonus tip for you. The apps we've shared with you will save you time, energy and money traveling, however, there's software that can save you the hustle before you embark on the journey that is a vacation. Vacation Tracker offers quick and transparent leave management, where you can request a vacation within seconds. We offer a 7-day free trial, so feel free to take it for a spin.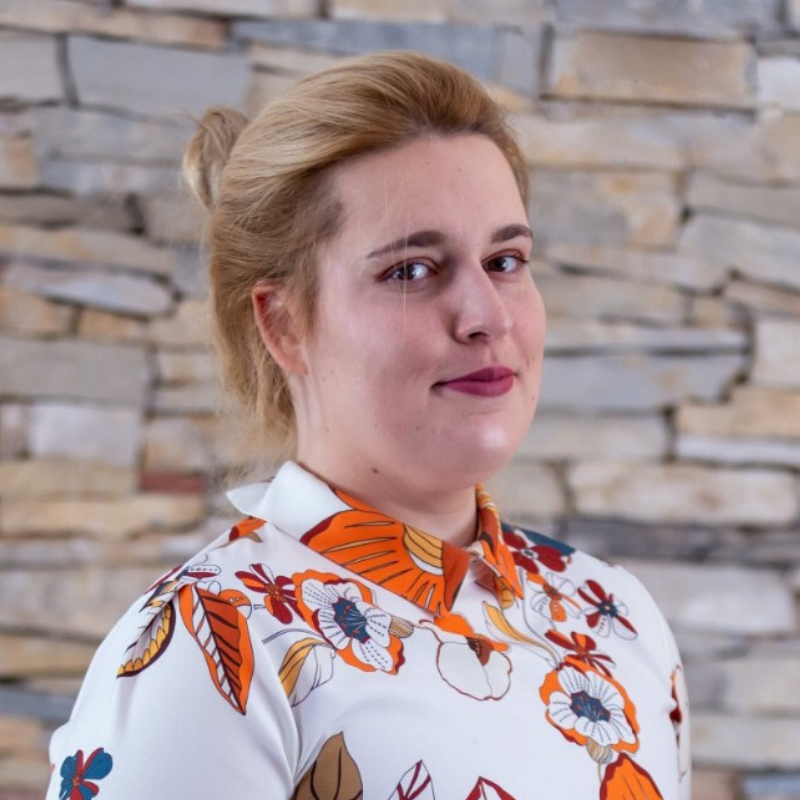 A cat enthusiast and a cupcake maniac, Ana is a freelance Content Writer passionate about HR, productivity, and team management topics. When she's not at her keyboard, you can find Ana in the kitchen, trying to make delicious cookies.