Motivate Employees with these Novel Apps
Reading Time:
4
minutes
An increasing number of people work from home and it seems very unlikely that the trend will go away, even after the pandemic (assuming, of course, that there will be an after-pandemic!). But the practicalities of remote work also raise unsuspected challenges, at least to some. Sure, we save time and money on commuting, avoiding traffic, and getting ready in the morning. But suddenly, we don't interact and socialize as much anymore, and we find ourselves physically alone in the workplace.
To self-starters and highly disciplined and autonomous individuals, such a change in daily life seems ideal, but to others, the lack of motivation becomes a difficult reality. Motivation is very important, especially now. But what can we do to motivate employees? We have discussed tips and tricks on how to boost employee motivation in the past. But in order to put words into action, let's look at some of the recent and useful tools available.
Amongst the top employee engagement software that has been around for a few years now, what 7Geese has to offer still remains fresh and relevant in terms of functionality and usability, with multiple features all geared towards effective people management. The platform best fits bigger organizations to motivate employees and inspire high performance, even in remote work environments. It first helps managers determine goals by setting objectives and key results (OKRs) from respective departments and teams of the organization. Doing so enables more transparency and clarity over departmental and individual expectations.
The platform has all the mechanisms to support management and ultimately, employees for continuous performance, employee recognition and engagement, manager development, results and accountability, and organizational adaptability. Features include templates of and 1-on-1 meetings, feedback, reviews and surveys with rich context and conversations history, career management and growth, public recognition, employee analytics, and career tracking.
This self-improvement web app asks to "gamify your life". Gamification being the buzzword that it is, the idea here is to help you get motivated in creating and maintaining productive habits to achieve your goals, whatever they may be, by way of a game, i.e., with treats. Apply those for work, school, health and fitness, personal projects, anything! Use it as a phone app or via the web, set your habits, daily goals and to-do list, and level up as you go! Earn rewards (from the game or customize them) and unlock game features and quests as you check off more and more tasks.
Part of motivating employees is making them feel appreciated. Build team morale with group cards. Start by creating a Kudocard by choosing a team member. A Kudocard is basically a virtual board or wall in which team members can get really creative adding special content to celebrate one another. Celebrations extend to promotions, birthdays, work anniversaries, retirement, get well soon, Holiday invites, and the list goes on. Fill the Kudocard with memorable pictures, funny polaroids, inside jokes, heartfelt wishes, praises, GIFs, and videos (embedded). When ready, deliver it online, display it as a slideshow, have it printed out, or make a collage!
If you need a little booster, something to get inspired, self-affirmations to pick yourself up, beautiful visuals to spark some creativity, quotes to bring fresh perspectives, or mantras to keep calm in the midst of chaos, this phone app helps bring positivity into your daily life. Available free on Android and Apple, wake up and start the day off in a great mood and mindset with powerful words from different themes that affect your life, be it about friendship, stress relief, mental health, self-confidence, and, of course, motivation.
Motivate employees to reinforce great work using Nectar, a novel app best suitable for big-size organizations. The employee recognition and rewards program is flexible, easy and fun to use and navigate, and the process of recognizing and rewarding coworkers is effortless and quick. The impressive collection of rewards for employees covers over a hundred personalized digital gift cards to choose from, like top brands such as Amazon, Visa, Walmart, Nike, and categories like restaurants, hotels, and travel, but also offers organizations to make their own inventory of branded merchandise. The results within the team culture speak for themselves: the solution has helped put teams in better spirits, boosting morale and elevating collaboration and productivity standards. Nectar is rated 4.8 stars on Capterra for a reason!
Having trouble sticking with routine exercises? Haven't we all? Optimity is a proactive corporate wellness app that provides incentives to keep you going. As we know, being active makes you happier, more engaged, and more productive. Build healthy habits by setting little routines in your schedule. They could be very realistic and unintimidating, like five minutes of a daily walk. Invite your teammates to join in and create a community, mostly to encourage one another, hold you accountable, compare your progress and make a fun competition out of the engaging experience. Connect the app to your devices and wearables to keep track of your progress at all times. Finally, feel good about your efforts! Earn reward points and redeem them!
What better way to motivate employees than having an all-in-one solution to manage everything HR-related, "from hire to retire"? The software does the heavy lifting with its many features such as time tracking and attendance, recruitment and applicant tracking system (ATS), background checks, forms and e-signatures, benefits management, onboarding process, payroll, scheduler, performance dashboards, SMART goals (specific, measurable, achievable, relevant and time-based), surveys, calendars, training, and more. User-friendly interface and customizable for small and medium businesses, managers get to easily generate quick and reliable reports and have access to employee statistics at a glance.
Engagedly is a performance review software. It continuously tracks employee engagement with performance reviews, skills, and competency assessments, OKRs, frequent and ongoing check-ins, real-time feedback, 360 multi-raters, and analytics. It has built-in gamification to encourage team-building behavior such as praising, collaboration, learning, and initiation to reinforce the values and mission of the organization and internal team culture.
How can you really know how coworkers are doing when working remotely? How can you accurately tell when teams are scattered across various time zones and physically far away? "Reading the temperature" just got easier with Winningtemp. The social recognition platform has some interesting statistics about adopting it to motivate employees. Among users from medium and big organizations, they have noticed a 21% increase in job satisfaction, a 26% decrease in stress levels, and a 30% reduction in employee turnover.
The reason is that the platform supports well-being and productivity using AI technology to measure real-time performance and anticipate trending conditions which managers can rely on to intervene and proactively change course when needed. Equipped with intuitive tools to support the entire employee lifecycle, employee engagement can be observed with clear visualizations from gathered data. Such powerful insights allow for open channels of communication and ongoing improvements in the workplace like learning opportunities and quality training, adaptable management, and transparency.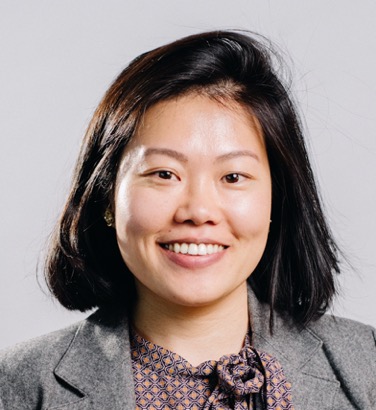 Shirley is a Vacation Tracker occasional contributor. She's held a few positions in communications, marketing and copywriting. When she's not at her laptop, you can find her daydreaming about her laptop and chasing the sun while people watching.