Best Places to Visit in September 2019
Reading Time:
5
minutes
Who would have thought it's so hard to sit still and focus on your job when all you can think about is when will you go on your next vacation? If you're in that mindset where even the smallest task seems impossible to do, we have news for you: you're heading for burnout. Find out what are the best places to visit in September 2019, book your tickets and get ready to enjoy your next vacation.
1. Dubrovnik, Croatia
Temperature: 26°C high; 19°C low
Season: Autumn.
Best for: Couples.
Top attraction: Kolocep.
If you're a Game of Thrones fan Croatia is the right place to be at any time of the year. However, what makes it the perfect travel destination for September 2019 are summer temperatures that stretch out far beyond expected and fairly less crowded beaches. By September, most tourists are gone and you'll have the privilege to enjoy them by yourself. Dubrovnik is amazing, and while there, you shouldn't miss visiting fort Lovrijenac – a medieval fortress built 10 centuries ago.
One more to-go destination while visiting Croatia is Kolocep. Kolocep is Dubrovnik's neighboring island with around 160 people living on it. Less than half an hour away from Dubrovnik, this island has more than 250 sunny days per year and beautiful turquoise water around.
2. Pompeii, Italy
Temperature: 27 °C high; 18°C low
Season: Autumn.
Best for History lovers, avid travelers
Top attraction: Pompeii archaeological city.
Close to Naples, lies Pompeii a sizable town holding one of the most historically well-known archaeological sites. Usually, people visiting Pompeii take one day to Mount Vesuvius and see the famous volcano. This destination is for all people enjoying history and learning. By visiting Pompeii, you'll be able to travel back in time and walk by preserved city streets, which is by far the best way to view Pompeii. Well organized with a clear street plan, Pompeii will take you only 2 to 3 hours to visit. You can even have a multiple-location tour and visit Naples and Rome while in Italy if you love to be on the move.
3. Tokyo, Japan
Temperature: 27°C high; 20°C low
Season: Autumn
Best for: Urban explorers, foodie lovers
Top attraction: Manja street
Tokyo is, without a doubt, a must-see destination for September 2019! Mostly known for its urban and futuristic look, Tokyo's rich history offers something for everyone. We would recommend visiting the Yanaka area for the ones who want to feel real Tokyo and explore how locals live. Foodie lovers won't be disappointed by visiting Tokyo. Especially if they take a tour down "Manja Street" in Tsukishima area, filled with numerous restaurants serving famous Manja dish.
4. Munich, Germany
Temperature: 19 °C high; 10°C low
Season: Autumn
Best for: Couples with kids
Top attraction: Englischer Garten
Clean, neat, and simply beautiful, this German city will amaze every traveler in search of a more passive and relaxed vacation. Picturesque buildings with a beautifully decorated town square will keep you occupied while you're slowly walking down the beautiful streets of Munich. Englischer Garten is impossible to miss while visiting Munich. Built three centuries ago, this park amazes us with its size: it begins on the left bank of the Isar and behind the Resident in the north. Vast in size, this park is bigger than New York's Central Park.
5. Sicily, Italy
Temperature: 26°C high; 19°C low
Season: Autumn
Best for: Couples with kids
Top attraction: Cefalu
The "toe" of Italy's boot and the largest Mediterranean island, Sicily is among the top vacation destinations for September 2019. Rich in history, this Italian island will offer you food for both mind and body. Valley of the Temples, Doric-style Greek temples, and the Byzantine mosaics at the Cappella Palatina are guaranteed to amaze you with their ancient beauty. If you're planning on visiting Sicily, you shouldn't miss Cefalu, a picturesque fishing town with beautiful sandy beaches and medieval streets.
5. Aruba
Temperature: 33°C high; 27°C low
Season: Autumn
Best for: Everyone
Top attraction: Arikok National Park
We think Aruba is the perfect destination to visit in September 2019, especially if you crave a vacation. Besides offering long and beautiful beaches, Aruba offers plenty of activities worth exploring during your stay. Prepare for days full of scuba diving, exploring the natural wonders of Arikok National Park, or visiting ostrich farms. Additionally, if you're ready to put your lucky fingers to the test you'll be happy to hear there's a whole street of flashy Palm Beach casinos at your disposal.
Are you ready for your next travel?
You just have to send those leave requests! Luckily, Vacation Tracker made this task easy by enabling you to send leave request directly from Slack. What you have to do is just type /vacation into your Slack chat and after a small window opens, you'll just have to input vacation info and wait for the vacation's approval.
On the other side, managers have the opportunity to approve or deny vacation request within seconds and have a clear overview of their worker's presence or absence at any given moment. For organizations with multiple locations/teams, Vacation Tracker offers the possibility of setting more than one manager to approve vacation days!
Vacation Tracker is flexible and it will be perfectly suitable for many organizations: from small startups to big enterprises. Even though default settings are vacations and days off organizations can choose among nine different leave policies.
September 2019 will bring many positive surprises, we're sure of it. We have already one for you! To try out what Vacation Tracker has to offer, you don't have to spend a dime! Just sign up for a free 7-day trial and we will take it from there.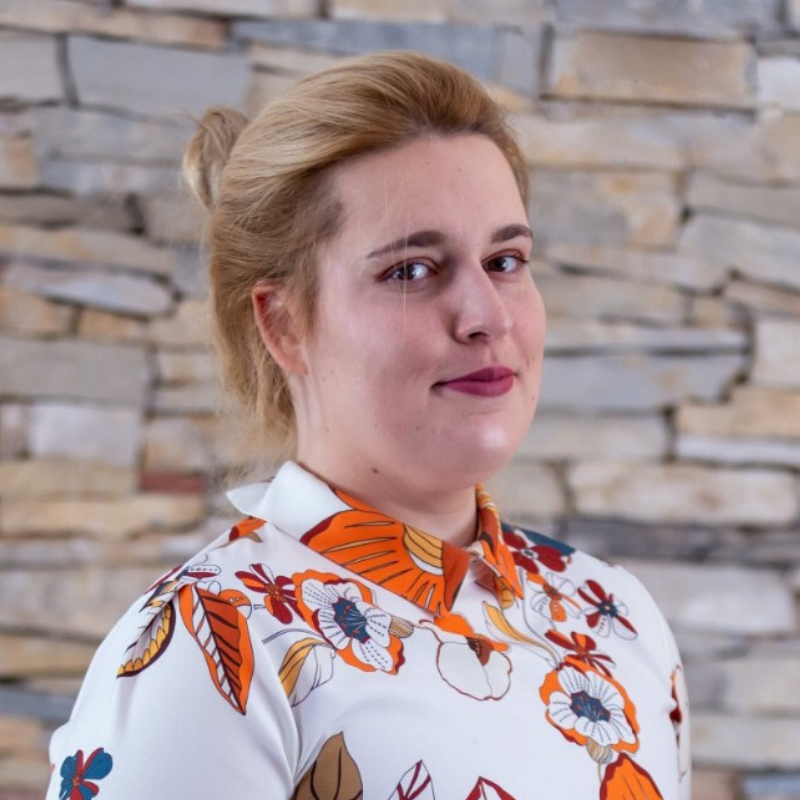 A cat enthusiast and a cupcake maniac, Ana is a freelance Content Writer passionate about HR, productivity, and team management topics. When she's not at her keyboard, you can find Ana in the kitchen, trying to make delicious cookies.