Planning A Last-Minute Vacation in Your Area
Reading Time:
3
minutes
Do you have the luxury to act impulsively? Do you sometimes catch yourself daydreaming about how cool it would be to ditch everything you are currently working on, leave for a few days, drive and drive, aimlessly, consequence-free? If so, it is a nice daydream, but a last-minute vacation is actually doable. And if you have to stay near, find here some tips for planning a last-minute vacation.
Explore your city
Embrace becoming a tourist in your own city! Make the best out of it! When planning a last-minute vacation, start things off with a simple Google map view of the vicinity of your home, and look at things that pop up around neighboring areas. Are there parks nearby that you've never heard of? Or hidden gems like a church, a forest, an architectural treasure, or a heritage site that have escaped you? How about venturing off to follow intriguing urban legends, abandoned manors, new restaurants, or conceptual activities you've heard people talk about but never got to experience? Like a Halloween tour, or escape rooms, or apple picking?
Look at reviews
Before making any final decisions on your last-minute vacation plans, it wouldn't hurt to have a quick look at what people have said about their own experiences. Look at the most recent reviews from common sources on services, products, or user experiences like Google, Yelp, Tripadvisor, etc. to make sure you rule out any unpleasant, disappointing, or unforeseen surprises.
Explore online options
If you'd rather be on the safe side, plan online activities. Virtual events, workshops, and forums are constantly being organized. Virtual sites such as Eventbrite, Facebook events near you, Twitch, Meetup, LinkedIn, your local libraries, community groups, museums and universities have calendars filled with workshops, conferences, virtual tours, and activities for all kinds of people from age 0 to 99. We have provided staycation ideas on our Vacation Tracker blog before. Of course, online options also include video games…
Make a few phone calls
Inquiring for more information over the phone could spare you a lot of trouble. Planning a last-minute vacation, especially during a worldwide pandemic, also means many last-minute changes can happen as new measures are being introduced. If this is the case, the official websites of venues and activities you had in mind are not necessarily as frequently updated. It is better to make sure by talking to someone you have wiggle room to readjust your vacation plans.
Try something new
Planning a last-minute vacation is the perfect opportunity to try something you've always wanted to try but have given hundreds of reasons not to in the past. Fish out your dusty bucket list, pick one item at random, and commit to doing it! There is no better time to try than right now. What's on your bucket list? Visit all the Wonders of the world? Alps skiing? Have a spiritual journey? Learn a new language? Hiking in a national park? Flying on a zip line? Ok, so maybe they are not realistic. But trying something new doesn't have to be extreme or big or scary or expensive. Anything would do! A new dish, a new hobby, a new skill, a new restaurant, a new haircut, a new gig, a new ice cream flavor, learning a new game or song or instrument, a new volunteering activity, try making a new friend, have a new pet, a new creative project, visiting a new store, even a new hat.
Be social
We've all been doing our part to stay socially safe, but surely there must be people you'd like to catch up with. Actively seek them for a video chat. Family members, lifelong friends, acquaintances, even coworkers, and virtual friends from your network and social media. Or, if you decide to wander around your area, strike up a friendly conversation with your neighbors, local farmers and retailers, Airbnb hosts, and community centers. Wearing a mask of course, and staying physically distant.
Visit your local airport
Technically, if you want to hop on a plane, it is likely located in your area! And, googling from your phone is still technically in your area! Browse online for last-minute deals and short getaways for some inspiration. Who knows! Your local airlines might offer interesting suggestions you've never considered before at affordable prices. The location doesn't have to be far away or exotic. Neighboring cities or countries could do just the trick for a bit of out-of-the-ordinary fun and a change of scenery to break your routine and recharge. However, don't forget to consult your country's travel directives and prepare accordingly.
Pack it up
Have a checklist to make sure you bring everything you need on your last-minute time-off. To help you make the checklist, mentally play out all your vacation in detailed chronological order.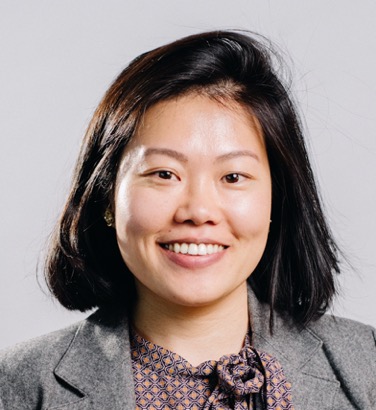 Shirley is a Vacation Tracker occasional contributor. She's held a few positions in communications, marketing and copywriting. When she's not at her laptop, you can find her daydreaming about her laptop and chasing the sun while people watching.