Best Countries for Solo Travelers
Reading Time:
5
minutes
There are numerous reasons why traveling solo is good for you. You're learning how to be self-dependable, you're working on your self-confidence, and you have a fantastic opportunity to get to know yourself better. On top of that, traveling solo relieves you of the stress of combining everyone's schedule and making all kinds of compromises with your traveling buddy. In fact, we would recommend traveling solo at least once a year!
That's why we decided to write an article about the best countries for solo travelers. But before we share our knowledge with you, we want to look into traveling habits around the globe. Are you ready? Let's go!
Here's solo travelers statistics 101
When it comes to solo traveling, women do it rather than men. And that's not a recent trend! Statistics from over a decade ago shows that women are up to 72 percent more up for solo traveling than man! And as the main reason for traveling solo, people indicate escaping from everyday routine. And even in 2019. Solo travel will stay the preferred way of traveling – many people felt pressured by social media and the rushed culture we're living in and see solo traveling as a way to escape and recuperate.
So, now that we know this, we wonder: what are the best countries for solo travelers?
New York, New York
"Concrete jungle where dreams are made of, there's nothin' you can't do" as Jay Z and Alicia Keys would say. There's no way you can feel lonely in New York, even if you decide to go visit it alone. But beware; this city may be a bit overwhelming just because it offers a lot of choices so it might feel like a whole lot to take in.
If you're traveling solo, and you have a limited amount of time to visit it, we recommend going to the top of Rockefeller Centre as opposed to the Empire state building because you can actually see it from it. And if you decided to visit New York during Christmas, then you'll be amazed by Rockefeller Centre's Christmas tree.
One more fantastic thing to do while in New York is cycling around Central Park. And we're sure you'll recognize some spots from famous movies like Home Alone (yes we still love this movie). And be sure not to miss walking over the Brooklyn Bridge! The bucket list type of thing, walking across the Brooklyn Bridge will give you such a memorable, uplifting experience.
Reykjavik, Iceland
If you are a woman, and a solo traveler, then Reykjavik in Iceland is an excellent place to visit! We love it because it's safe; as a matter of fact, it took first place on the Global Peace Index, and because of its cultural and historical landmarks. We can say that Reykjavik is laid-back, touristic and it will offer you plenty of photos you can put on Instagram later on.
While there, don't forget to visit Árbæjarsafn, an open-air museum that presents us with Nordic customs, work, and home life. It was built during the sixties, on an abandoned farm to preserve the nation's history among the numerous construction sites. But what we admire most about Iceland is the beauty of Viðey Island you can visit by bike.
And if you're a savvy history type of person, then we're sure to recommend visiting the Saga Museum. Wax figures we can see there depict everyday life in Iceland as well as hardships such as earthquakes and volcano eruptions.
Amsterdam, Netherlands
If you're up for visiting a vibrant, friendly, and, what's most important, safe European city then we have good news for you: Amsterdam is waiting! Known by many as the "Venice of the North", Amsterdam offers plenty to see – from beautiful canals to fantastic museums and impressive architecture. This cyclist-friendly city will amaze you with its charming neighborhoods such as Jordaan is. Be sure to visit many art galleries, museums, and antique shops while there because Amsterdam has plenty to offer.
Chiang Mai, Thailand
It's not for everybody, we agree. But if you're into Asian culture and up for solo traveling, then Chiang Mai may be the next top destination for you. It's one of the most picturesque places in Thailand with its green scenery and quiet spirit. Known to many as the "rose of the north" this city is a treasure of culture and history, rich in Buddhist temples and fantastic cuisine.
Bali, Indonesia
If you're looking for an affordable destination along the seaside we got you! Bali is known for its inexpensive accommodations and beautiful beaches. What's more, many people decide to go to Bali alone because they know they will not be alone there really. It's so easy to meet new people given its relaxed backpacking culture.
Rajasthan, India
India has it all, but might be overwhelming when you're about to visit it for the first time. That's why we recommend Rajasthan as a fantastic introduction to India. Known as the "Land of Kings" Rajasthan is full of historical sites that are just breathtaking. What's more, traveling to other major cities of Jaisalmer, Jodhpur, Jaipur, and Udaipur is super easy so you can change your scenery quite easily.
Palawan, Philippines
There's one destination all solo travelers shouldn't miss. And it's called Palawan, Philippines. Palawan in the Philippines is one among many fantastic solo traveler destinations. Be welcomed into a majestic tropical hub full of natural wonders such as its towering limestone cliffs, underground rivers, and Coron Island.
Kenya
Are you up for some safari? Then Kenya is the right place to be, even if you've decided to travel alone. It's known for its diverse ecosystem which can be seen in a group tour. And there's more! By visiting Kenya, you'll be able to see elephants, rhinos, buffalos, lions, and leopards in one take! Easy to find accommodation, this country's nightlife will amaze you!
Ireland
Known for welcoming tourists open-handed, Ireland will amaze you with its beautiful landscapes and crowded pubs. Be sure to visit The Dingle Peninsula National Geographic once called "the most beautiful place on earth". Nature lovers will have plenty to see in Ireland. If you're one of them, don't miss visiting Killarney National Park, the first national park established in Ireland which blows us away with its diverse ecology and mountain peaks.
Jordan
If you're dying to see the Middle East, then Jordan is the perfect destination to be introduced to it. Jordan people are quite friendly, so don't be surprised if someone offers you tea or a meal while on travels. And while in Jordan, don't lose the opportunity to visit Petra, a well-known stone city that will take your breath away.
Sri Lanka
… is the perfect destination for solo travelers. Some people can't get enough of the Buddhist spirit, and neither can we! That's why this Buddhist country is on top of our solo traveler's destinations! This island country is the home of tea plantations, ancient cities, and deep forests hidden behind sacred mountains. And there's more! Their sand beaches will be perfect for all of you who need a piece of mind to recuperate.
Copenhagen, Denmark
We can say with confidence that Copenhagen, Denmark is one of the most beautiful cities in the world! Its peaceful tempo and stunning architecture will make you fall in love with this city forever. And don't be surprised if you come back to see every now and then.
We even recommend you to visit it during the weekend, because its laid back tempo makes you feel well rested after only two days in it. It's cycle friendly, and you can go everywhere just by riding a bike. On top of that, its fantastic museums, nightlife, and excellent cafes will blow you away.
Greece
Home to ancient civilization, Greece is always the right choice when it comes to traveling. We can recommend visiting Greek islands too, that, even touristy, offer the possibility of finding a secluded space. Be sure to try out Greek cuisine, listen to authentic Greek music, and bring home some olive oil and feta cheese.
And that's all when it comes to the best countries for solo travelers
We gave you plenty of choices to choose from, and we have covered various parts of the world. We do think solo traveling can benefit you in many ways and be sure to take some alone time every once in a while.
If you're one of those travelers who love being active while on vacation, consider indulging in some awesome activities such as scuba diving, paragliding, or sailing while on your solo trip. These will definitely leave you with some unforgettable memories.
You know your preferences, and we're sure you'll find something on our list which will be your cup of tea.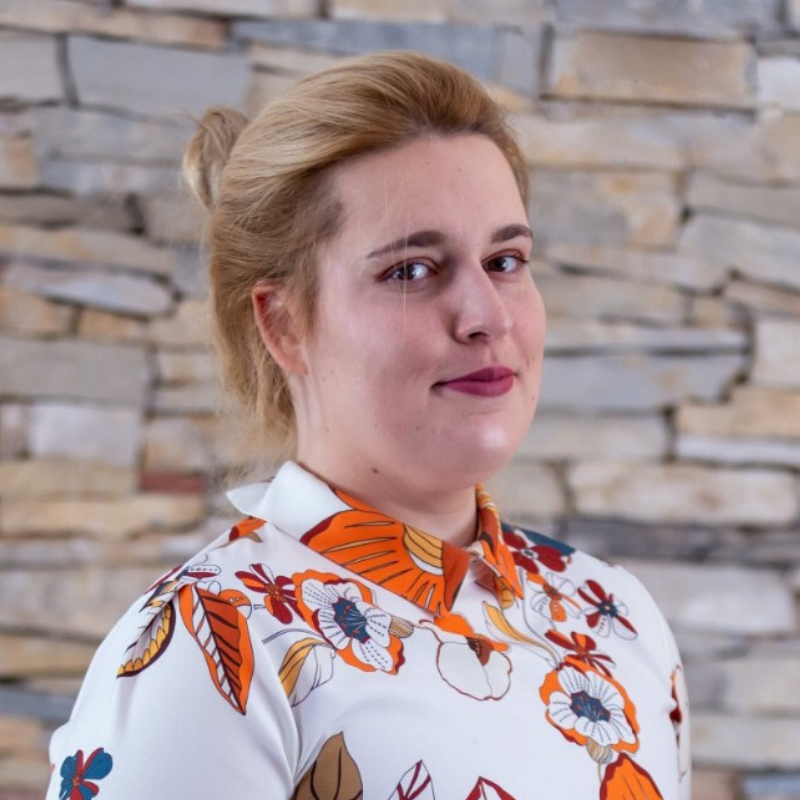 A cat enthusiast and a cupcake maniac, Ana is a freelance Content Writer passionate about HR, productivity, and team management topics. When she's not at her keyboard, you can find Ana in the kitchen, trying to make delicious cookies.