Task Management Software Tools That Just Work
Reading Time:
4
minutes
Working smarter. That's what it all comes down to. Designed to organize work and collaboration, task management software tools exist to help you and your team work smarter. They share common goals in helping you essentially organize your work for better productivity, collaboration, and communication. This article focuses on some of the task management software tools out there that just work. Pick any of these options below; you can't go wrong. After that, it's only a matter of personal preference.
Selection based on Capterra reviews.
An editor's choice from iOS App Store and 4.7 stars on Google Play Store, here's what to expect from this online task management tool: easy to use, tailored, Kanban, collaborative, web-based, and mobile (according to their website). Spend less time task managing and spend more time on your actual tasks. MeisterTask has a predefined workflow or you can create your own to fit your specific needs. They've even thought of making it easy to switch from another task management tool if this applies to your situation. Other powerful features to automate your workflow include task relationships, recurring tasks, multiple checklists, time tracking, and custom fields for your multiple projects. It integrates with other popular apps such as Slack, Microsoft Teams, Office 365, G Suite, Zendesk, GitHub, and Harvest.
Creative professionals choose this online task management software for a clear overview of what's on your work from beginning to end. Equipped with a great dashboard and packed with many powerful features, this is the workspace you need to deliver great work on time and on budget.
Some even use it to manage their personal life! Here's a list of what's in store for their users: use it to plan and organize various projects; use it with their easy keyboard navigation feature; create tasks with descriptions, due dates, priorities, task dependencies, recent changes, and reminders; set recurring tasks and task and project templates; access all your activities and time logs; view your edits and rearranging items; consult your work in multiple views; export your timeline; share and custom your calendar; generate reports on tasks, invoices, time tracking, and workload; have a dialogue, convert your discussion into a task, attach files to a task, hide discussion from clients, invite external collaborators and teams, insert notes, add client contacts; use your email and inbox, track your time, manage your invoice, payments, discounts, budget, expenses, and payment status; and access it on your mobile.
Unleash the power of cards with this task management software. Favro deals with cards. Each card gathers everything you need about a specific task – people assigned, timeline, plans, conversations, iterations. This way, the whole team is on the same page. Visually, you can design your workspace with multifunctional boards, customizable dashboards, and upcoming tasks. Switch task views between timeline, Kanban, and sheet for more flexibility. Boards and cards can be found in more than one place as the software is designed to handle complex projects. No matter where they are, you don't lose track of them since the interface allows for a view of your work from different angles: the big picture, the tiny details, the relationships, and task dependencies between different projects and teams. They offer many more features such as tags, scrum, burndowns, card colors, and cycle time worth discovering.
Many users praise their easy-to-use, intuitive user interface and great customer service. Big companies like Google and Nike have adopted it to save precious time. We all know how easy it is to get buried in the mundane and repetitiveness. This productivity platform features templates of recurring tasks to set up only once for future projects. It also has a simple color-coded system to prioritize your tasks, and customize reminders and notifications to configure how you want. ClickUp also lets you enjoy multiple views very useful to keep an eye on your workload and workflow: Kanban board view, list view, box view, calendar view, and 'me' mode, which isolates the tasks that only concern you.
Another commonly used task management software tool, Monday.com, is also designed to help you stay on top of things on a daily basis. The platform lets you streamline operations namely by automating repetitive tasks and processes. Communicate and collaborate anytime and anywhere remotely. Monday.com accommodates various teams and remote teams of different industries such as IT, sales, HR, marketing, project management, media, and more. It acts as a hub that enables centralizing all your data, files, and integrations into a single space, so you can organize workflows from start to finish and never miss a deadline. It's flexible in that any team member to see the big picture and the detailed task, share files, grant guest permissions, and switch between desktop and mobile apps.
It is easy to understand the popularity of this task management software tool: it simply works. Asana assists you to get things done efficiently with better planning and structure. More than a to-do list, it helps you prioritize your tasks, manage your time and meet your deadlines while keeping track of your projects and improving collaborative efforts. Map out all the details of your workload and visualize at a glance all your tasks in one place with different view options: as a list, on a board, in a calendar, or on a timeline. Create, manage, track and customize projects, tasks, subtasks, milestones, forms, attachments, approvals, reports, and due dates. Keep communication open to allow for direct feedback, conversation, and status update notifications. Asana's award-winning design also works great on mobile devices.
Creative teams, modern businesses, and agencies may rejoice over this task management software tool. Get the support you need to deliver great work faster. The platform not only gives you the ability to plan, manage, and measure your work based on real-time data, it does so safely. In addition, this tool also allows for time management and resource allocation. Easy to use, it lets you visualize a project in its entirety, streamline back-office processes, define your KPIs and aligns projects to your overall goals and strategies at the organization level for better execution and outcomes. Workfront best supports teams working in IT, agencies, marketing, product development, and professional services.
Spending less time in email while getting clearer and faster information on team updates and task status, how does that sound? Possible! Improve communication and productivity with Wrike. Start by creating a task to assign, discuss and share files in real-time. Prioritize by adding due dates. Then minimize time spend on admin tasks and emails by automating recurring processes. The Gantt chart makes it easy to visualize work progress and is a simple matter of drag and drop. Bring all your tasks to the Wrike workspace – spreadsheets, emails, files, tasks and notes, and it also lets you connect with over 400 apps and tools, so you get to focus on what you do best.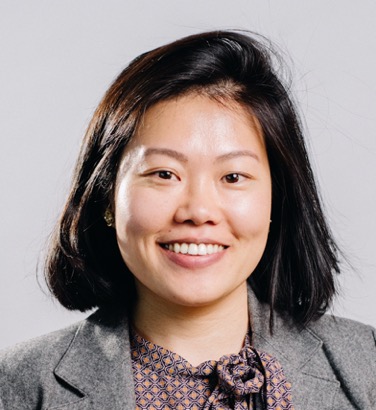 Shirley is a Vacation Tracker occasional contributor. She's held a few positions in communications, marketing and copywriting. When she's not at her laptop, you can find her daydreaming about her laptop and chasing the sun while people watching.