To Google or not to Google? G Suite benefits for your business
Reading Time:
4
minutes
Modern workspace uses a wide variety of different SaaS products to keep their business running smoothly. One of the most praised SaaS tools in the market is definitely G Suite. And there are plenty of reasons why that is the case.
With that being said, we'll try to see what G Suite benefits are, and show you how you can use it to scale your business.
What is G Suite?
G Suite is a SaaS tool developed by Google that groups a wide variety of tools companies, nonprofit organizations, and educational institutions use to collaborate, enhance productivity, and manage their business needs.
G Suite ≠ Free Google apps
Many people think that the G Suite is the same as the free Google apps we use daily. However, some key features G Suite has, make a significant difference, especially for business users.
Even though most Google products are free for everyone, paying users have some enterprise-level features, such as shared calendars, unlimited cloud storage, advanced admin controls as well as e-data migration tools. Furthermore, G Suite comes with mobile device management, which is a great perk to have. Lastly, G Suite offers custom email addresses for your domain, making your business email look more professional and uniform.
Now, when we explained this, we can discuss in detail what the G suite benefits are.
Professional-looking email

.
With a G Suite subscription, you won't have to use the plain-looking email address for your business. Instead, you can use your company's name, or organization, making your company look more professional.
One of the most significant G suite benefits is the unlimited storage space; you can use it to keep your data and information. Unlike free Google accounts that come with limited storage space, upgrading your account to G Suite will allow you to store everything you need without stressing about storage space.
Improved team collaboration

.
Upgrading your team to G Suite allows your team to work on the same documents simultaneously. All changes are shown in real time and saved in the cloud directly. Furthermore, the app allows users to give different roles and editing capabilities that improve collaboration on projects.
Lastly, the built-in chat system comes in handy since you and your team can use it to share ideas and come to solutions faster.
Tools that come in with G suite are unparalleled and here are some of them we couldn't imagine our workday without:
Google Calendar. Here at Vacation Tracker days can become quite hectic. As a SaaS company, we have to solve plenty of things on the go, but one thing is sure – Google Calendar makes even the busiest days easier. We rely on it to schedule calls with the team and clients, and set due dates and reminders for important projects. We can easily say that one of the greatest G Suite benefits is the ability to create multiple calendars anybody from the company can access and quickly get insights into everyone's schedule and organize team meetings without too much fuss.
Google Docs and Sheets

. Google Docs and Sheets are Google's answer to Microsoft Word and Excel, so you won't have any problems navigating them if you worked in Microsoft before. One of the most useful G Suite benefits is the fact you can create various documents and spreadsheets and share them with your teammates who can contribute on their end, making collaboration much easier, and increasing productivity as well.
Google Keep

. If you were looking for the Evernote alternative, you'd be glad to hear that Google Keep does the same job. You can use Google Keep to create to-do lists, notes, and set reminders, but also keep FAQs in one place.
Google Forms

. Polls, forms, and questionnaires – we love them and frequently use them for collecting feedback from our customers and team members on various topics. Overall, they are probably the most efficient and least time-consuming way of gathering information.
Google Slides

. Google Slides are a more up-to-date form of beloved PowerPoint. And just is the case with other Google products; you can use them for real-time collaboration with the team.
Mobile Management

: If you're worried about an employee's device getting stolen, don't. That is what mobile management is for. Easily enable this as an admin and remotely wipe G Suite data from devices if needed.
One of the biggest benefits of G Suite is the fact that it's built on top of the Google Cloud Platform, which offers maximum security for its users. As they say it themselves, they are led by a "security-first mindset".
Some of the ways G Suite protects your data include the G Suite Admin option where office administrators control how data is protected, track mobile devices, and disallow employees to enable apps that might be harmful. Furthermore, G Suite offers email encryption in transit, but it also has a data retention feature that allows users to retain, archive, search, and export their data.
Lastly, having a cloud-based tool increases your information's safety since you don't have to store important information on your device and fear it will be lost if your laptop breaks.
One of the most significant benefits of G Suite for business hides in the fact that a vast majority of people used Google products at some point in their life, meaning they won't have trouble finding their way through it. It also saves time on the onboarding process, since employees use minimum time to train new hires.
The final verdict
You won't regret it if you choose G Suite for your workplace. Even though it might not be the cheapest option in the market, the ease of use, and compatibility with other tools, and the vast array of tools that come with this software make up for this small nuance.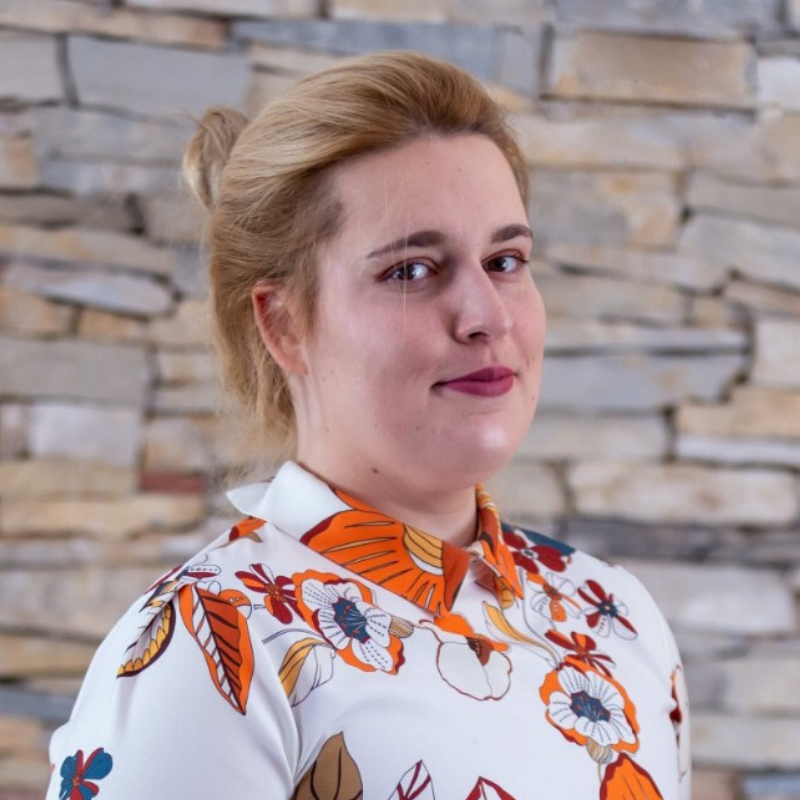 A cat enthusiast and a cupcake maniac, Ana is a freelance Content Writer passionate about HR, productivity, and team management topics. When she's not at her keyboard, you can find Ana in the kitchen, trying to make delicious cookies.