Top 10 Apps For Startups
Reading Time:
4
minutes
Startups should use everything at their disposal to make things easier. Here are 10 apps for startups that want to make the most of every workday!
Any.do
Starting a new business means juggling with gazillion tons of things all at once, with another zillion we haven't anticipated. In order not to go crazy and forget anything, this app for start-ups Any.do supports teams in organizing workloads, projects, and schedules. The software deals with handling to-do lists, tasks lists, tasks assignments and management, recurring tasks, kanban boards, calendars, reminders, and geolocation tagging. It really is your personal planner, life organizer, and assistant.
For more info: visit the Any.do website.
Microsoft Outlook Calendar
The Outlook Calendar is an absolute must of all apps for start-ups. The app syncs to anything you work with, like your calendar, email, notes, tasks, contact lists, other work-related apps, etc. It is accessible with your phones (iOS and Android), from the web, on your desktop, or on a Mac. Another very practical feature is the possibility of sharing your calendar with teammates for easy communication and planning. The best part? It's free.
For more info: visit the Microsoft Outlook Calendar website.
RescueTime
Do you often feel overwhelmed by busyness yet have no idea where your time went? Welcome this personal time tracker app into your life! Gain powerful knowledge of exactly how you spend your time and adjust your schedule accordingly to make better use of your precious time.
For more info: visit the RescueTime website.
GoCo
The HR management platform offer solutions for managing hiring and onboarding, paperwork and signatures, benefits and payroll, time tracking, and paid time off (PTO). Customizing policies and automating HR workflows are streamlined into a super easy and effective process. The results? Improved workplace environment.
For more info: visit the GoCo website.
15Five
Let's face it, one year in startup life is an eternity. Things happen fast, and annual reviews no longer fit the current state of fast-paced changes. Managers, employees, and clients need feedback now. 15Five lets you do just that. The continuous performance management software assists with employee engagement and development, recognition and leadership, but also team cohesion and culture. Features to help startups manage a happy staff for happy growth include Check-ins, 1-on-1s, Objectives, High Fives, weekly Pulse Check, Best-Self performance review, dashboards and reports, Full Potential Index, Request real-time Feedback, Career Vision, and Mobile apps.
For more info: visit the 15Five website.
Google Drive
Working on dozens of projects, client proposals, sales pitches, and presentations? Have no idea where you saved them? Who worked on it? What the latest version of a file was? In what format? Worried that you don't have enough storage? That your files may be too large? Or have been deleted? The easy peasy answer to solve all this is Google Drive. The cloud-based storage securely saves everything and makes it easy to retrieve and access any file, collaborate on any file and share them. Files from the most commonly used format, like Microsoft Office, PDFs, CAD files, or images are easily converted to programs from G Suite. This way your teammates can edit faster anytime from anywhere.
For more info: visit the Google Drive website.
TicketTailor
The ticketing and event management platform is affordable and functions as a very effective way to promote new small businesses. Especially within the context of a pandemic, the tool assists startups with setting up online events, running businesses, gaining momentum and visibility, welcoming guests, checking people in, processing payments, and keeping track of data and analytics to evaluate the success of any of your events. The whole ticketing process is executed smoothly from start to finish. They've got a smashin' dashboard to manage everything, as well as neat mobile apps to handle any last details from a touch screen.
For more info: visit the TicketTailor website.
Microsoft Teams
Another powerful platform to make your hard work pay off is Microsoft Teams, a virtual workspace where teamwork and collaboration happen, remotely or not. Any project can be achieved through this platform. It fits organizations of any industry and size, including startups, especially when dealing with various partners, external guests, and clients. Combine Microsoft Teams with essential and classic tools like Word, Excel, Outlook, and PowerPoint, and you're all set to manage any challenge that comes your way.
For more info: visit the Microsoft Teams website.
Slack
Slack is the ultimate app of apps for start-ups. Simple, flexible, and versatile, it is revolutionizing the way we approach teamwork and communication. This is the actual virtual workspace where team members from anywhere around the globe communicate and collaborate with one another to get things done. Aiming to replace email-oriented work, everything gets rather organized through channels to have everything your team needs – chat, messaging, conversations, meetings, video calls, files, programs, tools, and more in one place. To amp up your productivity, bring other apps to the app. The hub continues to grow by increasing the number of available integrations. We have written before on Slack apps for startups.
For more info: visit the Slack website.
Vacation Tracker
Who needs complicated spreadsheets, heavy admin paperwork, outdated fax machines, and running after signatures for approvals? This simple tool for time-off management is here to save the day. Don't be fooled by its simplicity! The app might be super easy to set up and use but super powerful and effective as well! Whether you're planning for a well-deserved vacation or managing a coworker's leaves, from requesting to approving to reporting, Vacation Tracker has you covered.
A few easy clicks will let you request a leave, create leave types, leave policies and team member locations, approve or deny a leave request, sync calendar, set notifications, view leave history and remaining days, and generate team leave reports in no time. We know how each startup has its own uniqueness, which is why this app is highly customizable to fit your every time-off management need. Vacation Tracker is one of the top apps for start-ups you don't want to miss.
Try it out for free by signing up now!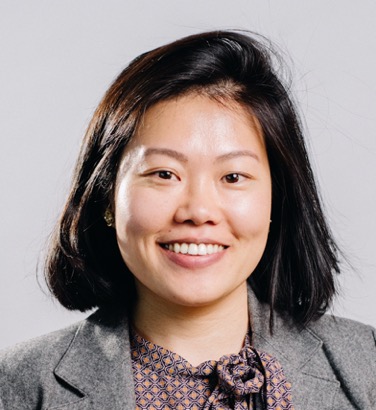 Shirley is a Vacation Tracker occasional contributor. She's held a few positions in communications, marketing and copywriting. When she's not at her laptop, you can find her daydreaming about her laptop and chasing the sun while people watching.