Top 20 Music Festivals in Europe 2019
Reading Time:
6
minutes
Hearing the music in your head? Typing on a keyboard in a beat of the most recent hit song? Are you unable to stay in one place? If you answered all these questions with a loud "YES" then you might just need to go to a concert. Or even better to attend some of the fantastic music festivals which will take place around Europe this year.
You are not a weirdo
… if you're over thirty and still want to have some fun at music festivals. Heck with it, music is here to bring us all closer together and removes any boundaries and limitations we might feel. And if anyone asks for further justification, going to music festivals is a MUST and we have scientific proof for it.
So, let's begin
Numerous studies have shown that music is good when it comes to relieving stress. It, also, makes us more productive and enables us to sleep better. It improves our concentration, makes us more focused, etc. There's not a single reason why you shouldn't listen to music for at least 30 minutes a day. Add on top of that dancing, and you have a BINGO! Dancing helps you stay more active, improves your physical state and makes you more agile and efficient. And you can have all this by attending music festivals. Not only they will give you the right amount of music for a whole month, but they will make you dance your feet off. You see, there's not a single reason why you shouldn't attend, at least one music festival this year. And because there's too much choice regarding this topic, we decided to give you a list of 20 must-attend music festivals this year in Europe.
First, on our music festivals list is Exit
The exit is among the award-winning music festivals in Europe, and it will take place between the 4th and 7th of July this year in Novi Sad, Serbia. The four days of total bliss will cover interpreters from every possible music genre. Rock, Techno, Electronic dance music, Heavy metal, Hip hop music, Reggae, Punk rock, Drum and bass… You name it, they have it.
The second, neighboring is Sziget
… this year will be held between the 7th and 14th of August, right in the time to recuperate from Exit, right? Besides having the opportunity to listen to amazing performers, Sziget is a fantastic city worth attention. Small in size, yet full of tourist attractions such as beautiful architecture and good food it will make you revisit it for the years to come.
Wireless Festival is our third choice for music festivals to attend this year
Never mind if it's in the EU or it's shaken by the future Brexit's consequences, London is ready to party like never before. From the 5th till the 7th of July be prepared for a complete musical delight. Known as UK's most famous urban music festival Wireless festival will keep you awake for three days straight.
Tomorrowland in Belgium is among the top picks this summer
And it lasts for 9 straight days! Since 2005, when it was held for the first time, it has become one of the most popular electronic music festivals in the world. It's scheduled for the 19th of July, and it will last until the 28th of the same month. If you're a fan of electronic music then it's about time to start planning your vacation.
Rock am Ring & Rock im Park
Rock am Ring & Rock Im Park is for all people who, besides hearing good music, love to eat some German sausages and drink quality beer. If you're a rock metal enthusiast then this festival scheduled for the beginning of June will undoubtedly rock your boat. Use the unique opportunity to listen to Slipknot, Marteria & Casper, Dropkick Murphys, Sabaton, Foals, and Die Antwoord in the same place.
Sixth festival on our list, Ultra Europe
… is for all those souls who are longing for Miami's irresistible spirit. You don't have to cross the ocean anymore to feel like you're in Miami. Ultra Europe is the worthy successor to the original UMF, and it's held in Croatia from 12th till 14th of July. Come and listen to the fantastic David Guetta, Marshmallo or Eric Prydz while sipping the cold mojito on the Croatian seaside.
Seventh heaven of music on our list is Roskilde
Roskilde takes its place in Denmark from 29th of June till 6th of July, and it's among the larger music festivals in Northern Europe. One more awesome thing about it is that it's organised by Roskilde Festival Charity Society which supports initiatives benefiting children and young people.
Mad Cool Festival took eight places on our list
And it's the perfect fit for the ones who want to listen to Robyn and The Cure at the same expense. Besides listening to good music and dancing whole night long, by attending the Mad Cool Festival, you'll be able to visit the beautiful city of Madrid during mid-July.
And for the ones with a slightly different taste in music, there is a Download festival.
Mid-June seems like the perfect time for music festivals, and it's tough to pick which one to attend. However, if you're a fan of bands like Slipknot, Tool and Whitesnake are then you must be in Derby, UK
Tenth place on our list took Lovebox festival
Last year was marked by Childish Gambino's song "This is America", and if you're still in a craze for this amazingly talented artist you know where you should be in July. Yes, it's London. Besides hosting Annie Mac, there will be as well Skepta and Wu-Thang Clan. Couldn't be any better, right?
Awakenings festival waits for the electro sound lovers
We can't give you enough reasons why you shouldn't visit Amsterdam. But for the fans of electronic music, we can provide one more reasons to go. Hosting music names like Nina Kraviz, Carl Cox and Jeff Mills is an excellent reason to be this June in Amsterdam.
Twelfth on the list is Hellfest Open Air
If you ask us, metal music is just too much. We will visit France another time. But if names like ZZ Top, Slayer, Kiss and Tool ring a bell maybe it's about time to book some plane tickets and go to Clisson France where one of the most amazing of the music festivals will be held.
Lucky number thirteen goes to Glastonbury Festival
One giant among music festivals takes place in Glastonbury, UK. Every year they are able to amaze us with some spectacular lineups and this year is far from different. Kayle Minogue and Stormzy are coming!
If you've said "next" for all suggestions so far, be prepared, because we've saved the best for the end.
Many people take pride in their choice of music, and we totally understand this. Music makes a significant part of our lives, and it does so much for our well-being. If your vacation days are limited, and you don't have the privilege to attend every music festival out there, then you should definitely be picky. So brace yourself, our top picks are sure to leave you speechless.
Reading & Leeds Festivals
August is the right month to bee in the UK. And if you're mad about Blossoms, Bastille and Foo Fighters then you must attend the Reading & Leeds Festival. It's one of the oldest music festivals in the world, and it's a gem among rock music festivals out there.
Main Square
Main Square takes its place at the beginning of July in Arras, France. The eclectic mix of rock and electro music makes it one of the music festivals impossible to top off.
Primavera Sound & NOS Primavera Sound
Portugal is a fantastic country, not only because they have good wine but because of the Primavera Sound & NOS Primavera Sound that takes its place in Porto at the beginning of June.
Les Vieilles Charrues is the lucky number seventeen
Besides giving us excellent food and wine, France is well known for its refined taste in music. That's why it's no wonder music festivals like Les Vieilles Charrues is are so popular. Brace your selves, David Guetta, Tears For Fears, and The Chainsmokers are coming.
Bilbao BBK Live
Bilbao, Spain will amaze you this July! Names like The Strokes, Thom Yorke, Rosalia and Suede are coming to make your wishes come true. Away from the city itself and nestled on the slopes of the Array Mountains this festival is will offer you an intimate atmosphere.
Lollapalooza Berlin
If you dread hot weather and summer, then Lollapalooza Festival in Berlin at the beginning of the September is the right fit for you. A genuinely diverse lineup will blow your mind and make you question your music taste.
The last but not least is NOS Alive
Portugal again, but it's fantastic enough to give it a try two times in a row. Famous for its innovative and ambitious lineups NOS Alive will bring you back from the dead!
Final words
Wow, this was long! But we did it for the actual music lovers. There is something for everyone, and we hope we gave you good reasons to book your tickets as of now! Tell us about your experience afterwards! However, before you book your flight, check out why travel insurance is important.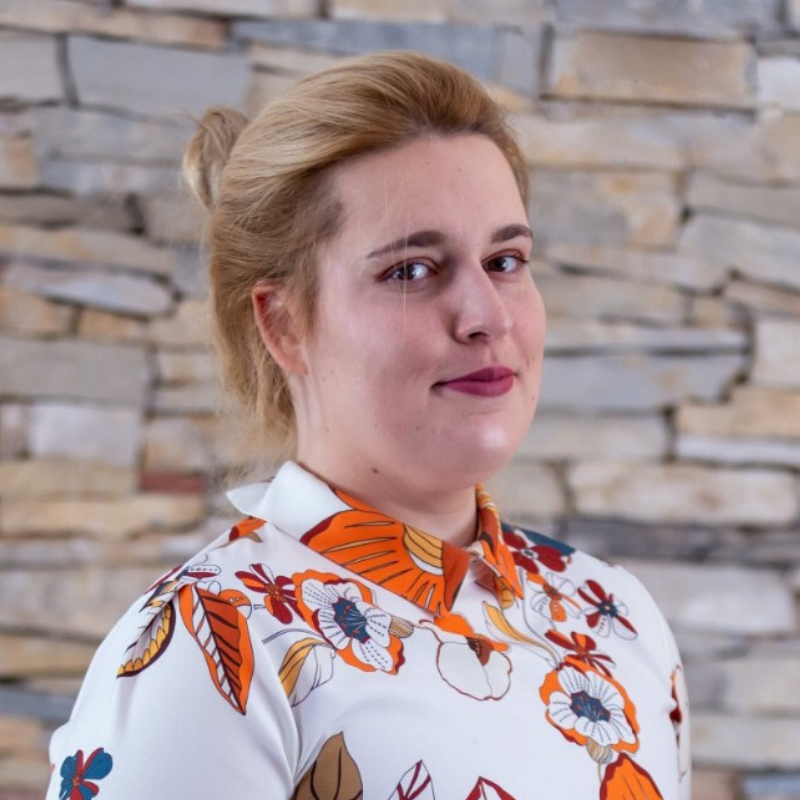 A cat enthusiast and a cupcake maniac, Ana is a freelance Content Writer passionate about HR, productivity, and team management topics. When she's not at her keyboard, you can find Ana in the kitchen, trying to make delicious cookies.