Top 5 Team Management Apps To Try in 2021
Reading Time:
3
minutes
Keeping track of employees' work progress can be tiring, even under the most ideal circumstances like remote work. Whether you need a workflow manager, Gantt charts, or a way to keep track of meetings, there are team management apps designed to help you do that. By keeping track of vital information in real-time, team managers can share relevant updates with everyone, resulting in better communication.
But here's the thing: not everyone is willing to break the bank for something as trivial as team management. If you're tired of your team management apps lacking in style, here are 5 exceptional options to help lighten your load. Follow the links, check dates and send messages with ease. These apps will not only help you get things done faster but will also allow you to focus on what's important in your professional life. Now, you can finally work smarter, not harder!
Slack
Slack is one of the world's most popular collaboration tools, so if you don't know what it is or does, you've obviously been living under a rock.
Dubbed the WhatsApp of team management tools, Slack is an all-in-one communication platform that puts chat at the center of your team's workflow. It also allows you to share files and attachments with ease.
Thanks to Slack's easy-to-use interface, It's super simple to get started. There are lots of ways to customize it too — you can create & organize Slack channels, message your team members directly, or add third-party integrations to help unleash its full potential. Slack offers a freemium model where you can use basic features for free and upgrade to premium features at an additional price.
Vacation Tracker
Vacation Tracker is exactly what it sounds like: it tracks vacations.
This app offers a combination of leave management and PTO (paid time off) integrated into one solution. If you're a team leader or an employee at a company with employees in other countries, managing work time and leaves can be a nightmare. Vacation Tracker aims to simplify this frustrating process by adding these functions to popular collaboration tools like Google Workspace, Slack, and Microsoft Teams.
With the flexibility of customizing up to 25 Leave Types, an affordable price per user, a free 7-day trial, and countless other useful features, Vacation Tracker is the ultimate solution to all your leave tracking problems. Sign up here.
Polly
Polly is the cool, quick, and easy way to create polls that matter. If you want to know who your favorite character from How I Met Your Mother is, you can use a poll. You could also use a poll to find out what everyone would like for lunch or dinner. Whether you're asking when everyone is free for a meeting, or if there's a consensus on the color of the day, Polly can handle it!
Polly's integration with Microsoft Teams and Slack makes it an ideal tool for quick surveys you might need in your team. These polls are set-it-and-forget-it so you don't have to constantly follow up with team members to see where they're at.
Wanna know the best part about Polly? It's free! Learn more here.
Trello
If you are looking for the best way to organize your work, look no further than Trello.
This system is a great way to keep track of your team and projects in real-time. Trello is like an online bulletin board for your most important tasks. With Trello, it's easy to manage your projects. You can invite others to work with you on the project and share your progress with them. Users can also organize cards into lists, assign them to specific team members, set due dates, add comments or attachments, and monitor due dates. As your team works toward a specific task, these cards will be moved into different columns to illustrate how they're doing. The columns are as follows:
Backlog

To-Do

In Progress

Done
It's such an effective tool for managing projects because it puts all the information in one place. That way, everyone's on the same page at any given time.
Clockify
Clockify is an assistant that helps managers track their team's time without making the team feel micromanaged.
It is a great app for managers who want to get an idea of how their team members are spending their time. This team management app lets them know if their team members are solely working on projects, or if they're doing a lot of personal tasks during business hours.
Managers can keep track of employee hours, projects, and task assignments. They can also set up work schedules for their teams. Many companies and individuals already use this easy-to-use tool to improve their work efficiency. Besides the free version of Clockify, they also offer a plan with premium features that costs $9.99/month.
These team management apps are all excellent, so you can choose the one that works best for you. This will greatly improve the productivity of your team and your employees will be grateful! Just choose one and get to work. A lot of these apps come with a free trial version, so you can always try them out before deciding what works for your team. Good luck!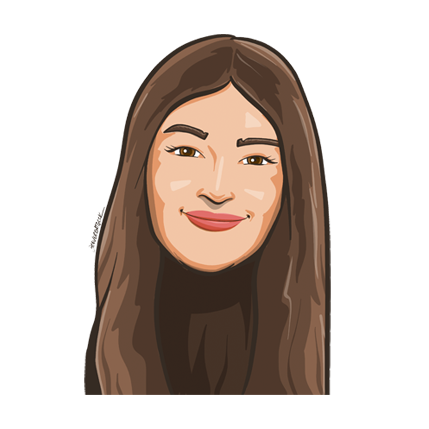 An avid writer and aspiring marketer, Snigdha is a student at Concordia University's John Molson School of Business.