Top Collaboration Tools For Young Entrepreneurs
Reading Time:
4
minutes
Thinking of carving out your own path by starting your own business? Great! A new endeavor will be challenging and worth the hard work. This list presents some of the essential but affordable collaboration tools you'll need to help you achieve your dream.
A probably obvious solution for a young entrepreneur starting out is the universe of Google as an integrated set of online collaboration tools. It has pretty much anything you need and more: a Drive to get you organized and store files; a Gmail for all your communication needs; Chat to keep things more casual; Meet for your business, teams and clients video calls and meetings; Calendar to plan your schedule and stay on top of things; Docs to collaborate on various projects; Sheets to break down anything number related; Slides to design great presentations; and Forms for creating simple and effective surveys.
You've probably heard of the name when people started talking about the gig economy a few years back. This online marketplace for entrepreneurs and freelancers will certainly prove useful to quickly get professional services from talented experts of any kind: graphics and design, programming, digital marketing, writing and translation, video animation, business, music and audio, lifestyle, etc. Free up some of your time to grow your business and start delegating!
If time is money, and money is also money, then Harvest is one of the collaboration tools your new business needs. Featured as one of the top 20 times and expense software for 2020 in Capterra, Harvest is there to get a closer look at where your time goes and how your money is spent. Keep track of how your team spends time on each task, project, and client, and keep track of the expenses that went into each contract. These metrics give valuable data for producing detailed invoices for clients but also for the management and process of your business in the future. The app also offers invoicing and online payment processes.
Speaking of time tracking, do you know where else to save time? HR admin-related tasks. Friendly to young entrepreneurs, startups, and small businesses, the app (also available on mobile) makes it super easy to request, approve, manage and keep track of time off within your staff.
With Vacation Tracker it's never been easier to request vacations, days off, or half-days. To request any type of time off, all your team members have to do is simply type "/vacation" in any channel in Slack, and they will be presented with various options. After they choose what type of time off they're requesting, all they have to do is selected the dates, or hours if they're taking a half-day off, and confirm.
Vacation Tracker is also available for Microsoft Teams. So no matter the collaboration tool you choose, an affordable leave-tacking app is just a couple of clicks away.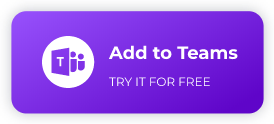 It's easy to find popular crowdfunding sites, but Kickstarter is possibly the most suitable resource of its kind for young entrepreneurs. However, if you have a brilliant creative project or a new product to develop in mind, setting clear, realistic, and achievable financing goals via this platform is a great way to garner attention, build excitement, cultivate strong customer relationships and networks, and of course, get financed. Indeed, you can launch anything for free. Yet, be sure to meet 100% of your set goal, otherwise, the platform keeps all the money raised.
The popularity of Zoom has exploded this year, and this is good news for small businesses! With Zoom Video Webinar, any business owner can operate from anywhere and collaborate with remote partners, staff and clients. This communication and collaboration tool provides quality online video and audio conferencing, with other useful features like recording and transcripts, chats and files, and screen sharing.
As a fresh entrepreneur, you want to have as much relevant information as possible to make the best business decisions, find the best market research solutions, improve your practices and daily operations. This popular online survey software has all the features to create, send and analyze surveys and gain powerful insights, customer satisfaction, and employee feedback.
Coming up with a brand identity to perfectly encapsulate your new venture takes time you don't necessarily have. Luckily, there's 99 Designs. Have your brand, labels, packaging, posters and other merchandise stand out on a budget with this collaboration tool. It works with talented professionals around the globe to deliver great designs for any of your business design needs. The range of design services offered is astonishing: web and app design, logos, ads, clothing, art, book covers, illustrations… they've got you covered. Simply submit a form detailing your design brief, launch a contest to have designers or hire one to work on your project, and select pricing.
As a businessperson just starting out, you'll face many challenges and wear many hats. If you are on a tight budget, you might want to dabble in designing your own posters and portfolio yourself! Yet, this online graphic design tool helps you do just that. It gives you access to millions of HD photos, thousands of templated documents to choose from and graphic items to play around with an easy drag and drop, and the result is a professional, polished look. However, you might be blessed with a supportive team or work with other partners. Hence, sharing and collaboration on designs are also possible on this platform. No knowledge of design needed, just let your creative imagination guide you!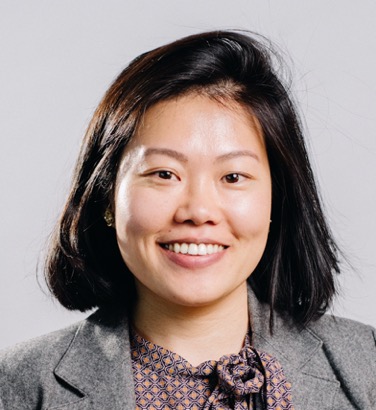 Shirley is a Vacation Tracker occasional contributor. She's held a few positions in communications, marketing and copywriting. When she's not at her laptop, you can find her daydreaming about her laptop and chasing the sun while people watching.