Microsoft Teams VS Zoom Video Meetings
Reading Time:
4
minutes
Who could have predicted that one day the camera would become so essential to our daily lives? It's also such a given that most portable devices nowadays come with built-in webcams and microphones. Video conferencing is more and more common right now because of how convenient and effective it is. This technology is now a normal way to meet, interact, work and conduct business. And when it comes to video meetings, so many choices are available. But which to pick? To help you choose, we are comparing features of video meetings between Microsoft Teams Meeting and Zoom.
More Than A Video Call
First, what are video meetings? With technology evolving so fast, video meetings are more than just an audio/video face-to-face interaction. Yes, video meetings let us see and hear each other in real-time without any audio/video glitch. Moreover, they virtually offer just as much as the real thing and more: the opportunity to speak in turn, ask questions, present a slideshow, circulate documents, share screens, files, smiley faces, chat with a few of your coworkers during the meeting, watch a video, schedule upcoming meetings, invite guests, offer technical and customer support, host a brainstorm sesh, plan events, organize happy hours… Experiencing video meetings can now reach endless possibilities!
Zoom and Microsoft Teams Meeting are among the most popular choices. The biggest distinction to be made between the two is that Zoom is specifically focused on video conferencing. On the other hand, Team's video call features are more focused on the teamwork process.
Zoom Meetings & Microsoft Teams Video Conferencing
Our current world might be in lockdown, but things can look up. Thanks to a big push towards UX-centric technology, any user can easily enjoy working from home and join virtual meetings with user-friendly tools. Zoom is a good example. This video-chat platform has catapulted to an insane level of popularity in recent years. It has gained even more popularity in recent months for obvious reasons. Mainly, it doesn't require a long and painful introduction for any new user to get familiarized with its features. As video meeting hosts and participants, Zoom is easy to use and its performance great, provided you have reliable equipment and connection.
As for Microsoft Teams, its video conferencing services offer just as much excitement around what it can do. With Microsoft Teams Meeting, you get to rely on video conferencing and connect with all kinds of people (such as outside third parties, educators, and hosting large-scale webinars across geographies). And, since it is highly customizable similar to Slack, Teams also supports Zoom.
However, whereas Zoom could be considered a stand-alone cloud-based platform, Teams video conferencing services are thought of as an element that is part of Teams. To make the most of all the features Teams video conferencing has to offer, being part of the Microsoft environment helps. Teams is designed to be integrated with other well-known Microsoft apps. Services and programs such as Outlook, Word, Excel, and PowerPoint can enhance your Team's experience. If you are considering Teams as a remote collaboration hub beyond video meetings, then it might be your best option.
Supported Systems & Devices
Both video meeting platforms are compatible with Microsoft and Apple universes (Windows, macOS, iOS) and Android. With Zoom, video meetings are accessible in the sense that you don't necessarily need to install or download any additional hardware or software. Indeed, it works with almost any web browser. Unfortunately, this is not the case with Teams.
Big or Small?
While Microsoft Teams' video conferencing can accommodate up to 250 teammates at once, Zoom can host up to 100 participants at once. Team's video conferencing can host up to 10,000 attendees for a live event, inside and outside your organization. With Zoom, the host can also split the meeting into smaller groups (breakout rooms), to then regroup as a larger group.
Viewing Options (Or What Can I Do During Video Meetings)
During the meeting, both offer the option of turning on and off the video option, muting and unmuting the audio, and an HD option for audio and video. These platforms also let you choose your backgrounds by offering various virtual backgrounds options or uploading a picture. They also let you share your screens with remote coworkers. Creating polls and surveys to gather feedback is also doable during video meetings. Both also offer recording of audio, video, and transcripts, as well as the possibility to chat and take notes during video meetings. With Teams video conferencing, you can blur the background for less distraction and share files. With Zoom, multiple view options are available like gallery-style, active speaker view, and whiteboard for brainstorming sessions. There is also a discreet option to 'raise your hand' for a question or a comment while someone else is speaking.
Zoombombing & Security
Of course, what goes on during video meetings should stay secure and private. Exchanging ideas and sensitive data should only remain within your work team. You should avoid vulnerable spaces where you could get 'zoombombed' – or hijacked by an unsolicited party. Navigating security and privacy controls are an important feature to consider. Ongoing improvements are being made to strengthen security protection on both video call platforms such as encrypted data (Teams) and progress reports (Zoom). For more information on both, check here and here.
Pricing
Both offer their own generous freemium versions which include many services and their paid plans are both affordable. For Zoom, a basic plan covers group meetings of up to 40 minutes for 100 participants and unlimited one-on-one meetings, among other features. Zoom's paid monthly plans per host vary from $15 to $20. Microsoft Team's free signup covers unlimited chat messages and file sharing for up to 2GB per user, online one-on-one audio/video calls, screen-sharing, and customized backgrounds. Unlike Zoom, Teams video conferencing is limited to meetings of two people. Its video meeting features are free if you already have Teams. Its paid monthly plans per Microsoft 365 Business user vary from $5 to $12.50 and mostly add security and support features along with Microsoft 365 apps. For more on plans and pricing, click here for Zoom, and here for Microsoft Teams.
Hey! Did you know that Vacation Tracker for MS Teams is out now? Try it today!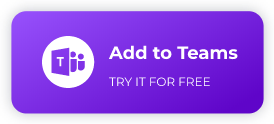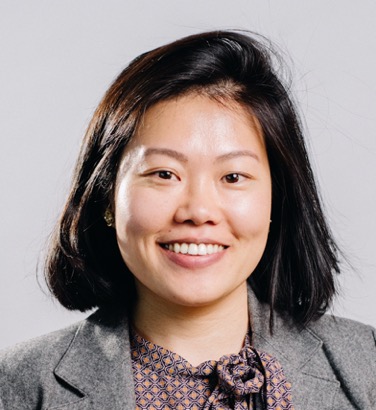 Shirley is a Vacation Tracker occasional contributor. She's held a few positions in communications, marketing and copywriting. When she's not at her laptop, you can find her daydreaming about her laptop and chasing the sun while people watching.