10 Best Places to Visit in March 2019
Reading Time:
5
minutes
We still cannot believe we entered March! It almost feels like New Year was 10 days ago! Well, we guess time flies when you are having fun. And that's what we do here in Vacation Tracker. In the past weeks, we were talking a lot about burnout, and we gave you a list of how to recognize it and what to do to avoid it. One of the tips for preventing burnout was to travel. We follow our tips here in Vacation Tracker, and some of us feel like we need a vacation. So it was logical to write an article on the 10 best places to visit in March 2019. Let's begin!
1. Budapest, Hungary
It's always a good idea to visit Budapest, but this is especially true for March. The cold, snowy days are behind us, and we're ready for long walks by the Danube. If you're in a happy relationship, maybe it's a good time to recreate scenes from the famous movie Before Sunrise. The Hungarian capital's charm will sweep you off your feet, and various cultural influences made through the city's long history will make sure you have plenty to see. The eclectic mix of western culture and Balkan influence gives the city a strange, yet likable appeal.
2. Bordeaux, France
This French city can serve as a perfect romantic getaway with your significant other. The market, full of fresh products you can eat in restaurants just next to it will offer you one of a kind experience, while the centuries-old architecture will make sure you return to this city again.
Besides drinking good wine from the famous vineyards of Saint Emilion and eating strong French cheese from rustic cheese shops, you will be able to visit the seaside because it's just one hour drive away. And while you're there, don't forget to visit Dune du Pilat, the biggest sand dune in Europe.
3. Delhi, India
And we have something for the ones who love more unique destinations. We can confidently say Delhi shares with Rome the title of being an eternal city. Delhi is the capital of modern India. However, it keeps abundant traces of as many as seven last civilizations that were living there. Besides offering you plenty to see, Delhi is also famous for being an astronomer's heaven.
The ones who are put off by India's warm and humid climate should know that the recently built metro made travel around the city super easy with its air-conditioned comfort. However, if you want to travel like a real local, we recommend you take a rickshaw or, as locals call it, a tuk-tuk. Seriously, we cannot think of another reason not to visit Delhi this march.
4. A hot destination for March 2019 is definitely Oman
Oman is the perfect destination for all the ones who like off-road adventures. All you need is to rent a 4×4, and you are ready to explore this country of wild mountains and its beautiful small villages.
Or you can go diving, Oman approves! Its underwater world offers you a unique experience you will gladly remember in the years that are coming. There are plenty of excellent sites to find near the Daymaniyat Islands and the Musandam peninsula. And for the ones who long to see Oman's cultural heritage, we recommend The Sultan Qaboos Grand Mosque in Muscat, the most beautiful mosque in Oman.
5. Genoa, Italy
We cannot bypass Genoa when we talk about amazing cities to see in March 2019. Walking past the narrow alleyways of Genoa will make you feel like you've found a time machine and gone straight to medieval times. And in Genoa's heart lies a beautiful square, Piazza de Ferrari with its beautiful fountain and amazing architecture which surrounds it. And their food… We don't want to talk about it, words are simply not enough. Just book the ticket and see it for yourself, you won't be disappointed
6. In March 2019 Bilbao, Spain is waiting for you!
Do you know Bilbao was the winner of the 2018 European City of the year? Once you visit it, you will fall for it! Bilbao is famous for its rich culture and delicious food, and there are more reasons to visit it!
One of them is a terrific Guggenheim museum which will make every art lover breathless. There's plenty to see along the River Nerviron too! Famous for its array of bridges. Zubizuri Bridge or La Salve bridge, which one is more beautiful? Come and decide!
7. Trieste, Italy
We just cannot have enough of Italy, and Trieste is the perfect destination to visit in March 2019 if you haven't visited it so far. If you expect to hear only Italian in Trieste, you will be surprised. Due to its closeness with Slovenia, the people of Trieste speak it evenly well too! And with the number of tourists, it gets every month Trieste can be rightfully considered as a real metropole.
If you are a coffee addict, you will undoubtedly love Trieste. Heck with it, they invented the unique language of coffee there! Make sure you know what you're ordering! An espresso in Trieste is Nero, a macchiato is a capo, and a cappuccino is known as a caffe latte. And if you want your coffee in a glass, order it "in B", because if you don't do it, you will get it in a ceramic cup. Repeat with us "One Nero in B, please!"
8. Brasilia, Brazil
The architecture addicts will love it! Brazil's capital holds one of the most beautiful squares in the world and Praça dos Três Poderes is a square where you will find the most important buildings in the city. The breathtaking building of the National Congress and Supreme Court designed by a famous architect Oscar Niemeyer will take your breath away almost instantly!
9. Tulum, Mexico
… waits for you to amaze you this March, If you've big expectations from March 2019, then you should definitely try considering Tulum in Mexico! Declared a World Heritage Site by UNESCO Tulum by its side tightly holds Mayan ruins, and is one of the most important sites in the world. Located on the cliffs overseeing the Caribbean Sea it evokes the spirit of past times when this ancient culture ruled this country. Some people will find this important – if you're looking for a fantastic location to take Instagram pictures, then Maya's ruins will make you tons of suitable material to post.
10. Ljubljana, Slovenia
Yugoslavia's former country, Ljubljana is a small but picturesque capital city of Slovenia. Its hypsterlike culture which brings together the western charm and eastern cultural heritage will offer you a one-of-a-kind experience. Small coffee shops scattered around will provide you with a much-needed place to rest and little, yet beautiful squares will make you wish you stay there forever. Even though we recommend here to visit Ljubljana, if you decide to visit another Slovenian city you won't make a mistake. Go and tell us if we were wrong!
This is the end
… hold your breath and count to ten. Just kidding! We gave you a whole bunch of destinations worth visiting in March 2019. Don't forget that taking time off is good for you and it's much needed if you want to avoid burnout and be more productive. So just decide and book the ticket!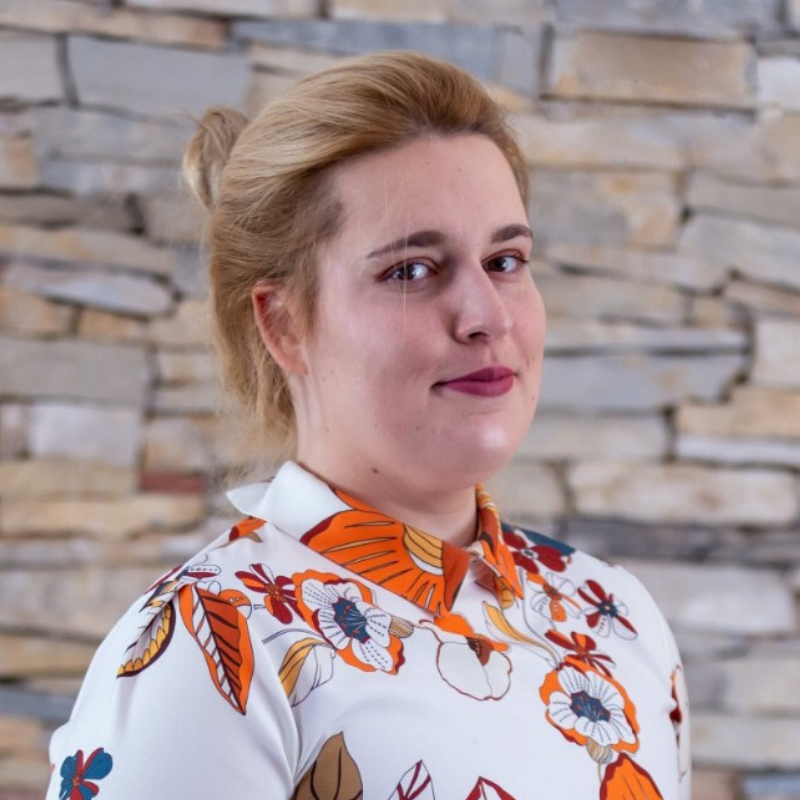 A cat enthusiast and a cupcake maniac, Ana is a freelance Content Writer passionate about HR, productivity, and team management topics. When she's not at her keyboard, you can find Ana in the kitchen, trying to make delicious cookies.