What Is Google Suite for Education?
Reading Time:
3
minutes
While there's no shortage of apps designed specifically for educational use, there's a reason why Google Suite for Education has become so popular in this industry.
Their powerful cloud storage capabilities, as well as seamless integration with other Google programs, indicate that they are serving a growing population that is both computer-literate and tech-savvy. Google Suite for Education isn't just a mere play on words anymore. It represents an entirely new standard of what it means to be a student these days.
It's hard to imagine what education was like ten years ago and how it is today. Thanks to remote learning, technology has become more integrated with education than textbooks ever were. A large part of that comes from the existence of apps like Google Suite for Education.
Introducing Google Suite for Education
Google Suite for Education, (now rebranded to Google Workspace for Education), is a set of cloud-based productivity tools designed specifically for students, teachers, and administrators.
Google Suite for Education has all the tools one needs to help students learn and teachers teach. Students can collaborate with classmates using Google Docs, or present their findings in Google Slides. Meanwhile, teachers can easily manage their classroom with Classroom, communicate with an entire school community using Meet, and get real-time insights on how students are performing using Drive. Not only that, but it also boasts a broad range of popular apps like Gmail, Calendar, Forms, and more (which we'll explain more below.)
To put it simply, it allows teachers and students to collaborate on assignments, research topics for class projects, and create lesson plans while empowering them to organize their work digitally.
Who is eligible to use it?
As the name suggests, it's a suite of productivity apps from Google – all completely free and available for anyone in the educational profession to use.
Google Workspace for Education is specifically designed for K–12 schools, higher education institutions globally, and homeschool cooperatives in the United States. This is provided that they meet certain criteria.
A government-recognized and formally accredited institution must offer nationally or internationally recognized qualifications in primary, secondary, and third-level education to be eligible. The institution applying for Google Workspace for Education must submit an application on their behalf.
In order to be eligible, Universities must be accredited by the Ministry of Education in their home country. Homeschool co-ops using Google Workspace for Education must register with an appropriate State or National Home School Association.
All applications get screened and approved within 14 days.
What does it include?
In addition to all the standard functions offered by G Suite, Google Suite for Education also consists of some special tools designed for educational needs. Wanna know the best part? The Standard plan (also the best one) is completely free.
With Google Suite for Education Fundamentals, you get the standard Google productivity suite that includes:
Docs: A collaborative document tool that's like a simplified version of Microsoft Word, but much more powerful

Sheets: Make spreadsheets that allow multiple users to work simultaneously. Although it isn't quite as powerful as Excel, it is a lot more user-friendly

Slides: A collaborative presentation tool with pre-set templates for presentations

Forms: Build forms, share, and have the results automatically loaded into Google Sheets

Drawings: To create graphs and flowcharts with shapes, text, and images
Google Workspace for Education Fundamentals also has tools that can boost student engagement and help you save time. These tools are:
Gmail: To send emails, make contacts, assign tasks, and communicate effectively

Calendar: Perfect for scheduling events, integrating calendars, and reminders

Google Meet: For live video conferencing and messaging with peers

Sites: Focused on webpage creation and publishing websites

Groups: Centered on group communication and web forums
All these tools are cloud-based and can be accessed from any phone, tablet, laptop, or computer. Additionally, all of your work is automatically saved and can be edited even without Internet access.
What about pricing?
Google Suite for Education is available in a variety of editions, including free and paid options.
Here's the rundown:
Google Workspace for Education Fundamentals: Consists of free cloud-based productivity tools for students and teachers that can improve critical thinking, communications, collaboration, and the ability to generate new ideas. Millions of students around the world already use it. These tools are free, ad-free, reliable, and secure.

Google Workspace for Education Standard: This upgraded version offers everything in Education Fundamentals as well as advanced security and analytics.

Teaching and Learning Upgrade: Includes everything in Education Fundamentals plus advanced video communication, enhanced classroom experiences, and tools to ensure academic integrity.

Google Workspace for Education Plus (formerly G Suite for Education Enterprise): Provides all the features of Education Fundamentals plus advanced security and analytics, new teaching tools, and more.
You will have to contact Google directly to get a quote for the paid plans. Learn more here.
The verdict
Millions of students around the world use Google Suite for Education and it's perfectly clear to see why. If you are a teacher or a student, Google Suite for Education is the best way to access your online tools. It also serves as a great alternative to Microsoft Office and is great for students or organizations on a budget. The free version already has almost everything a student or educator could need. Hence, it would be wise to stick to the Standard plan and make the most out of it.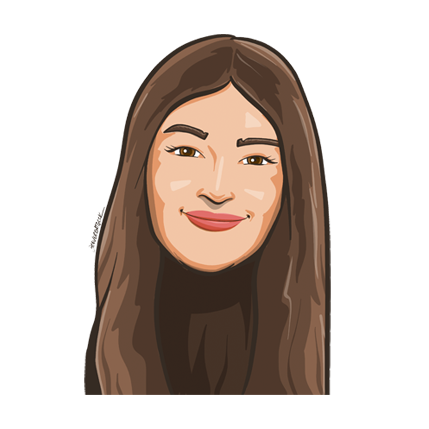 An avid writer and aspiring marketer, Snigdha is a student at Concordia University's John Molson School of Business.