The Ultimate Winter Reading List for 2018
Reading Time:
3
minutes
What is better for the mind and soul than reading a good book? We sure hope you have finished our summer reading list because we're here to give you a whole bunch of great material to read over these cold winter days. Ready? Here we go!
"Your Best Year Ever" by Michael Hyatt
We think this title seems appropriate for December and January. At least, those are the months in which we tend to make revolutionary decisions. Just think about it: how many times have we decided we're going to stop smoking, exercise more, and spend more time with our family just around New Year's Eve? And how many times have we failed to stick to our decisions? If the answer is anywhere close to "too many" then this book is the right fit for you.
"Your Best Year Ever" talks about setting goals and achievements, both at home and at work. It teaches us how to stop getting stuck in our day-to-day problems and makes us realize what really matters.
"This can be the year you finally close the gap between reality and your dreams."
"The Book of Mistakes" by Skip Prichard
If you feel like you're stuck with your life choices, then this is the right book for you. You should never set for mediocre things, both personally and professionally. That's why learning how to push yourself outside of your boundaries is essential for success.
This book by Skip Prichard tells the story of a young man named David who feels unhappy with every passing day. Even though he has a decent job, apartment and friends he just continues to feel miserable. One day, when he meets a mysterious young woman and everything starts to change. Through fiction, this book will teach you the nine mistakes that prevent many from achieving their goals and how to overpass them and reinvent your life.
"Crushing It!: How Great Entrepreneurs Build Their Business and Influence – and How You Can, Too" by Gary Vaynerchuck
It's always amazing to read about successful businesses. It can give us insight into how to grow our own businesses and learn from their mistakes. In this book, the author offers us lessons drawn from the experience of various entrepreneurs and influencers. They dared to reject the familiar and predictable business paths in favor of pursuing their dreams by building thriving businesses and extraordinary personal brands.
Further, Vaynerchuck dissects every major social media platform giving everyone, from plumbers to big business owners, insights on how a business should be led.
"The Power of Broke: How Empty Pockets, a Tight Budget and a Hunger for Success Can Become Your Greatest Competitive Advantage" by Daymond John
We bet every one of us likes to read rags-to-riches stories once in a while. They make us feel motivated and give us the wind at our backs. We tend to identify with the people who made their way to the top with minimal resources. Suddenly we feel like we're like Richard Branson, and we think that if he did it, we can do it too.
In this book, the author Daymond John teaches us how to become more resourceful and how to leverage the tools, relationships, and resources in order to build a successful business. He tells us the story of how being broke forces us to think more creatively and teaches us to use limited resources more efficiently. Also, he emphasizes creativity when it comes to building a business with a tight budget.
"The Lean Startup: How Today's Entrepreneurs Use Continuous Innovation to Create Radically Successful Business" by Eric Ries
Do you know what a lean startup method is? If not, this is the perfect way to find out! The author of this book, Eric Ries, takes us through the lean startup approach which changed the way of doing business for many entrepreneurs out there. This book will offer you a way to validate your business ideas, test your vision and adapt and modify before any real damage is done. Sounds interesting?
And with the fifth book, our list ends.
"Reading is essential for those who seek to rise above the ordinary." – Jim Rohn"
Did we pique your interest?
We hope we did! No matter which book you choose, you won't regret the time and money spent. We assure you they will give you a lot of input not only on how to manage your business but how to accomplish your personal goals.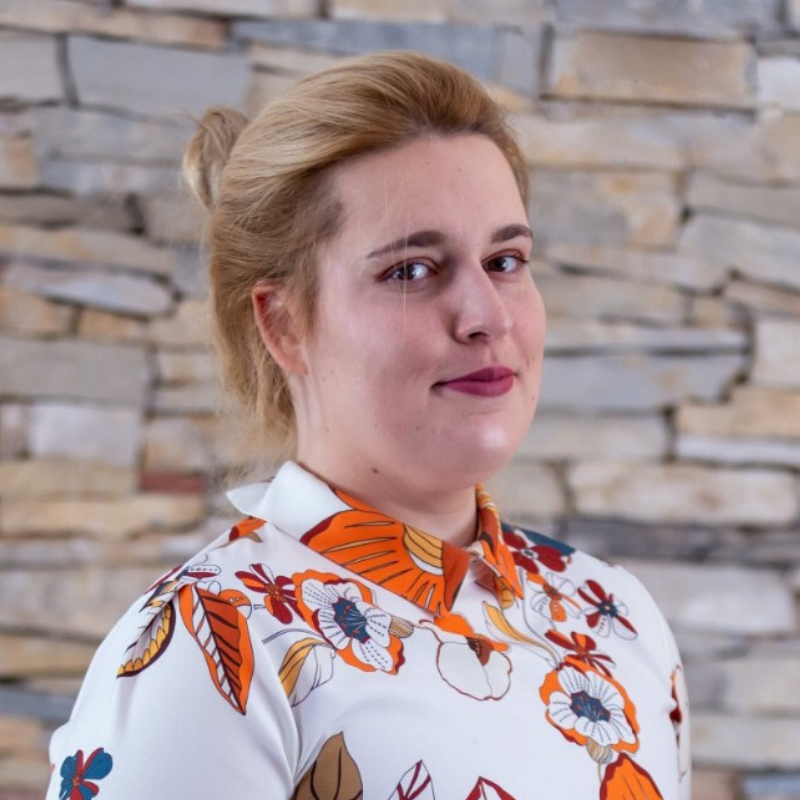 A cat enthusiast and a cupcake maniac, Ana is a freelance Content Writer passionate about HR, productivity, and team management topics. When she's not at her keyboard, you can find Ana in the kitchen, trying to make delicious cookies.