How To Get Into Work Mode After Vacation
Reading Time:
4
minutes
Getting into work mode after a vacation is tough. Say you finally saved up some PTO and some money. And finally, you decided to take that well-deserved vacation. Well, whether you have planned to make days or weeks off, getting back from that time off can be difficult.
Emails and work have usually piled up. You've missed a whole lot of meetings. But, going back to work is inevitable. So what can do you to make your return to work after vacation more bearable? Below, we'll share a few key tips that help us get back to normal life and into work mode after vacation.
Of course, not everyone is able to take a proper vacation right now. For all of us stuck in our regions or just in our own homes, take a look at
some staycation tips
.
Getting back into the groove of things takes time. If you can, take your vacation in the middle of the week. For instance, leave on a Wednesday night and come back on Wednesday morning. This way, when you get back into work, you've got the end of the week to get back into it.
Perhaps you can also try to work a day or two from home, to catch up on emails.
Working from home
is more prevalent than ever, and it's also here to stay. Therefore, it could be a great option for when you return from a vacation.
It's good to give your mind time to adjust. If you don't take that time, you might end up stressed. And even though you just came back from a restful vacation, you may end up feeling fatigued.
Start with a half-day and make a plan
Indeed, also to relieve the stress of getting back into work mode after vacation, you could start with a half day. Either the day before returning to work or the morning of returning to work, take a half day off. It would require planning it in advance of the course. Then, you might also take some time to plan out your day. Get organized and make a list of the things you need to accomplish to get back into work mode more quickly.
A pro tip is to start with the big task you have been putting off since before you left for your vacation. It's been proven that getting the big task out of the way first makes you more productive throughout the day. However, this doesn't mean you need to get a new project started right away. Just focus on what you need to get done as you begin your return to work after your vacation. And, if you can, try to get it done in a half day of work!
Look back on the fun times you've had… and know that more are on the horizon!
For some, what keeps them going is looking back at pictures of their vacations. Indeed, posting these pictures on social media might bring them a lot of joy.
For others, or maybe even the same bunch, planning their next vacation may be what keeps them going. To motivate teams looking forward to their next vacations, you can try a leave tracking tool like
Vacation Tracker
.
Vacation Tracker helps your team manage leave in a few clicks, saves time, and keeps everyone up-to-date.
Be social at work
Take the time to catch up on the office gossip! You're entirely allowed and encouraged to be social at work. This can help you get back into work mode after your vacation. Even if you
work remotely
, try to catch up with your colleagues online. Maybe discuss your vacation!
It's okay to talk about it. You don't have to hold back in fear of seeming like you're bragging about your time off.
If your company openly communicates about vacations and PTO, then there is no reason to hide that you've been away.
To connect with colleagues, start by asking them questions about their next vacation or a previous vacation they took this year. You'll be surprised how much people love talking about their past time off. These conversations help to form bonds with your coworkers. These discussions can aid in getting back into work mode.
Learn something new every day
Continuous learning can help make any return from a vacation more pleasant. We enjoy vacations because they help us experience new things. They keep us focused and at the moment. Learning something new can help accomplish those same tasks.
It's not always easy to seek out learning opportunities at work, but trying to find new tasks or responsibilities can help. When trying to get back into work mode after a vacation, learning something new could help you get back into the groove of things.
Divide your day into blocks of time, and take breaks as needed
Going into full work mode without any breaks is a recipe for burnout. Don't let guilt force you into believing that you have to work yourself into the ground because you were away. At one time, your co-workers also went on vacation. They don't (and shouldn't) expect you to break your back trying to catch up in one day.
Be kind to yourself and remember that you deserved your vacation and the time it takes to recover from it. Take about a five or ten-minute break every three hours to decompress and relax. It may seem impossible, but you'll make it through. Block off different working blocks in your day and focus on one thing at a time.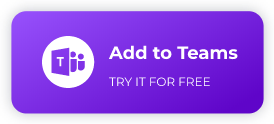 Enjoy your return from Vacation! 🏖️