10 Leave Management System Features To Look For
Reading Time:
7
minutes
One thing that even Dr. Seuss would agree on, is that a well-managed leave management system is important for every company out there. More so, especially when you're dealing with vacation requests and approvals manually. But if you're looking to automate the process, you might be asking yourself: "What leave management system features should I look for?"
When it comes to choosing a leave management system, there are all kinds of functionality and features you could hope your final choice has. The problem is, finding these features can be a lot like finding needles in a haystack. Or trying to identify which show you should watch on Netflix during a chill Friday night in. You get the point.
However, if you were to ask 10 different companies, chances are you'd get 10 different answers about what the most important leave management system features are. So which ones should you look for? We've put together a list of 10 to help you decide.
Without further ado, let's get into it!
Fully customizable as per your needs
You deserve to use a leave management system that's as unique as your business.
After all, no two companies are the same. So why should their leave tracking methods be? In a leave management system, customization options are an important feature to consider. Your employees will be able to get the most out of the software only if they feel like it is theirs, and a fully customizable tool can help with this.
From leave policies, user leave quotas to even your office department and locations, a tool like Vacation Tracker gives you full flexibility to design a leave management system that works for you. This way, you create the perfect leave tracker for your organization.
Automated & scheduled leave reporting
Wouldn't it be great if a leave management system could make the Monthly Leave Report you dread making and send it to your boss at the touch of a button? Just think about how awesome that would be.
Well, you better thank your lucky stars, because most advanced leave management systems today do exactly that!
Instead of wasting hours collecting data, and compiling reports from different supervisors to generate a single report, you could automate the entire process instead. Yes, you read right. It really was this easy all along. That is exactly what makes this a non-negotiable leave management system feature to have inyour search.
Here at Vacation Tracker, our built-in reporting feature allows users to generate and export reports as CSV files at the touch of a button. Just choose the recipients and the time you'd like the reports to be sent. We'll take care of the rest.
Integration with tools you already use
Using a leave management system is already pretty convenient in itself, and will make your life easier by a notch. Take a moment to consider how convenient it would be if you have access to this tool right from the tools you use every day at work.
Integration is a key piece of the puzzle, and it definitely doesn't hurt to have a tool that's talking to all your favorite communication channels. Having external integration with popular tools such as Slack, Microsoft Teams or even your work email is one of the most useful leave management system features to ever exist.
Integrating with your current workspace so you don't have to go elsewhere to do anything leave-related is a feature not many leave management systems offer. But here at Vacation Tracker, extending your favorite workplace collaboration app to the realm of employee leaves is a simple, but revolutionary idea that we have perfected.
Centralized access on all platforms
You've heard of self-service checkouts that enable customers to scan items, pay for them and walk out on their own. Well, in a sense, that's exactly what you want from your leave management software too.
Having a central Dashboard that can be accessed from anywhere is important — especially with so many features to keep track of. This makes it easy for your employees to manage their leaves, no matter where they are. Since all this data is stored in the cloud, they won't have to be confined to their desks and can instead book and track their PTO on the go! What's even better is that most leave management systems can also be used on mobile applications. This means even easier access for your employees because they can use a tool like Vacation Tracker to book their leaves from whichever device they're on most.
Simplified leave request and approval process
The process of approving leave is a critical part of the leave management system. That being said, it also must be streamlined for optimal efficiency.
Using a leave management system that makes taking leaves a complex, time-consuming ordeal defeats its purpose entirely. Hence, having a simple, straightforward leave request and approval process is one of the most crucial leave management system features to look for.
Before you pick a solution, ask yourself how easy is it for employees to schedule leave and how simple is it for managers to manage it.
For example, Vacation Tracker users can benefit from our one-click (and automatic) approval and leave request options. This information can also be managed from the Administrator Dashboard, so everyone is kept in the loop at all times.

Employee leave calendar
You might find this to be one of your favorite leave management features if you like the old-fashioned way of doing things. A dedicated employee leave calendar is a visually pleasing way of organizing scheduled leave information for everyone to see.
Most times this is also color-coded so you can get all the information you need, in just a quick glance. Did someone say work smart, not hard? Because that's exactly what you'll be doing! Furthermore, you can also integrate this with your favorite external calendar of choice. iCal, Outlook, Google Calendar — you name it, they have it. Just imagine how convenient that'll make life for you!
An intuitive, user-friendly interface
Chances are if you're in HR (or even if you're not) that your life is busy enough.
Between juggling countless work calls, meetings, deadlines, and more, who has time to onboard and train employees on using a leave management system?
That's why it's extremely essential to look for a leave management system whose interface is user-friendly. If your software of choice is intuitive enough for anyone to use, your employees won't need that helping hand as they get used to it. And the easier something is to use, the more likely everyone will use it.
As long as your employees can use a leave management system without needing a tutorial on how to do things, you're off to a good start. This means your employees can the work they need to get done better and faster. On the flip side, you can stay rest assured that they won't be wasting their time learning how to navigate a new interface.
Talk about a win-win situation for all!
Individual user profiles
Do you ever find yourself planning your dream vacation when you're at work? It's all fun and games until you realize you literally have no idea about how many vacation days you have left this year. Or days rolled over from last year. Hell, even days that you've accrued so far.
That's precisely why having individual user profiles is an incredibly important part of every leave management system out there. Individual user profiles give your employees a chance to easily keep track of their leave quota, leave history, any pending leave requests sent, and much more. The list goes on.
Automatic PTO accruals
All HR managers know the pain of manually sorting through employee data to calculate possibly the hardest thing of all time: PTO accruals.
Depending on where you're located, your company may have daily, weekly, bi-weekly, or monthly PTO accrual, which makes it even harder to calculate. Now just imagine if the pain of sorting through hours of employee data and mindless number crunching is replaced by just a few clicks on your computer. Just imagine.
Thus, all leave management systems must have this crucial aspect of leave tracking automated to ensure that you cover all grounds when it comes to PTO. And at Vacation Tracker, we do exactly that. Automate the lengthy process to just a few taps on our software that make the entire thing a breeze.
Email notifications
If you're anything like most of us, you probably start your day off by checking your emails. And, at this point, scrolling through your inbox is a part of your daily morning routine and is a lot like reading the newspaper.
However, what if you received an email every morning so that you knew exactly who was on leave, why, and for how long? The added visibility into everyone's leave schedules is invaluable. Now, you can easily plan around scheduled absences without disrupting your workflow.
And this way, you also won't get a last-minute surprise every time Rosa from Marketing takes a leave right before a big deadline, all while conveniently forgetting to inform you about it.

The bottom line
Let's be honest: you have better things to do than manage your company's leave. You need a system that will take care of it for you, so you don't have to worry about dealing with it ever again.
Ultimately, a leave management system is a powerful tool that can supercharge and transform your company's leave tracking processes forever. Finding one with the right combination of features will be key to finding the best solution for your business.
That's where we come in.
How we can help
Say hello to your new leave management assistant!
Vacation Tracker is a leave management solution that helps you request, approve and manage leaves in just a few simple clicks. With our tool, you can:
keep your team informed with daily/weekly notifications

create different locations

set up leave policies

configure multiple leave types according to the needs of your organization

and much more!
Wanna see all the features listed on this page live in action? For free? Then sign up for our free trial today. You won't regret it!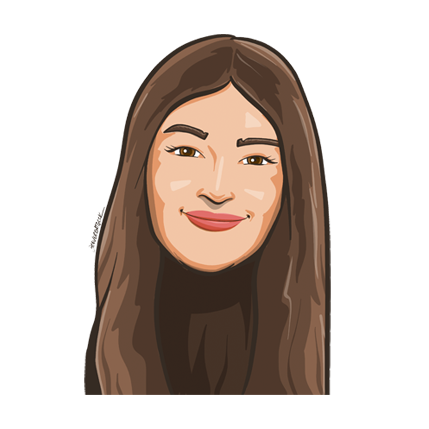 An avid writer and aspiring marketer, Snigdha is a student at Concordia University's John Molson School of Business.