6 Benefits of Using A Leave Management Software
Reading Time:
3
minutes
Leave management software is one of those things you won't realize will change your life until you use it.
The tricky part about managing leave is that it's not always easy to get a look at the bigger picture unless you have leave management software. If you have been using paper calendars and spreadsheets to keep track of your employees' leaves, then you may be in need of a more effective option.
And if you often find yourself thinking "What exactly are the benefits of a leave management software?" you've come to the right place. We'll give you all the answers you need!
Benefits of using leave management software
There is no data loss
Accidents happen in every company.
It is possible to lose a pen-and-paper system stored in a notebook, spill coffee on it, or mistakenly take it home and never retrieve it. It is not uncommon for spreadsheet files to be accidentally deleted, overwritten, or lost forever due to computer viruses
Therefore, the more secure the data records for leave management, the better. And storing them in cloud-based software (like Vacation Tracker!) is probably the best and the most secure way to store your company's leave data.
Say goodbye to emails, spreadsheets, and paperwork
You will no longer have to wait countless hours for HR to process your leave request.
Your business can keep compliant and maintain a uniform method for managing and tracking PTO across all employees using leave management software. In addition, every employee will know how many vacation days remain for them at any given time and will receive responses concerning their leaves immediately. It's much easier to communicate in real-time when you don't need to send back-and-forth emails, which will reduce the need to keep track of leaves on spreadsheets.
You can finally say goodbye to the tedious amount of paper cluttering up your office by digitizing and automating your leave tracking process. Hurray for preserving our environment!
Real-time communication
One of the biggest benefits of using leave management software is that it helps employees communicate in real-time about their leave requests and get answers almost instantaneously.
Gone are the days of anxiously waiting for countless hours just to hear back from HR regarding your vacation. All your leave-related correspondence can take place in your favorite work tool, and your team will be able to communicate in real-time regarding their leave status.
By doing so, you can save your team tons of time, effort, and unnecessary confusion in the long run. All by just switching to external leave management software like Vacation Tracker!
Visibility and transparency within your team
"Where is John?"
"Oh, he's away on vacation."
"What?! I didn't know that — we have an important deadline to meet today!"
"You should've told me that earlier…"
If this conversation sounds like one you've had before, it is time to rethink how you do things at the office.
Perhaps the biggest, yet the most underrated benefit of using leave management software for your company's PTO and vacation requests is the amount of transparency and visibility it brings to your team. A shared team calendar, daily notifications, and weekly reports make it easy for everyone on your team to monitor upcoming leaves in your organization or department.
This gives your employees visibility into their co-worker's schedules so they can plan their time accordingly, and also helps teams plan their work ahead of time.
Reduces conflict surrounding time-off
In order to keep your employees and workplace happy, using leave management software is necessary.
A department like HR cannot function without leave management software. Time-off is usually a big reason for conflict among employees and between them and their bosses. It is also a major contributor to attrition in workplaces. With a leave management app, such issues can be reduced and productivity at work can be improved substantially.
One login away
Using leave management software that is integrated with popular team collaboration tools like Slack, Google Workspace, and Microsoft Teams can make it super easy for your team to track their leaves.
Wanna know the best part? You don't need an extra set of credentials to log in and track your leaves. Our leave management software works where you work — so wherever your team is, we are. Vacation Tracker integrates with 3 popular team collaboration tools. Furthermore, users can request and approve leaves from the online dashboard too. The cherry on top is that you can try this software out for free! We also offer free demos and a 7 day free trial for our users. Sign up below.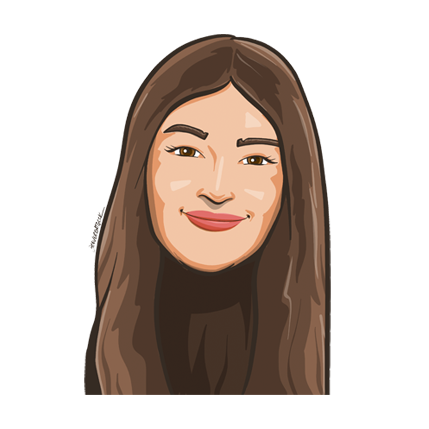 An avid writer and aspiring marketer, Snigdha is a student at Concordia University's John Molson School of Business.