Here's Why A Leave Management App Is Essential For HR
Reading Time:
3
minutes
In today's world, a leave management app is like the holy grail for HR managers. The app helps you look smarter, makes your employees happier and your life easier. What's not to like about that?
Why leave management apps are essential
A leave management app is the first step HR managers can take toward a more productive and organized workforce. It has countless benefits. It saves you time, reduces stress, and helps your employees balance personal and professional responsibilities. So if you're looking for a reason to get a leave management app for your company, look no further. We've got you covered.
Increased transparency
When a leave management app (such as Vacation Tracker) automates manual leave tracking, your entire organization gets a transparent overview of their co-worker's upcoming leaves. Why is this useful, you ask?
For starters, you can get full visibility into your team's time-off and plan your vacation time accordingly. Furthermore, if leave requests get rejected, employees are more likely to go with management's decisions because they'll know beforehand about scheduled leaves within their organization.
As we all know, time off is important to stay productive. So, why worry about back-and-forth emails and meetings when you can use an all-inclusive team calendar and instantly check each coworker's vacation?
It saves you time
An app that can track your leave requests while also allowing you to do your actual job without any hassle? Talk about a win-win situation.
With a leave management app, you can say goodbye to the days of waiting for countless hours for your HR department to respond to your leave requests. Time is money, and a leave management app will save you both in the long run. By eliminating and automating mundane tasks like filling out forms and sending back-and-forth emails, you can remove the unnecessary stress associated with leave tracking and focus on getting actual work done.
No more paperwork
Say goodbye to the endless amount of paperwork stashed around your office.
By storing employee leave data on a dedicated leave management app, you can finally get with the times and store all your important data on a secure virtual platform. This way, you can ensure all your important information remains secure and visible to your employees when they need it. So if you're still storing your employees' leave information on a spreadsheet, then it's time for you to go ahead and bite the bullet when it comes to making the switch.
Did we mention that going paperless is also good for the environment?
Improved communication
As a business owner, you know that employees are a crucial part of your success. An efficient and happy workforce can make all the difference in your success or failure. The key to keeping employees happy is communication — especially when it comes to managing their leaves.
With a leave management app, employees can input their vacation plans onto a centralized platform and improve communication regarding time-off within their teams. This facilitates better decision-making, enhances efficiency, and boosts accountability among employees.
Reduces conflict surrounding time-off
A leave management app is important if you want to keep your employees and your workplace happy.
HR is a department that cannot run without the help of leave management software. Time off is usually a big reason for conflict among employees and between them and their bosses. It is also a major contributor to attrition in workplaces. A leave management app can reduce such issues and improve productivity at the workplace in a substantial way.
No room for human error
Storing data manually on a spreadsheet is hard enough. But when you try to track leaves and add things like rollover days, accrued time-off, and holidays into the mix, spreadsheets are simply not the best option.
So if you're still using spreadsheets to track leaves, it's high time to move on. A leave management app is easy to use, efficient and keeps everyone on the same page. It eliminates error and confusion so you can plan effectively. It also helps you securely store company-wide leave information in one place and track it at the same time.
Boosts morale in your employees
A leave management app dramatically streamlines your company's leave approval process. All necessary information will be at your fingertips and this will eliminate a lot of legwork for most HR managers, improving their workflow. Ultimately this increases an organization's productivity and makes employees happy knowing they have greater chances of receiving their leave requests. This, in turn, will also help in preventing burnout in employees.
Integration with third-party apps
You shouldn't have to use a separate set of credentials and log onto an external system just for tracking leaves.
Most leave management apps are integrated with popular team management platforms like Slack, Microsoft Teams, and Google Workspace. Since your employees are probably already familiar with these apps thanks to the rise of remote work, you'll be delighted to learn that you can also request and approve leaves without ever leaving these apps.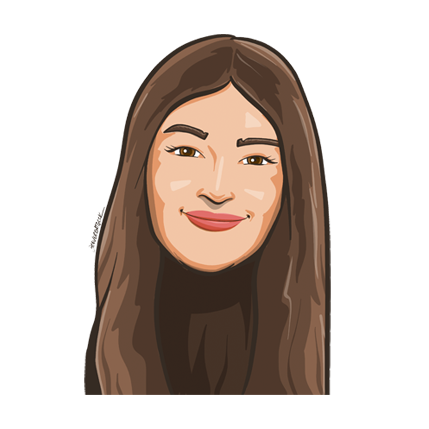 An avid writer and aspiring marketer, Snigdha is a student at Concordia University's John Molson School of Business.