HR Apps for Microsoft Teams
Reading Time:
6
minutes
If you're looking to streamline and enhance your HR processes on Microsoft Teams, you're in for a treat. In this age of automation, it would be a missed opportunity not to explore the potential benefits these HR apps can bring. From PTO to project management, there is no shortage of things that can be automated with the power of these tools. With these apps at your fingertips, you have the opportunity to optimize your workflow using HR Apps for Microsoft Teams and bring greater efficiency to your team.
That being said, why not give some (or all!) of these apps a whirl and discover which ones are the perfect fit for your organization? Each app offers unique features and functionalities, allowing you to tailor the experience to your specific needs.
So go ahead, dive in, and unlock the power of seamless HR management within Microsoft Teams. Your team will thank you for it!
Your search for the ultimate solution for seamless leave management within Microsoft Teams ends now.
With Vacation Tracker, bid farewell to the hassle and complexities of leave management. We've simplified the entire process, so you can focus on what matters most: doing work. Your team deserves the best, and Vacation Tracker delivers just that.
Not only does Vacation Tracker revolutionize leave management within Microsoft Teams, but it also provides convenient and comprehensive views of your leave activity. Within the app, you'll find the "My Profile" tab, which offers valuable insights into your remaining time off, previously taken days, upcoming leaves, and more. Plus, right from the "My Profile" tab, you have the ability to effortlessly submit leave requests, making the process smooth and efficient.
But that's not all! The "Request Leave" tab provides an instant overview of your leave balance, displaying your available time off while also showcasing other scheduled leaves. With this tab, you can easily plan your leave requests while considering your existing commitments and team's availability. It serves as a one-stop destination for all your leave-related information. What's not to love about that?
The benefits don't end there. Schedule leave reports, automate PTO accruals, integrate with your personal calendars, customize workweeks, get leave notifications, and much, much more through our platform. Sign up for a free trial right now and witness the magic of easy leave management today!
PomoDome
In a world of constant distractions and never-ending to-do lists, time management can feel like an uphill battle. Enter PomoDone, your ultimate companion in the quest for enhanced focus and productivity. Seamlessly integrating with Microsoft Teams, PomoDone combines the power of the Pomodoro Technique with advanced task management.
This ingenious app helps you break down your work into manageable intervals, ensuring dedicated periods of focused activity and rejuvenating breaks. Say goodbye to procrastination and hello to a more efficient workday! With PomoDone, you'll effortlessly conquer your tasks, enhance your concentration, and achieve more in less time. It's time to take control of your schedule and unleash your true potential!
To visit the PomoDome website, click here.
Social rewards and employee recognition platforms are saturating the market, but this team culture building app is one of the HR apps for Microsoft Teams that feature so many good things to improve the engagement and cohesion of your team members for a happier, more efficient, and more profitable workplace. Features like Thanks, Wish, Gift, Reward and Redeem allow for increased engagement with actions such as peer-to-peer non-monetary appreciation. It also allows teams to highlight special moments such as wishing colleagues happy birthdays, work anniversaries, promotions, years of service, and other milestones. Teams can create and build meaningful memories from work celebrations, earning and sharing reward points and rewards nominations, to redeem a wide range of electronic gift cards from various retailers. Indeed, there are retailer categories to suit anyone's preferences and tastes, including dining, fashion, electronics, experiences, and home decor.
In addition, HR data from employee profiles and the team culture platform generate powerful reports and analytics to assess and plan for recognition budgets and program effectiveness. Thanks also feature quizzes, surveys and polls to encourage team feedback, deepen training, strengthen compliance and internal policy, and show more transparency from organizations.
To visit Thanks's official website, click here.
With AttendanceBot, this HR app for Microsoft Teams is especially useful for time management at work. The app suits remote teams and deals with a wide range of HR-related tasks such as attendance, employee shift planning and hours, billable hours for clients, breaks and lunches, absence such as vacation, paid time off (PTOs), sick days, work from home and remote work.
Tracking time is a simple matter of DM-ing messages to the bot. To clock in and out, simply send "in" or "out" as a message. To request a time off and have it approved, simply type your type of time off specifying dates and it will get sent for approval. Once approved, your time off will show on your calendar and vacation autoresponders (if this has been set up), and you will be notified of it all. By announcing your team's attendance, you keep everybody informed without lifting a finger. The best part? This time tracker is free for work team spaces of five members or less.
To visit AttendanceBot' sofficial website, click here.
This highly praised app takes care of processing payroll calculations for your team and the setup takes less than five minutes. It tracks time and attendance such as work duration, overtime, and holidays, using two simple commands. Punch 'IN' and 'OUT' from your mobile phone or tablet or on the web, without having to log into the app. Generate informative reports to check attendance, performance, tardiness, and overtime, customize them using filtering and grouping, and export them to Excel or CSV. The app fits the needs of teams of any size from any location. It also uses fancy technology like a biometric time clock, geofencing, QR scanning, photo capture, and PIN authentication to avoid bogus clock-in clock-out and buddy punching.
To visit Clockit's official website, click here.
Working doesn't always have to be about work. This Microsoft Teams app boosts team morale and camaraderie among remote teammates. When you need a break and socialize, Trivia offers fun quizzes and various games to get the short 5-minute distraction you need, and who knows, maybe some creative inspiration as well. Among the thousands of questions and puzzles available, Gotcha! is a multiple-choice quiz format in which you can also win points by fooling others with your wrong answer. Play Word Puzzles with limitless team members by rearranging letters and forming different words. Or stir up some controversy within your team by voting on unpopular opinions.
To visit Trivia's official website, click here.
Wanda Unit4 is a digital assistant that understands natural language to help you take care of routine HR tasks such as asking for a day off, claiming business expenses, submitting timesheets, submitting purchase requests for the office, managing task lists, and viewing payslips and time-off days remaining. The AI app continuously learns and adapts from the dynamic complexity of natural language, workspace environment, information, and business systems so it can recognize patterns and anticipate behaviors from within the context of your work.
To visit Wanda Unit 4's official website, click here.
This useful HR integration to Microsoft Teams offers an interesting all-in-one solution to improve employee relationships, communication, team culture, and performance. Easy to use and even accessible to workers without a work email, people and performance management is now simplified with this platform.
Furthermore, it has many features to address communications and culture, performance and development, and HR and time-off. Solutions include news feeds, rewards and recognition, real-time employee feedback, mission and values, analytics and reports, performance management software, monthly and quarterly reviews, KPI objectives and metrics, personal goals, skills and achievements, dashboards and reports, staff database, holiday booking, absence policies, onboarding worksheets, department and organizational charts, employee timeline and much more.
To visit StaffCircle's official website, click here.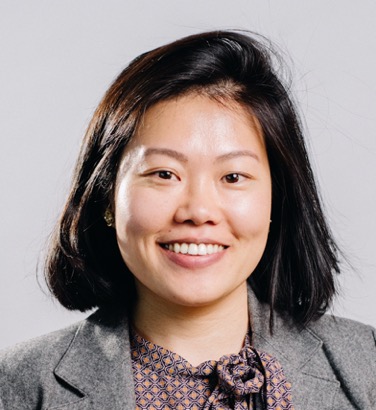 Shirley is a Vacation Tracker occasional contributor. She's held a few positions in communications, marketing and copywriting. When she's not at her laptop, you can find her daydreaming about her laptop and chasing the sun while people watching.