HR Apps for Microsoft Teams
Reading Time:
5
minutes
There are many fantastic HR apps for Microsoft Teams. You can try some or all of the following, to figure out which best suit your team. From leave management to incentivizing, so many key processes can be automated these days! It would be a shame to not at least give some of these a try.
The first HR app for Microsoft Teams is, you've guessed it, yet another shameless plug of our bot. The Vacation Tracker app keeps track of all things time off. Leave "leave management" to us! Our easy-to-use tool lets you set up internal leave policies, requests, approvals and history, without the overly complicated administrative work, HR-heavy platforms, confusing spreadsheets, outdated fax copies, and signature forms. Our newly released app for Microsoft Teams makes leave management a breeze. Everything gets simplified from creating leave-to-leave request and approval processes, down to customized notifications and leave reporting, as well as the admin dashboard.
Highly customizable to support teams of any size, location, industry, or language, tracking time off enables configurations of up to 24 different types of leave, customizable member profiles, tailored workweek, vacation periods, and even notifications. Vacation Tracker is specially made simple with this cool thing called tab. In the platform, a tab gathers all your time off information and condenses it into a simple view and easy access. This way, you get to arrange for a leave request and keep working from within your workspace without leaving the collaboration hub.
Sign up for a free trial right now!
This skills management process reshuffles the way we think about the modern workforce. It also helps us rethink hierarchies, geographical boundaries, people's professional roles, skills, competencies, and personal goals. SkillerBee is one of the free HR apps for Microsoft Teams, unique in its kind. In fact, it provides its own thoroughly researched AI-powered anthology containing "comprehensive and detailed taxonomies for occupations and skills". Use this HR app to map out all the skills within a given organization and make well-informed human resource decisions regarding project assignment, hiring and attracting talent, training, teamwork, staff retention, and promotion. Beyond a nice user experience, useful internal resources and insightful data tools, employees feel empowered and happy to have control over the direction their career takes.
To visit SkillerBee's official website, click here.
Social rewards and employee recognition platforms are saturating the market, but this team culture building app is one of the HR apps for Microsoft Teams that feature so many good things to improve the engagement and cohesion of your team members for a happier, more efficient, and more profitable workplace. Features like Thanks, Wish, Gift, Reward and Redeem allow for increased engagement with actions such as peer-to-peer non-monetary appreciation. It also allows teams to highlight special moments such as wishing colleagues happy birthdays, work anniversaries, promotions, years of service, and other milestones. Teams can create and build meaningful memories from work celebrations, earning and sharing reward points and rewards nominations, to redeem a wide range of electronic gift cards from various retailers. Indeed, there are retailer categories to suit anyone's preferences and tastes, including dining, fashion, electronics, experiences, and home decor.
In addition, HR data from employee profiles and the team culture platform generate powerful reports and analytics to assess and plan for recognition budgets and program effectiveness. Thanks also feature quizzes, surveys and polls to encourage team feedback, deepen training, strengthen compliance and internal policy, and show more transparency from organizations.
To visit Thanks's official website, click here.
With AttendanceBot, this HR app for Microsoft Teams is especially useful for time management at work. The app suits remote teams and deals with a wide range of HR-related tasks such as attendance, employee shift planning and hours, billable hours for clients, breaks and lunches, absence such as vacation, paid time off (PTOs), sick days, work from home and remote work.
Tracking time is a simple matter of DM-ing messages to the bot. To clock in and out, simply send "in" or "out" as a message. To request a time off and have it approved, simply type your type of time off specifying dates and it will get sent for approval. Once approved, your time off will show on your calendar and vacation autoresponders (if this has been set up), and you will be notified of it all. By announcing your team's attendance, you keep everybody informed without lifting a finger. The best part? This time tracker is free for work team spaces of five members or less.
To visit AttendanceBot'sofficial website, click here.
This highly praised app takes care of processing payroll calculations for your team and the setup takes less than five minutes. It tracks time and attendance such as work duration, overtime, and holidays, using two simple commands. Punch 'IN' and 'OUT' from your mobile phone or tablet or on the web, without having to log into the app. Generate informative reports to check attendance, performance, tardiness, and overtime, customize them using filtering and grouping, and export them to Excel or CSV. The app fits the needs of teams of any size from any location. It also uses fancy technology like a biometric time clock, geofencing, QR scanning, photo capture, and PIN authentication to avoid bogus clock-in clock-out and buddy punching.
To visit Clockit's official website, click here.
Working doesn't always have to be about work. This Microsoft Teams app boosts team morale and camaraderie among remote teammates. When you need a break and socialize, Trivia offers fun quizzes and various games to get the short 5-minute distraction you need, and who knows, maybe some creative inspiration as well. Among the thousands of questions and puzzles available, Gotcha! is a multiple-choice quiz format in which you can also win points by fooling others with your wrong answer. Play Word Puzzles with limitless team members by rearranging letters and forming different words. Or stir up some controversy within your team by voting on unpopular opinions.
To visit Trivia's official website, click here.
Wanda Unit4 is a digital assistant that understands natural language to help you take care of routine HR tasks such as asking for a day off, claiming business expenses, submitting timesheets, submitting purchase requests for the office, managing task lists, and viewing payslips and time-off days remaining. The AI app continuously learns and adapts from the dynamic complexity of natural language, workspace environment, information and business systems so it can recognize patterns and anticipate behaviors from within the context of your work.
To visit Wanda's official website, click here.
This useful HR integration to Microsoft Teams offers an interesting all-in-one solution to improve employee relationships, communication, team culture, and performance. Easy to use and even accessible to workers without a work email, people and performance management is now simplified with this platform. It has many features to address communications and culture, performance and development, and HR and time-off. Solutions include news feeds, rewards and recognition, real-time employee feedback, mission and values, analytics and reports, performance management software, monthly and quarterly reviews, KPI objectives and metrics, personal goals, skills and achievements, dashboards and reports, staff database, holiday booking, absence policies, onboarding worksheets, department and organizational charts, employee timeline and much more.
To visit StaffCircle's official website, click here.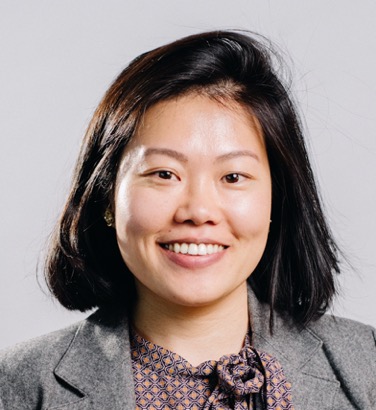 Shirley is a Vacation Tracker occasional contributor. She's held a few positions in communications, marketing and copywriting. When she's not at her laptop, you can find her daydreaming about her laptop and chasing the sun while people watching.