Leave Management Report for 2023 | Paid Time Off (PTO) Statistics for the U.K.
Reading Time:
7
minutes
Work-Life Balance as a Top Consideration for Job Seekers
A survey conducted by CIPHR revealed that work-life balance is the prime concern for job seekers, surpassing even pay and benefits when determining the most desirable job factors.
Over two-thirds of UK workers (67.5%) rated work-life balance as the most critical factor in a job search. Often presumed to be the top priority, pay came in second, chosen by 58.5% of workers. Job security emerged as the third most significant consideration at 57%, followed by job satisfaction at 53%.
A comparison with past research highlights the growing importance of this issue. A study from 2012 placed work-life balance as the 8th most influential factor for job applicants. The same research, repeated recently, elevated work-life balance to the top position. These findings are confirmed by another study, which highlights paid time off as the most preferred benefit among UK employees today, with 44% showing a preference for extended paid leave.
Paid Time Off as a Cornerstone of Work-Life Balance
This shift highlights the surging importance of work-life balance in today's work environment. Paid Time Off (PTO) plays a crucial role in achieving an optimal balance between professional responsibilities and personal life activities.
Annual Leave
Comparison of Annual Leave in the UK vs. the Rest of the World
Working in the United Kingdom comes with various benefits, but one of the best is very generous annual leave. The minimum statutory leave entitlement for almost all full-time workers is 28 days. Regarding annual leave, the UK is by far the best among OECD countries, and second in the world. The only country that has a better record is Kuwait, with 30 days (from 2016). The UK's entitlement is in stark contrast to the US, where there is no federal requirement for paid annual leave.
Source: Leave Laws – Vacation Tracker
Are UK Workers Vacation-Deprived?
The 2023 study by Expedia, covering North America, South America, Europe, and Asia-Pacific, introduces the concept of "vacation deprivation." This phenomenon happens when workers spend too much time working and not enough time resting, thus affecting their work-life balance. According to this study, more than half of UK workers (56%) fall into this category. However, based on these findings, the UK ranks second to last, suggesting that its workers experience less vacation deprivation compared to those in most other nations. This standing is well below the global average and is only beaten by Japan, which holds the best spot.
Unused Annual Leave in the UK
According to the same study, respondents in most countries fail to utilize all of their allocated annual leave days. UK workers received an average of 26 days and ended up taking 22 days. This result places the UK in the middle of the rankings, with approximately 84.6% of days of its annual leave being used.
However, another study conducted by Glassdoor presents a different perspective, finding that only 40% of UK workers used all of their annual leave days, and that more than half, at 60%, did not use all the allotted days. Approximately 10% of UK workers report not using their full annual leave due to succumbing to pressure from their managers.
Bank Holidays
Comparing UK Public Holidays with Those Around the World
When it comes to public holidays, workers in the UK receive fewer days off than those in any other country in Europe, and almost any country in the world. England and Wales have 8 bank holidays, Scotland has 9, and Northern Ireland has 10. In comparison, the average number of public holidays in the EU is 12.8 days, which is nearly 5 more days than what workers in England and Wales get.
In fact, in the UK, employees are not legally entitled to paid leave on bank holidays, and employers may require them to work on those days. The handling of bank holidays is determined by the specific contract between the employee and the company. Still, most employers in the UK typically provide the standard 8 bank holidays to all employees, in addition to 28 days of paid annual leave each year.
Some voices are urging the UK government to introduce 4 new public holidays, a move that would bring England in line with the standards enjoyed by other countries around the world.
Source: Leave Laws – Vacation Tracker
Public holidays in Germany and Canada vary by state or province, with nine public holidays applying to all states in Germany and ten to all provinces in Canada.
Sick Leave
Sickness Absence Rate in the UK Highest in Over a Decade
Official data from the Office for National Statistics (ONS) reveals that the sickness absence rate for 2022, with an average of 5.7 days lost per worker, is the highest in more than 10 years. The last time it reached this level was in 2005. This translates to approximately 185.6 million working days lost to sickness or injury. In light of these figures, experts are urging employers not to aggravate health issues as employees return to the workplace.
The COVID pandemic initially contributed to a decrease in sickness absences during 2020, due to countermeasures like social distancing, furloughing, and shielding. However, the end of these measures in 2021, along with the emergence of new COVID-19 variants, has caused the absence rate to rise in both 2021 and 2022, surpassing the levels seen before the pandemic.
Source: Office for National Statistics (ONS)
Sick Days in the UK vs. Other OECD Countries
Our analysis of data from the Organisation for Economic Co-operation and Development's (OECD) official website, along with a recent study conducted by Raconteur, points to an obvious fact: the UK's sickness absence rate ranks among the lowest in both Europe and the OECD countries. According to the latest figures from the Office for National Statistics (ONS), the average UK worker took just 5.7 days off due to illness in 2022. On the other hand, Germany, well-known for its productivity, had an average of 19.9 sick days per worker.
Does this suggest a higher level of commitment from UK workers to their employers?
The data provided by ONS and OECD is from 2023, or the most recent year available.
Is a low absence rate necessarily good news? Does it reflect positively on the overall health and well-being of employees?
Is Sick Leave Adequately Compensated?
In the UK, Statutory Sick Pay (SSP) is only £109.4 per week, lasting for 28 weeks, but it doesn't start until the 4th day of sick leave. Some argue that sick pay should be at least £330 per week to cover living expenses. On the other hand, employees in Germany can receive full pay for up to 6 weeks of sick leave. If faced with a severe illness, they are entitled to 70% of their salary for an additional period of up to 78 weeks.
Source: United Kingdom Leave Laws & Holidays
Maternity and Paternity Leave
Unequal Access to Paid Maternity or Paternity Leave
A study examining coverage and eligibility for paternity and maternity leave has discovered significant disparities in access to these essential benefits. More than a quarter (28%) of employed women and men lack access to paid maternity or paternity leave, often due to factors like their employment status or length of service. Workers in flexible, casual, or low-paid positions, as well as those who are self-employed, are the most affected by this issue.
Among working mothers who have given birth, 16% were ineligible for paid maternity leave. The reasons for this exclusion include earning less than the required threshold for eligibility (7%), being self-employed (7%), or not having maintained continuous employment with the same employer for the necessary period (2%).
Also, 27% of working fathers with a newborn were not qualified for paid paternity leave due to their employment status. Within this group, 20% were ineligible because they were self-employed, and 7% were excluded because they had been employed for less than six months.
Some Employers Do It Better: Enhanced Benefits for Parents
A poll conducted by XpertHR across 375 companies employing nearly one million workers found that 63.5% of employers offer enhanced maternity pay, and 60.3% offer enhanced paternity pay. Employers claim that the benefits of increased engagement and employee well-being far outweigh the additional costs.
On the other hand, 31.7% of employers don't offer any supplemental benefits for new parents beyond the legal minimum. The primary reasons listed for this decision are costs and the general company culture.
Use of Maternity vs. Paternity Pay Among Eligible Fathers and Mothers
According to data from HMRC, only 204,200 new fathers requested paternity pay during the fiscal year 2021-22. This figure is substantially lower than the number of maternity pay claimants for the same year, which stands at 350,000.
Analysis by law firm EMW estimates that just 32% of entitled fathers ended up taking paternity leave in the previous year. These findings are nudging employers to enhance their benefits and support for new fathers, a change that could foster more opportunities for them to spend quality time with their newborns.
Conclusion
The changing job market dynamics indicate an increased emphasis on work-life balance, where paid time off plays a crucial role. However, certain disparities remain, particularly around access to maternity and paternity leave. Meanwhile, the situation in the UK drastically differs from other countries when it comes to sick leave and bank holidays. As job seekers continue to prioritize work-life balance, employers and policymakers should focus on closing these gaps and ensuring equal access to these benefits.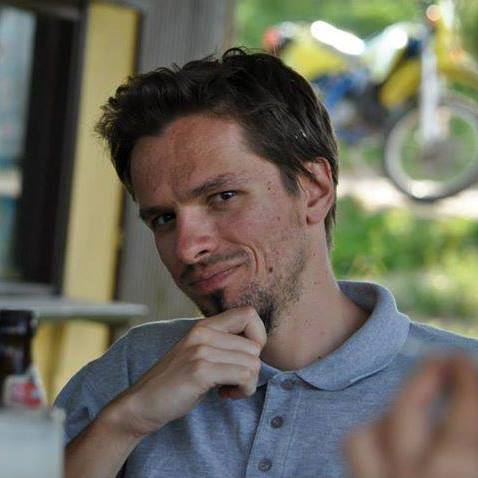 After many years of working as a programmer, Uros has finally returned to his true passion, which would be writing, as a content writer in Vacation Tracker. Human words surely bring more beauty and poetry than codes do, so one could say that today, at last, he is content as a writer. A content writer.