Why You Need An Automated Leave Management System
Reading Time:
4
minutes
Did you hear that? That's the sound of another leave lost over a pile of lost and unread emails, messages, and notifications. It's no secret that tracking your employee's time-off manually is quite the hassle. Not only is it time-consuming, messy, and just inefficient, the whole process of tracking leaves on Excel spreadsheets comes with its own set of pros and cons. Add to that PTO accrual, rollover days, and paperwork forms, it's a recipe for disaster. Many would even go as far as to say that it's every HR manager's biggest nightmare. So, do you still want to use that spreadsheet to track PTO for your organization? Or would you rather let an automated leave management system handle it for you?
If you said the latter, keep on reading – you've landed on the right article! We'll explain how an automated leave management system can be used to manage your team's leave and discuss the benefits that it offers.
What is an automated leave management system?
It's fair to say that everyone loves a good vacation.
Employees use vacations as a chance to recover from burnout. On the flip side, employers usually see a big boost in employee engagement following an employee's return from a well-deserved vacation. Despite all these benefits, most businesses have a difficult time keeping track of their employee's time off.
If you don't know what your employees are doing with their vacation schedules, chances are you may end up overworking them or get blindsided by the costs of replacing a worker who goes on vacation longer than expected. For that very reason, companies of all sizes can benefit from using automated leave management systems. Put an end to all that stress with an automated leave management system and manage your employees' leave so smoothly that it no longer feels like work.
The benefits of having an automated leave management system
By using an automated leave management system, you can easily locate the information you need about your employee's time off. In addition, automated systems make it easier for employees to plan vacations. The information you need can be accessed with a click of a button. However, there are a few more benefits to using this type of software, which are listed below.
There is no room for human error
Manually tracking leaves may be cheap. But not using dedicated leave management software can often lead to costly mistakes.
Let's face it: using a spreadsheet for leave tracking is a waste of time and money. Excel spreadsheets make tracking leaves and accruals difficult. In addition to that, they are also inefficient and prone to human error. Automating leave management eliminates those problems. As a result, you are able to save your HR team time in handling leave requests, allowing them to focus on more important tasks.
No more emails, spreadsheets, or paperwork
The days of waiting countless hours for HR to respond to your leave request are over.
By using an automated leave management system, you can stay compliant and offer a uniform way of managing and tracking PTO for all employees. Each employee will know at any time how many vacation days they have remaining and can receive responses regarding their leaves within minutes. Furthermore, eliminating back-and-forth emails will improve your team's real-time communication and reduce the need for a spreadsheet to track leaves.
Lastly, by digitizing and automating your leave tracking process, you can finally put an end to the clutter of paperwork stashed around your office.
Offers users transparency and real-time information
All-inclusive team calendar? Check. PTO accruals? Check. Rollover policy? Check. Customizable leave policies? Check.
Most of these elements of manual leave tracking are major stressors for HR departments. However, by automating leave management you can keep track of coworkers' time off and plan your vacation accordingly. With an all-inclusive calendar of your team, you can instantly see who is going on leave and when rather than constantly communicating with your teammates. As an added bonus, most leave tracking systems provide other features such as end-to-end visibility, a team-based calendar to help facilitate better decision-making, simple payroll integration, and more. This makes it easier to plan your leave schedule and ensure everyone is up to date with the latest information.
All your information remains secure
Data for a business is like oxygen to a human. It sounds dramatic, but losing data can prove to be fatal for HR departments.
After all data loss, particularly when it comes to leaves, can cost you a lot of hard-earned money, especially if your employees are using up vacation time without your knowledge. Automated leave management software can help you overcome this fear. The company-wide leave information can now be securely stored in one location, and you can also track it simultaneously.
Integrated with third-party apps
By now we've established that leave tracking through dedicated software is useful. But do you know what's even better? Approving and requesting leaves directly from the comfort of your favorite collaboration tool.
Thanks to the rise of remote work, team communication tools like Slack, Microsoft Teams, and Google Workspace have all become indispensable tools in almost every business. And with a tool like Vacation Tracker, a few clicks are all it takes to track time off with an integrated leave tracking system. You will no longer have to log on to external software or website to track leaves either. You'll be able to manage leave requests, approvals, and notifications directly from your workspace. What's not to love about that?
How Vacation Tracker can help
Now that we've highlighted the benefits of using leave management systems, it's only natural that you'd want to implement one in your organization. Luckily for you, this is where you'll find the solution to your problems! Vacation Tracker is the ultimate choice for an automated leave management system for more than 1500+ companies worldwide. With our tool, you can easily track your team's leave requests, work from home days, sick leaves, and much more – directly from your workspace. Interested in learning more? Sign up for a demo below!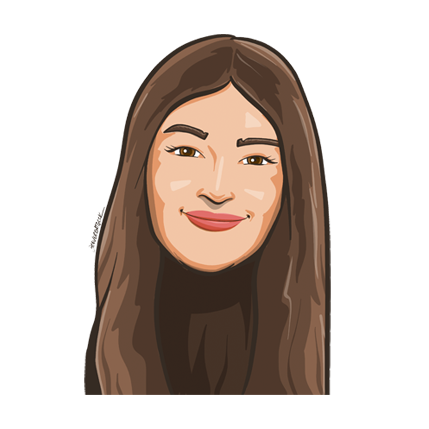 An avid writer and aspiring marketer, Snigdha is a student at Concordia University's John Molson School of Business.