A leave management system that ticks all the boxes
Sick of the hassles that come with manual leave tracking? Vacation Tracker is the leave management software you need to help you manage, track and automate your time off, all in just a few clicks.
Our leave management system is trusted by 1,500+ teams worldwide
A leave management system that ticks all the boxes
Sick of the hassles that come with manual leave tracking? Vacation Tracker is the leave management software you need to help you manage, track and automate your time off, all in just a few clicks.
Melisa Reyes
Maternity leave starting Jan 10
Coralie Renaud
Taking a sick day tomorrow
Melisa Reyes
Maternity leave starting Jan 10
Coralie Renaud
Taking a sick day tomorrow
What is Vacation Tracker?
Vacation Tracker is a fully customizable leave tracking software that simplifies the way you manage your teams' PTO requests, work from home days, sick leaves, and more, reducing the hassle of manual leave tracking so you can focus on doing actual work.
From setting up daily or weekly notifications to automating lengthy, complicated processes such as PTO Accruals, Vacation Tracker is the only tool you need to supercharge your leave tracking efforts.
A leave management software your team can rely on.
A Simplified Leave Approval Process
With Vacation Tracker, all it takes are just a few clicks to request and approve your leaves. We simplify the entire leave approval process by letting employees request leaves from either the Vacation Tracker bot or online dashboard.
Once the request is submitted, your Administrator will be notified to approve or deny it and you'll get notified of the outcome instantly. No more messy paper forms or back-and-forth emails!
Set Up Tailored Notifications
Administrators can set up notifications for their entire organization or tailor them to each team. Just customize the time of the notifications will be sent, and pick the Slack or Teams channel they'll appear on.
Furthermore, you can also set up email notifications that'll get sent directly to users' inboxes, whether they're a part of your organization — or not.
Utilize the Administrator Dashboard
The Administrator Dashboard is your portal to unlocking the full power of Vacation Tracker. It gives you a comprehensive overview of everything leave-related in your organization. Here, you can set up notifications, export leave reports, customize all settings, and more!
Discover more Vacation Tracker features, or visit Helpdesk for more information.
Discover all the ways Vacation Tracker can help your team.
Custom Leave Types
Locations
Departments
Calendar sync
Accruals
Labels
Roles
Filters
Reporting
Administrators can create completely custom leave types. Users can request full or half-days, sick days, conference days, Jury Duty and many other types of leave all in one place.
If you have team members located in different places, you can create and configure multiple Locations in Vacation Tracker. Place all team members in the corresponding Location, whether they are a part of the same team or not.
Perfect for offices in different locations, multiple departments can be set up on Vacation Tracker. Filter the Calendar and the Dashboard by Department to get a customized overview.
Integrate Vacation Tracker with Google Calendar, Outlook or iCal to get synchronized leave information.
Our Accruals feature takes the hassle out of manually calculating employee leave balances by automating it directly in our system. Part of the Complete Plan.
Labels allow you to group users together with just one click and can also be customized to include a name and color. This feature is available as a part of the Complete Plan.
There are 3 roles available to you at Vacation Tracker - Administrator, Approver and User. All of the roles have different permission levels.
Vacation Tracker users can save time and sift through leave information by filtering results on the basis of Locations, Departments, or both.
Through the Administrator Dashboard, reports can be generated to fit your organization's needs. Just choose the time period you want and export. Quick and hassle-free.
Get started in 4 easy steps.
1. 30-second sign up
The entire process of signing up to Vacation Tracker takes less than 30 seconds. Just input your details and you're ready to start your 14-day free trial. You don't need a credit card to sign up either!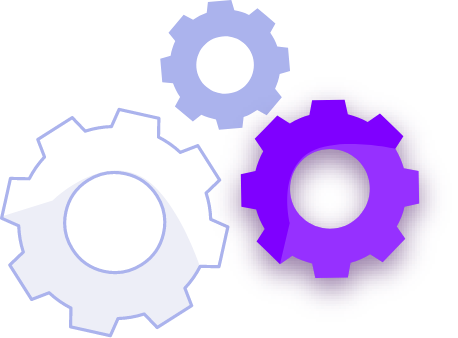 2. Configure your settings
Next, create multiple Locations and Departments for your employees. Set customizable leave policies for each, set yearly leave quotas, add rollover days, integrate our tool with your favorite calendar, and more.
3. Request A Leave
Once everything's set, our users can submit a leave request through the Vacation Tracker Dashboard, Slack bot, or MS Teams tabs within a matter of seconds. Then, all you have to do is wait and you'll get notified instantly when a decision is made.
4. Notify your team
Create daily/weekly notifications to keep everyone informed of upcoming leaves within your department or organization. These notifications will appear on a channel pre-selected by you and at a time you choose.
Who can use our leave management software?
Our leave management system is perfect for small to medium-sized businesses, large corporations, remote teams, educational institutions, and many more!
At Vacation Tracker, we don't believe in one size fits all. That's why we give our users the flexibility of customizing their leave tracking approach to meet the needs of every employee. With our tool, you can create up to 25 customized leave types and location-based policies to reflect the work reality of your organization.
Don't just take our word for it, take theirs!

Easy to use. Makes vacation/holidays/sick and off days management a breeze, both for the management and employees.
Aleksandar L.

Really easy to use, my team and I love it, made our life so much easier. Also the vacation tracker team is super helpful and nice, thanks!:)
Tímea V.
HR Specialist

We have been using this product for about 6 months and the team loves it. Cant wait to see future improvements and new features!
Martin G.
Management Consulting

We tried a lot of options & this is the only one we love because it is: - easy to use - customizable on the team and personal level
Zoja K.
Editor, Startit
Very simple to setup, makes it super simple to request and approve days off and the team is very responsive and takes feedback serious.
Manuel B.
CEO at Timeular

Quick to set up, and very easy to use. Amazing customer service.
Nemanja T.
Entrepreneur and Industrialist

Simple, focused, no-nonsense.
Austen C.
Builds the Serverless Framework
i am looking for this tool for years 🙂
Tomer D.
Founder @Crane.ai,@epic.ai @slides.ai

I really like this. It really streamlines everything!
Troy H.
Entrepreneur & Web Developer

Great app!
Sean M.
CEO at Clockify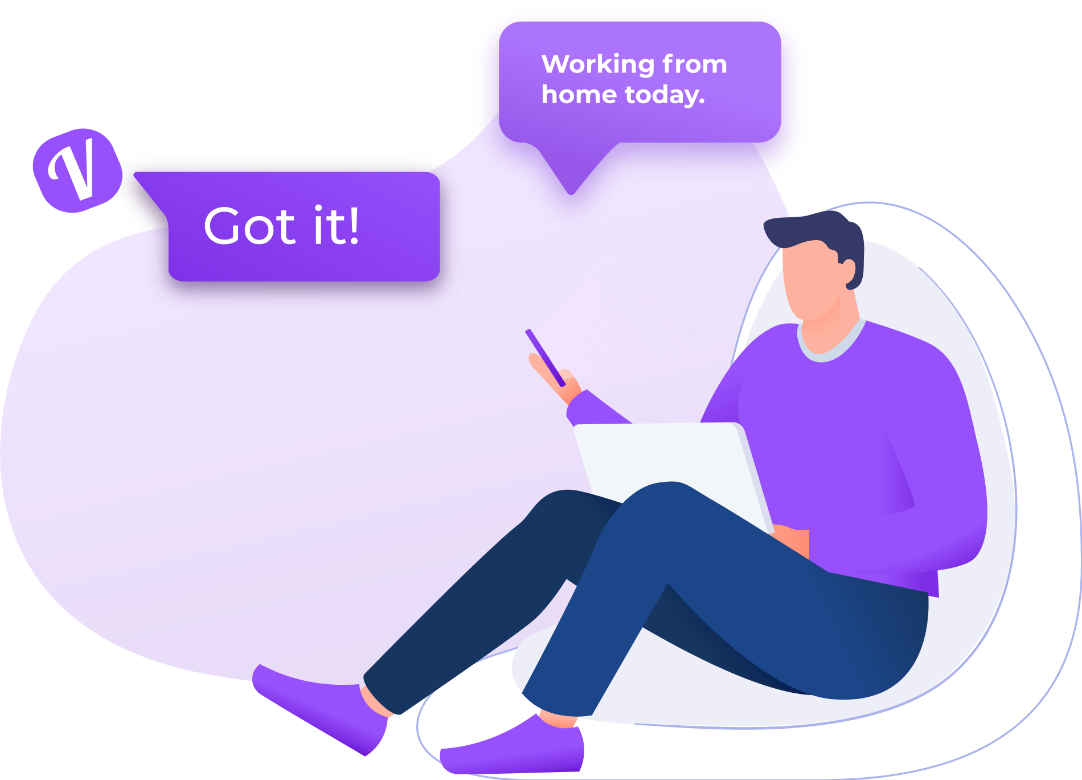 Ready to see our leave management system in action?
7-day free trial. No credit card required.