Excel Vacation Calendar: Simplify Employee Leave Tracking
Reading Time:
5
minutes
The pillar of every organization lies in its people, making employee management a top priority for companies seeking success in a competitive market. One essential aspect of this is effectively managing employee leave with tools like an Excel Vacation Calendar. By implementing such a calendar, businesses can stay on top of their employees' time off and maintain a healthy work environment.
In recent years, employees have begun demanding more than just decent salaries and challenging responsibilities. They seek additional perks such as health insurance, retirement plans, and an improved work-life balance. Companies have responded by offering unlimited PTO policies, remote work, office snacks, and casual Fridays. However, these perks come with their own set of challenges.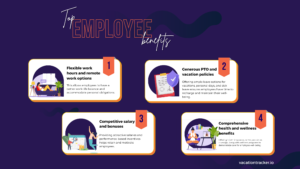 Tracking vacation days and staying updated on vacation policies can be difficult, but an Excel Vacation Calendar can make the process more manageable. In this article, we will discuss the problems that may arise if companies fail to track vacation days and provide a step-by-step guide on how to create an efficient Excel Vacation Calendar for your employees. This way, you can ensure your team stays happy, healthy, and productive.
What are the consequences of not tracking your employees' vacation days?
In short, failing to monitor employees' days off can lead to financial losses for your company. Employers who don't accurately track vacation time may end up compensating employees for unused leave, which can significantly impact the budget. While a "use it or lose it" policy might be appealing to some employers, it's not legally viable in many countries.
Additionally, companies risk losing employees, which can have a substantial effect on the budget. Research indicates that replacing an employee can cost, on average, between 6 to 9 months of their salary. To reduce employee retention costs, companies should establish a robust leave tracking system that helps prevent burnout and boost motivation and engagement.
To assist in this effort, we've compiled some tips on creating an Excel vacation calendar for employees and provided suggestions for helpful tools to use.
Effortlessly Manage Employee Leave with an Excel Vacation Calendar: A Step-by-Step Guide
An Excel vacation calendar can serve as an effective solution for small to mid-sized businesses that may not have the budget or desire to invest in more sophisticated leave tracking software. While it's possible to create an Excel vacation calendar for employees from scratch, you can also utilize a pre-built leave tracking template provided by Excel and customize it to suit your business requirements.
To set up an Excel vacation calendar, follow these steps:
Launch Microsoft Excel.
Navigate to File > New and select Available Templates.
Look for the Schedules option.
Choose Business Schedules and pick a template that best aligns with your business needs.
After selecting a template, click Download > Open to open the template in Excel for editing.
Various templates offer different features, such as a 12-month year in a single worksheet, vacation planners, to-do lists, budgets, daily schedules, and task trackers, among others.
How to Customize Your Excel Vacation Calendar?
Begin customizing your Excel vacation calendar immediately after downloading it. Simply select a cell containing an employee's name, delete the existing text, and enter your employee's name in its place. Continue this process until you've added all your employees' names to the vacation calendar. If you need additional rows, click on the last employee row and select the Insert Rows option to expand the template.
An Excel vacation calendar may not always be the ideal solution.
Even though Excel can sometimes be a good solution, for companies with over 10 (sometimes even less!) employees, using an Excel spreadsheet can become rather chaotic. Moreover, complications may emerge if your business allows half-day leaves, implements a PTO policy, or includes remote workers, part-time, and full-time employees.
Vacation Tracker: The Ideal Leave Tracking Solution for Businesses of All Sizes
We believe that using an Excel calendar for tracking employee leave is a thing of the past.
As technology advances and work becomes more complex, we've developed an easy-to-use software that's compatible with various business models and leave policies. Our leave tracking tool allows managers to approve requests swiftly, while employees can request vacation, half day, or hourly leave in just a few seconds.
Vacation Tracker integrates with the tools you already use – Slack, Microsoft Teams and Google Workspace, so there's no more need for multiple logins.
If you are using multiple leave policies, you can configure all of them in Vacation Tracker. The default leave type is "Paid Time Off," but numerous other options are available, including sick days, conferences, remote work, PTO, paternity leave, jury duty, and more. Plus, you can create as many fully customizable leave types as you need.
Managing employee leave across multiple offices is seamless with Vacation Tracker. Different Approvers can be assigned to each department to approve or decline leave requests, and the calendar and dashboard can be filtered by teams for specific information.
Vacation Tracker can also send notifications about upcoming vacations, eliminating the fear of forgetting that a crucial team member is on leave.
For those who prefer tangible reports, we've incorporated an export feature in Vacation Tracker. Managers can automatically schedule and export reports as CSV or Excel, ensuring that all essential information is readily available.
Interested in learning more about Vacation Tracker?
You can experience how it works before committing financially. Sign up for our 7-day trial today and say goodbye to leave tracking challenges once and for all.
Additional Tools to Boost Workplace Satisfaction and Productivity:
Just as Vacation Tracker enables you to prevent burnout among your employees there are some other awesome tools to improve your workplace too!
Culture Amp enables businesses to improve their employee engagement by letting them understand their workforce. It's considered to be one of the most powerful employee feedback and analytics platforms on the market.
Psychologists and data scientists decided to make an on-demand platform to help businesses make engaging employee feedback programs. All that is to help out HR in making better decisions and build a stronger company culture.
Additionally, Culture Amp enables businesses to compare their employee engagement scores against other companies in the niche and find where they can improve. It relies on sentiment analysis which further enables leaders to understand and assess problems within their organization.
Officevibe, just like Culture Amp, enables businesses to collect insight from their team. That way they're able to identify employee dissatisfaction and areas for improved team efficiency.
Officevibe sends weekly surveys to employees and further sends reports to managers. We especially love this tool's pool option which has proven to be an awesome asset when it comes to deciding about ongoing projects.
Reward Gateway enables tea leaders to provide individual recognition, internal communications, employee benefits, and satisfaction surveys.
This platform comes with an employee reward system that can be further customized. This includes eCards, social recognition, peer-to-peer nominations, and customized service awards. Reward Gateway has also a platform similar to Facebook which employees "like" posts and comments in social media style, as well as create user profiles to increase employee visibility.
Reward Gateway allows businesses to create personalized experiences for better employee engagement. For instance, new pages can be created for new recruits, satellite offices, and field works to suit their individual needs.
Every successful business knows one secret: to succeed in anything you need to have a strong team that communicates well. That's why we should never underestimate the power of proper feedback!
That's why we love so much Qmarkets! This is a great tool for improving employee engagement by giving feedback. Interactive tools such as idea discussions and rating systems enable businesses to include their employees into the decision making process.
Conclusion
The foundation of every organization lies in its people, making employee management crucial for thriving in today's competitive market. One vital aspect of this is effectively managing employee leave, which can be done with tools like an Excel Vacation Calendar, or a with a completely automated solution such as Vacation Tracker.
By implementing automated solutions, you can optimize your employee management and leave tracking processes to create a better work environment for everyone involved. Vacation Tracker offers a 7-day free trial, so you can take it for a test drive, before making a decision.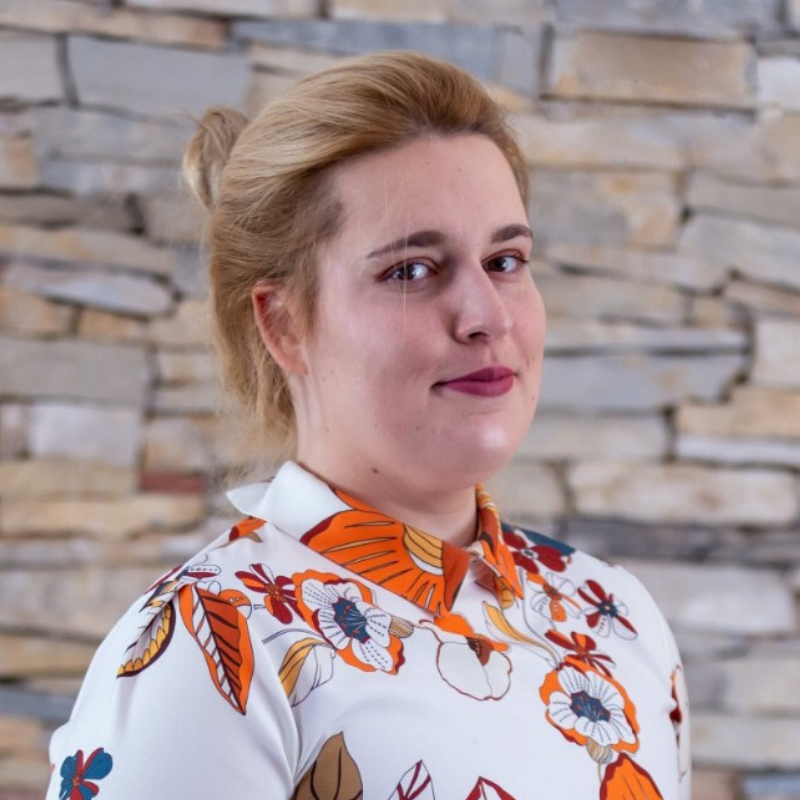 A cat enthusiast and a cupcake maniac, Ana is a freelance Content Writer passionate about HR, productivity, and team management topics. When she's not at her keyboard, you can find Ana in the kitchen, trying to make delicious cookies.