The Pros and Cons of Using an Excel Timesheet To Track PTO
Reading Time:
4
minutes
Tracking PTO through an Excel timesheet, like everything else in this world, has its pros and cons.
How can you track PTO?
When it comes to time-tracking, most organizations have only three options to choose from. You can either:
The simplest, and probably most straightforward way of tracking leaves is through an Excel timesheet. Not only is this way of tracking leaves almost free, but it is also popular among businesses with smaller teams and fewer employees. This method has pros and cons, which we'll be talking about more below.
When using a paper system, employees manually fill in timesheets, which are then reviewed for accuracy and payroll. Although this method of leave tracking feels ancient at this point, many companies still manually track their leaves on paper. This of course comes at the cost of spending hours typing and filling forms, and taking up valuable office space.
Track all leaves via a dedicated software
With leave tracking software, employees can track their vacation time accurately and automate the process. It can be used daily by employees while at work, giving them a simple way to clock in and out. It offers employees the ability to request PTO and take care of any other time-off-related concerns through the software. When approved, the employee is notified and the vacation time is automatically recorded.
This is probably the easiest and fastest way to track your company's PTO, vacations, and sick days while also securely saving your leave data. With leave management software like Vacation Tracker, your employees can request and approve leaves from their favorite collaboration tool with just a few clicks.
For most small companies, the first choice seems like a no-brainer. Hence, let us give you a rundown on all the pros and cons of tracking your company's PTO on an Excel timesheet.
Cons of using an Excel timesheet to track PTO
Tracking leaves manually sounds like a great idea. But that's just in theory. Here are a few cons that come with tracking leaves this way.
It's a time-consuming method
Let's face it: storing and updating leave information for every employee is a long, boring, and often time-consuming task. You need to remember how to start the clock, count the time, enter the data into the spreadsheet, and annotate the results. Who has time for all that?
Because gathering data this way is so tedious, employees avoid it and update the timesheet from memory afterward, and that totally misses the point.
Impossible to adapt
Using an Excel timesheet usually means that HR teams have to manage juggling countless back-and-forth emails, constantly update Excel files, and also file numerous stacks of paperwork. And this only gets worse when new employees are added into the mix.
As your organization grows, so will your need for getting more HR staff to keep track of employee leave data.
Prone to accidents
Using an Excel timesheet to track PTO automates many fields except for the tracking itself. The most crucial part of the system must therefore be handled manually, resulting in human error. And this also makes it prone to accidents.
Not only can losing leave data lead to costly mistakes, but it also makes storing and managing all the paperwork at the office nearly impossible. After all, what will happen if a file is lost, misplaced, or destroyed? The data in it is lost forever. This only further complicates your leave tracking process.
Errors in reporting
As much as Excel timesheets may look like a great idea for tracking PTO, they're not. Because even if you successfully manage to store all your employee's leave data onto the file, how will you track it? An Excel timesheet is only as good as the data gathered in it. This ultimately will not help you notify your team of who's going on vacation soon, how many days they have left in their quota, and so on.
Pros of using an Excel timesheet to track PTO
It is pocket friendly
Perhaps the biggest reason why most companies choose to use an Excel timesheet to track their team's PTO is because Excel is already widely used by most employees for work.
This means that apart from the manual labor, there are no additional costs to tracking your company's time-off.
Easily accessible
Another reason why an Excel timesheet is loved by many is because of the fact that most computers already come with a pre-installed version of Microsoft Office. Excel falls under Microsoft's arsenal and is hence easily accessible from every employee's workstation.
Requires no additional training
Since most white-collar workers already know their way around the software, updating and tracking leaves through an Excel timesheet is a breeze for most people.
On the other hand, if you struggle to use Excel for basic functions like summation, calculating rates, or creating graphs, leave management with Excel will be a nightmare.
Can help give accurate labor costs
Using an Excel timesheet, you can easily see the number of hours and days each employee is working, which helps you get a clear idea of how and where your labor costs are going.
How we can help
If the thought of using an Excel timesheet to track your leaves has you sweating, look no further. Vacation Tracker is the easiest way to keep track of your team's time-off.
With our tool you can request, approve and manage leaves from your favorite collaboration tool as well as set your own locations, leave policies and leave types. In addition, you can also export reports and integrate the tool with your favorite calendar, set labels, and more using our online dashboard! Thanks to our product, your next vacation is just a few clicks away. Get started with a free trial today!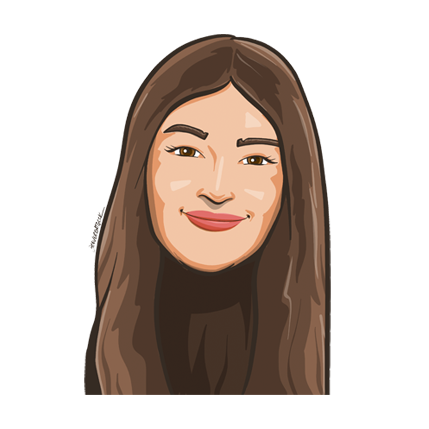 An avid writer and aspiring marketer, Snigdha is a student at Concordia University's John Molson School of Business.