How to Create an Excel Vacation Calendar for Employees
Reading Time:
5
minutes
The pillar of every organization lies in its people. That's why employee management is and will be, the priority of every company that wants to succeed and survive in an already overcrowded and competitve market.
However, in recent years seems like employees are not willing to be satisfied with a decent salary and a "challenging" set of responsibilities that will upskill them, improving their worth on the job market. Employees want more, besides standard offers such as health insurance and retirement plans are. They are not willing to sacrifice their well-being anymore to climb the corporate ladder. Employees are not willing to compromise – they've learned to know their worth.
All of this came as a challenge to many businesses and they had to step up their game. Offering perks such as unlimited PTO policy, remote work and office snacks followed by casual Fridays seem to do the job. However, introducing them to the workplace didn't come without its challenges.
That's why we wanted to talk about what kind of problems may arise if companies fail to track vacation days and stay updated on their vacation policy, as well as how to create an excel vacation calendar for employees to manage their leave in a better and more efficient way.
What can happen if you don't track your employee's vacation days?
To put it simply, your company will lose money. Employees who don't track employee's days off properly will have to pay the unused vacation days which can make a serious impact on their budget. We're sure many employers would love to use the perk of "use it or lose it" policy, however, this policy doesn't stand in most countries.
However, one less obvious thing is that companies can lose their employees too, which can have a grave impact on the company's budget. Some studies suggest that replacing an employee can cost 6 to 9 months' salary on average. To cut the costs of employee retention, companies should work towards having a solid leave tracking system that will enable them to avoid employee burnout and increase their motivation and engagement.
That's why we decided to help out and share some tips on how to create an excel vacation calendar for employees and offer you some useful tools to use.
Excel vacation calendar can be a good solution for small to mid-sized businesses who don't want to (or don't have enough budget) for more refined leave tracking software. Even though you can make an excel vacation calendar for employees from scratch, you can also use a premade template from Excel as well. Then you can add some changes and adjust it to your businesses' needs.
To create an Excel vacation calendar you need to:
Open Microsoft Excel.
Go to File > New and choose Available Templates.
Find the Schedules option.
Pick Business Schedules and select a template that is the best applicable to your business's needs.
When you choose a template, click Download> Open to open it in Excel and begin editing it.
Different templates have different features. Some of them are a 12-month year in one worksheet, vacation planner, to-do lists, budget, daily schedule, task trackers, etc.
How to edit your Excel vacation calendar?
Editing an Excel vacation calendar starts right after you download it. All you need is to pick a cell with the employee's name on it, delete it, and type your employee's name instead. Repeat it until you've inserted all your employees' names in the excel vacation calendar. If you run out of rows, you can always add them by clicking the last employee row and then choosing the option Insert rows.
However, an Excel vacation calendar is not the best solution always.
Companies with a larger number of employees cannot rely solely on Excel vacation calendar to track their employee's leave. For companies with more than 20 employees, using an Excel sheet can become a quite messy solution. Further, problems may arise if your company allows half-days off, has a PTO policy, and if you have remote workers, part-timers and full-timers.
Vacation Tracker comes as the perfect solution for tracking employee leave from small-sized businesses to enterprises.
We think that tracking employees' leave through an Excel calendar is a thing of the past.
Technology moves forward and our work became more complex. We didn't want to complicate things anymore and that's why we decided to make an easy-to-use software compatible with a wide range of business models and leave policies. Our leave tracking tool enables managers to approve leave a request in minutes. Furthermore, employees can ask for their vacation, half-day offs, and day-offs by either:
inserting /vacation command on any channel from their Slack account

by typing in "request a leave" in a chat with the Vacation Tracker Microsoft Teams bot

or through our easy-to-use online Dashboard!
Modifying leave policies to fit different business models is simple: administrators just have to use the "Settings page" and choose the model that suits them the most. The default leave type is "Paid Time Off". However, there are all other leave types ranging from a sick day, conference, working remotely, PTO, paternity leave, jury duty and more. What's more, there are up to 25 completely customizable leave types besides vacations and days off.
Managing employees' leave in multiple offices with Vacation Tracker is also a snap! Vacation Tracker offers a possibility of different administrators for each office to approve or decline leave request. Additionally, there's a possibility of filtering the calendar and dashboard by teams giving you the info specifically for that team.
Vacation Trackers' chatbot sends managers a daily summary of pending requests as well as the pending reminders about the upcoming vacation. Which comes quite handy – there's no more fear of forgetting the employees you were counting on is on vacation.
Some people like to have all the reports on paper. That's why we decided to include one more awesome feature in Vacation Tracker. Managers can automatically schedule and export reports in CSV files which they can print later!
We want you to be happy with the software you're using!
That's why we decided to offer a deal: you don't have to pay anything until you see how it works. You can sign up for our 7-day trial now and forget about leave tracking struggles once and for all.
Just as Vacation Tracker enables you to prevent burnout among your employees there are some other awesome tools to improve your workplace too!
Culture Amp enables businesses to improve their employee engagement by letting them understand their workforce. It's considered to be one of the most powerful employee feedback and analytics platforms on the market.
Psychologists and data scientists decided to make an on-demand platform to help businesses make engaging employee feedback programs. All that is to help out HR in making better decisions and build a stronger company culture.
Additionally, Culture Amp enables businesses to compare their employee engagement scores against other companies in the niche and find where they can improve. It relies on sentiment analysis which further enables leaders to understand and assess problems within their organization.
Officevibe, just like Culture Amp, enables businesses to collect insight from their team. That way they're able to identify employee dissatisfaction and areas for improved team efficiency.
Officevibe sends weekly surveys to employees and further sends reports to managers. We especially love this tool's pool option which has proven to be an awesome asset when it comes to deciding about ongoing projects.
Reward Gateway enables tea leaders to provide individual recognition, internal communications, employee benefits, and satisfaction surveys.
This platform comes with an employee reward system that can be further customized. This includes eCards, social recognition, peer-to-peer nominations, and customized service awards. Reward Gateway has also a platform similar to Facebook which employees "like" posts and comments in social media style, as well as create user profiles to increase employee visibility.
Reward Gateway allows businesses to create personalized experiences for better employee engagement. For instance, new pages can be created for new recruits, satellite offices, and field works to suit their individual needs.
Every successful business knows one secret: to succeed in anything you need to have a strong team that communicates well. That's why we should never underestimate the power of proper feedback!
That's why we love so much Qmarkets! This is a great tool for improving employee engagement by giving feedback. Interactive tools such as idea discussions and rating systems enable businesses to include their employees into the decision making process.
Tracking employee leave and engagement is a serious task for every company. However, there are amazing and easy-to-use solutions you can find online to improve your business. We tried to offer you the best of the best! We hope you'll use our input to make your workplace an amazing place to be!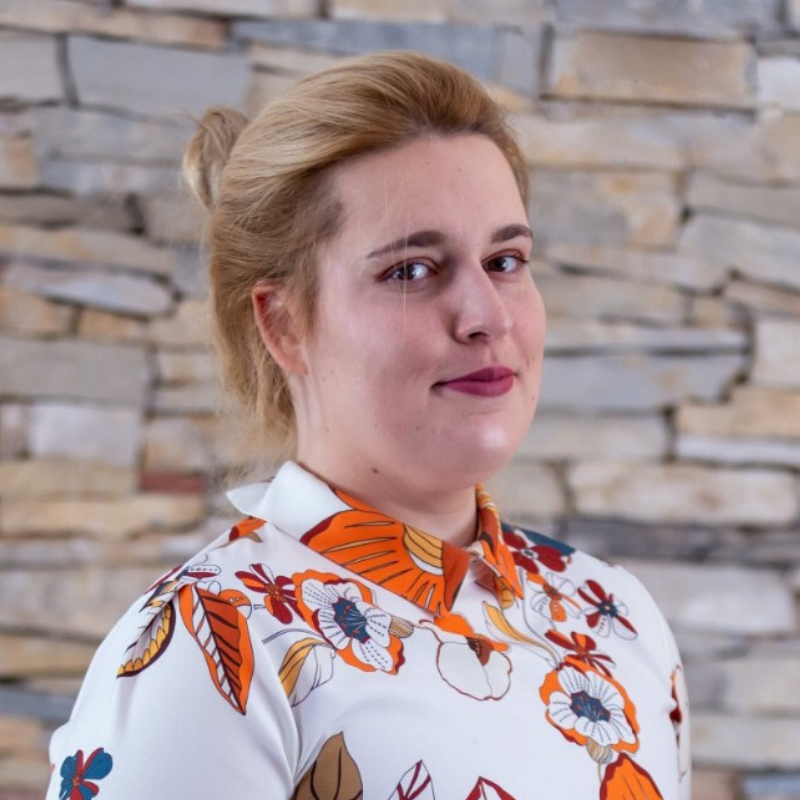 A cat enthusiast and a cupcake maniac, Ana is a freelance Content Writer passionate about HR, productivity, and team management topics. When she's not at her keyboard, you can find Ana in the kitchen, trying to make delicious cookies.