5 Reasons You Should Use Google Workspace For Business
Reading Time:
4
minutes
Unless you live under a rock, chances are that you've probably heard of Google Workspace for Business. But if you haven't, here's a quick refresher on it and 5 reasons you should be using it!
What is Google Workspace for Business?
Google Workspace is everything you need to be productive, in one place.
Google Workspace (previously known as G Suite or Google Apps) offers a bundle of innovative Google tools created to facilitate collaboration, productivity, and mobility among businesses.
One of the biggest benefits of using Google Workspace for Business comes from its range of productivity-boosting apps that you're probably already familiar with. Supported by 24/7 customer support through email, phone, and live chat, these products provide employees with all the tools they need to collaborate effectively on daily business projects.
Isn't it free to use?
Long story short, no.
There is a misconception that Google Workspace is the same as the free Google apps that we use every day. For business users, however, some paid Google Workspace features make a significant difference compared to the free version.
Although most Google products are free for everyone, paying users get access to some enterprise-level features, such as shared calendars, unlimited storage, advanced administrative controls, and e-data migration tools. Additionally, Google Workspace has mobile device management, which is an extremely useful feature. And lastly, it also provides custom email addresses for your domain, enhancing the professional appearance of your business email.
Some of the apps that are included in this bundle are:
Gmail

Docs, Sheets, and Slides

Drive

Google Meet

Google Cloud Search, and more
Furthermore, all these apps also come with more in-built benefits that offer real advantages to the organizations using them.
The consumer versions of these apps make it easy enough for teams to communicate and collaborate, and they're free. So what exactly makes Google Workspace for Business worth the upgrade?
Accessibility at any time and from anywhere
Perhaps the biggest asset of using Google Workspace for Business comes from its easy accessibility from anywhere on the planet.
As a cloud-based platform, Google Workspace can be accessed anytime, anywhere. Due to Google Workspace's compatibility with all browsers, you can also use any device to access your Google Workspace features and content — whether it's a Mac or PC, Android phone, or Apple iPhone. Employees can create documents, collaborate with colleagues in real-time, video call clients and send emails at any time, no matter where they are.
You won't need the internet to work or access your data with Google Workspace's offline features. Google Filestream can sync your latest Drive content to your device so you can work offline or have a copy of your files on your PC or laptop.
Furthermore, Google Workspace has a 99.9% Service Level Agreement (SLA) for its apps, which means that you never have to worry about downtimes or scheduled maintenance. You'll always have access to your files!
Data access with no restrictions
Yeah, you read that right. Google Workspace for Business gives its users unlimited data storage options.
In contrast to free Gmail accounts (which give you up to 15GB of free data), Google Workspace for business gives you unlimited storage for all your information, including files, apps, photos, documents, and emails. In addition to providing intuitive data migration tools and services, Google Workspace allows you to migrate data securely from devices and servers so you can store and manage all of your data and files in one place.
A pocket-friendly, cost-effective solution
The cost-saving potential of Google Workspace is enormous. You no longer need to purchase or maintain company servers and hardware. All checks and security protocols are handled by Google. The ability to collaborate online can help you cut down on travel or even reduce the space required for an office. Scaling up and down is easy. A new Google Workspace account is all you have to pay for instead of additional software or storage space.
For just $12 per user per month for Google Workspace Business and $25 per user per month for Google Workspace Enterprise, Google Workspace offers amazing budget-friendly advantages for small and large businesses alike.
Collaborate in real-time
With real-time co-editing in Google Workspace, teams can edit the same Doc, Sheet or Slide at the same time, which eliminates version control while teams are working from home. With instant changes, people are able to build on each other's ideas and create action plans more quickly. To follow up on the matter, team members can arrange a meeting, engage in a video conference using Meet, or use Team Chat to sort out the details.
It's also possible to create a corporate social network with Google Currents to facilitate communication within your organization, share content with your employees, start discussions, and let your workers weigh in on what your company's "new normal" will look like.
Integrate GW with third-party apps
Third-party integrations are another great benefit of Google Workspace for Business since it plays well with external programs like CRM and leave management platforms such as Vacation Tracker.
Integration of Google Workspace with CRM and other productivity applications lets your team work across platforms from within the Google Workspace app. Employees can easily access work apps with a single sign-on. This will cut down on time wasted going back and forth and duplicating efforts (and data). Data inconsistencies and human error will no longer be a problem. Sounds like a win-win situation to me!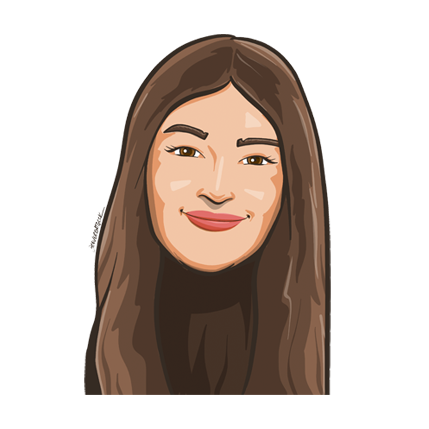 An avid writer and aspiring marketer, Snigdha is a student at Concordia University's John Molson School of Business.