#1 INTEGRATION FOR SLACK
Manage PTO requests without
leaving Slack
Say goodbye to tedious paperwork and hello to a more streamlined
process with Vacation Tracker, an integration for Slack that makes
tracking your PTO a breeze.
Try all features for 7 days. No credit card required.
Simplify approval process
Review, approve, and track time off requests from a single platform, making the approval process more efficient and streamlined.
Increase transparency
Get real-time updates and notifications on employee time off requests and approvals, as well as daily and weekly scheduled absences.
Improve communication
Reduce the likelihood of miscommunication and increase transparency, with real-time communication in your team.
Requce login complexity
You no longer need to log in to multiple platforms to access time off information. This reduces login requirements and improves the overall user experience.
"Integration with Slack was seamless. Most info can be reviewed from there so our employees don't need to think about it."
Mauricio A. Lead Product Manager
Synapbox
LEAVE MANAGEMENT
Reduce the complexity of leave approval
With just 5 clicks from Slack, Vacation Tracker makes requesting leave a breeze.
Approvals are just as easy, with instant notifications for the outcome of the request.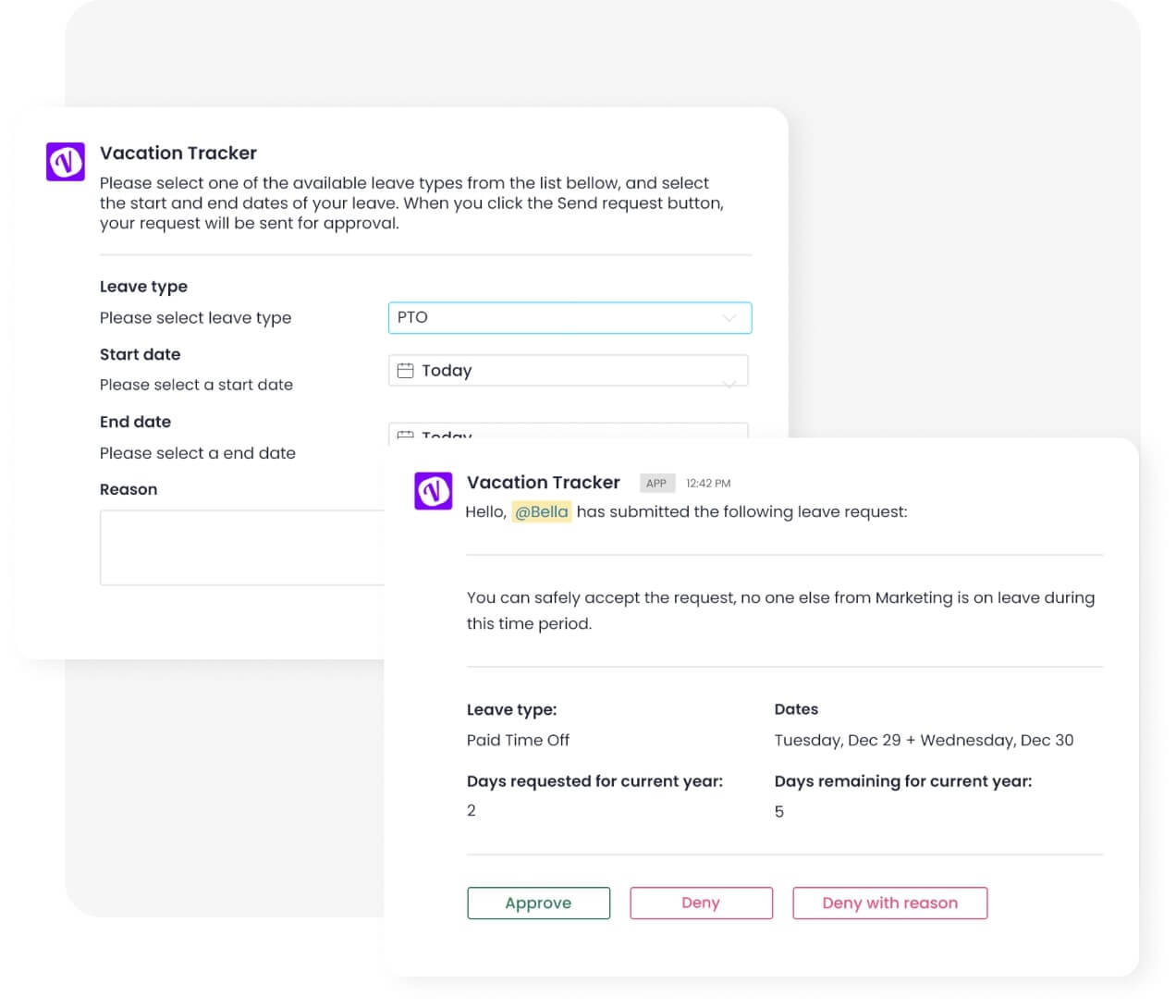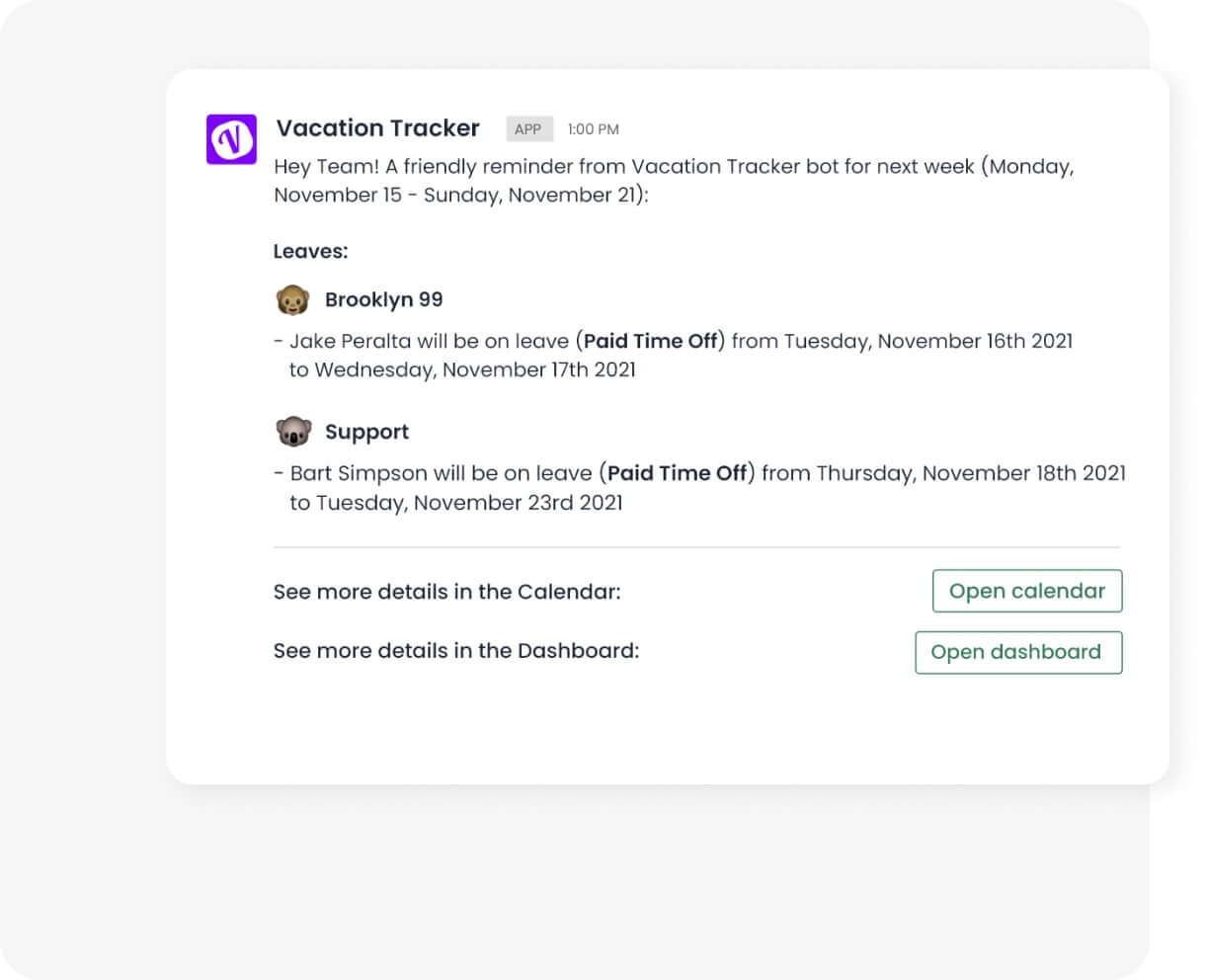 NOTIFICATIONS
Notify team members of scheduled leaves and holidays
Customize daily or weekly notifications for your entire organization, department, or location.
Simply select the desired Slack channel for notifications, and Vacation Tracker will handle the rest.
SELF MANAGEMENT
Easily manage your leave data within Slack
Vacation Tracker calculates your leave quota and displays it in Slack.
View upcoming absences, pending leave requests, and your leave history all from within Slack.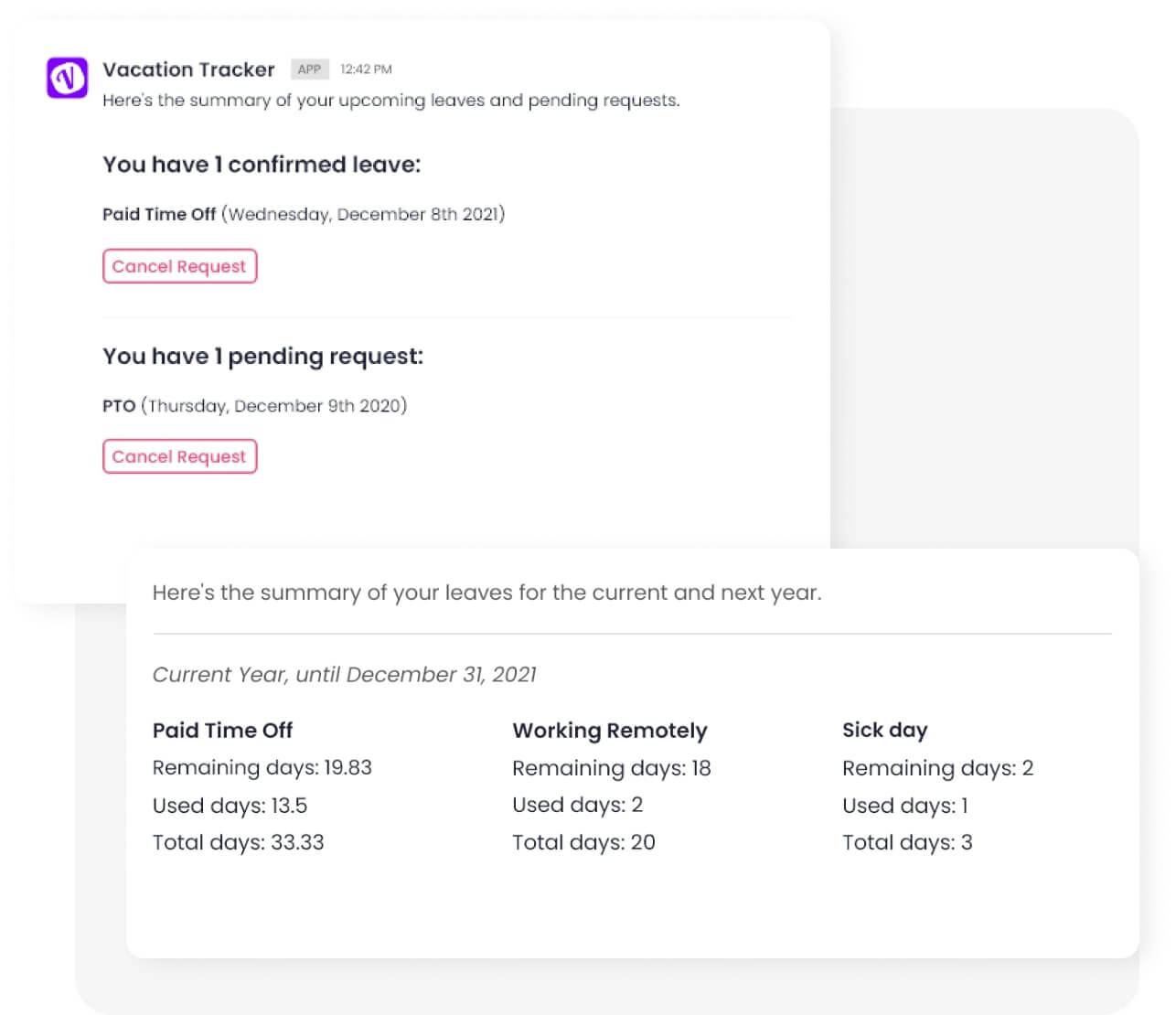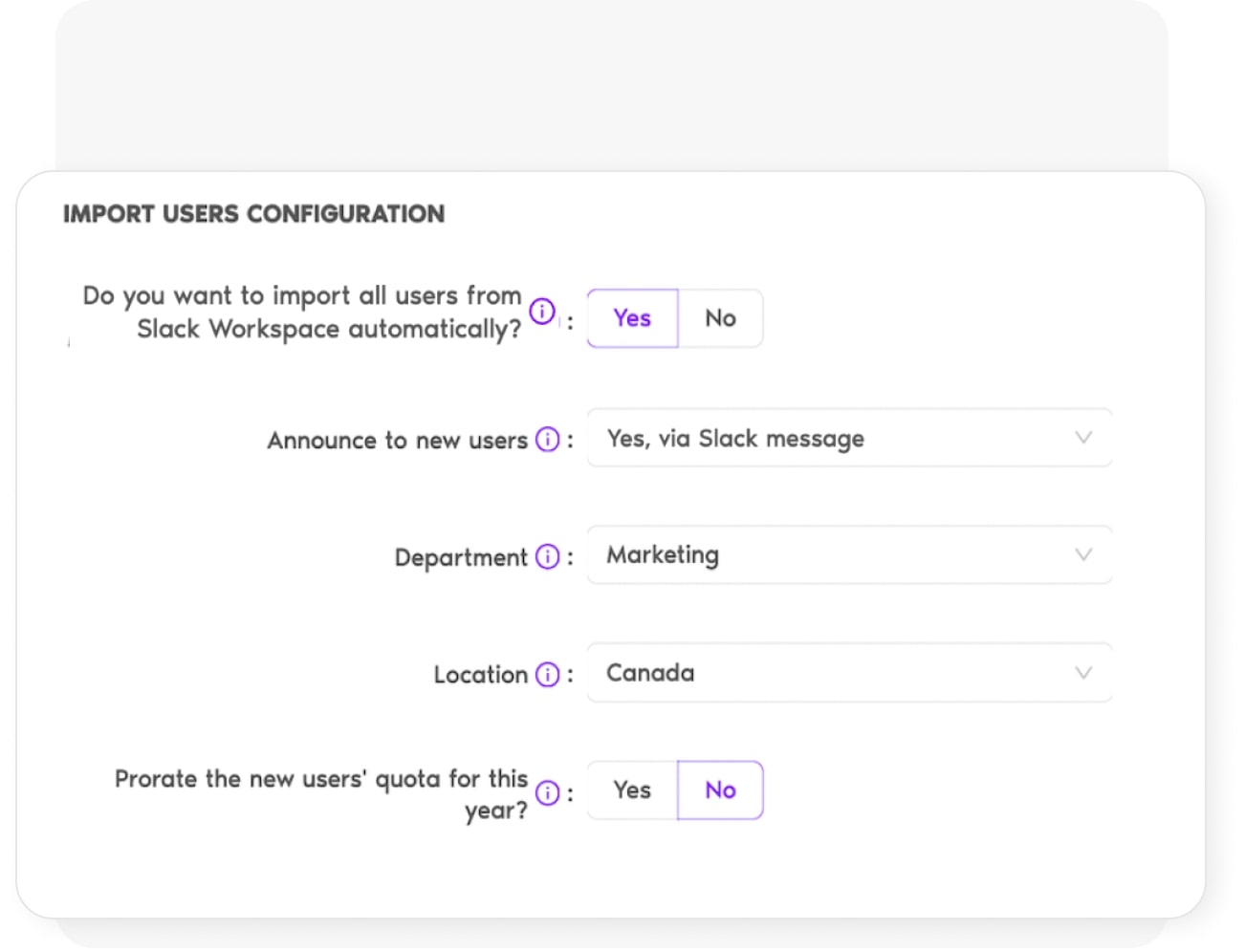 AUTOMATIC IMPORT
Easily import new Slack users to Vacation Tracker
Once you add new users to your Slack Directory, you can easily import them into your Vacation Tracker. Either do it manually or - set automatic import, and we'll automatically import new users.
Vacation Tracker can also automatically pro-rate the quotas for new users who start mid-year.
OOO STATUS
Automatically set your Slack status
When creating a leave type, you can opt to have the Slack status automatically updated after taking a particular type of leave.
This feature saves time and ensures team members stay informed of your availability.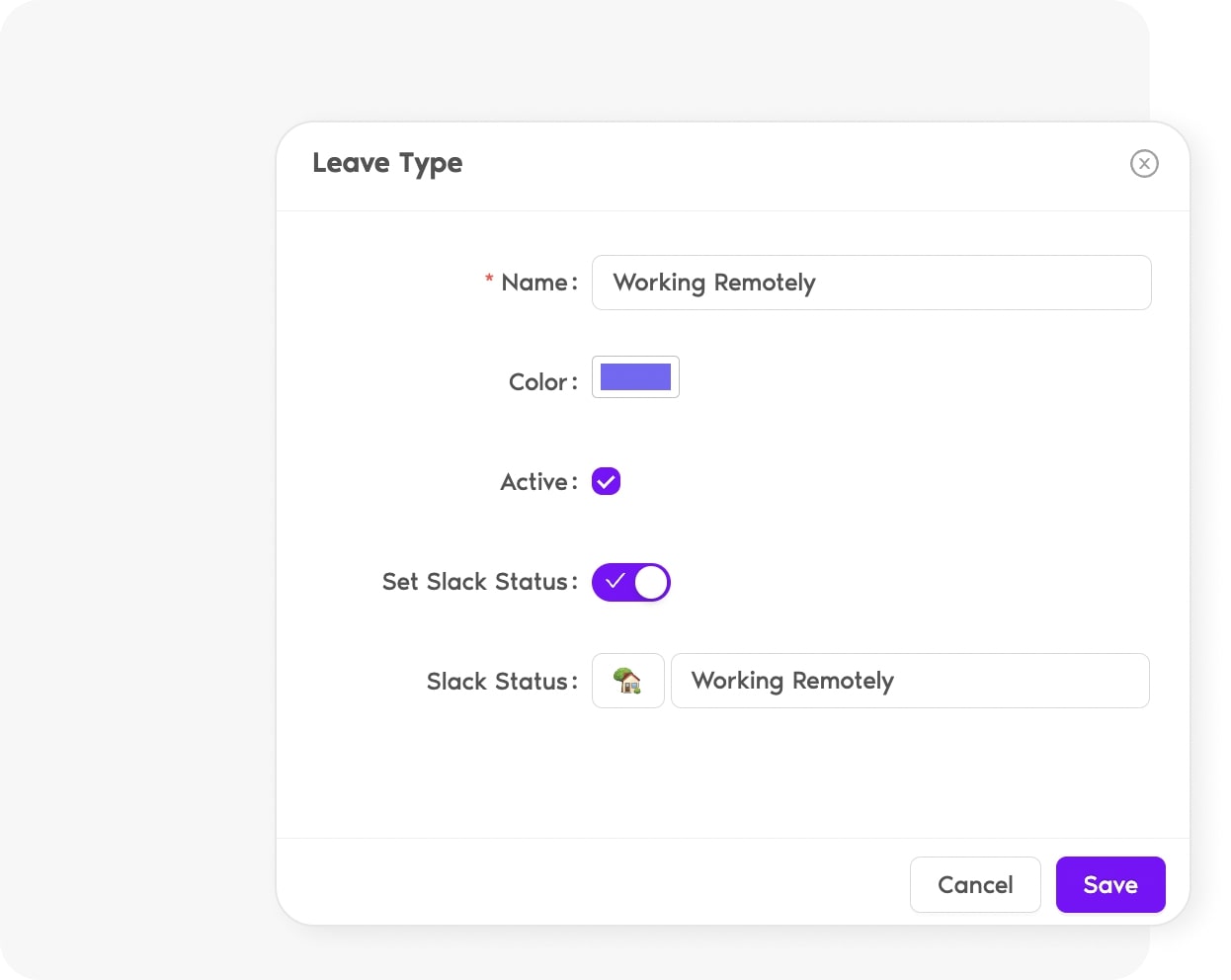 OUR CUSTOMERS
Why teams around the world love Vacation Tracker

"The ease with which everyone transitioned across to using Vacation Tracker without asking a million questions was impressive!"
Romana R.
Producer, No Code

"Set it and forget it. New users come on, they get added to Vacation Tracker, and it just works."
Mark F.
Partner, Buffkin Baker

"Having easy updates on who's taking time off, and when, has helped our team be more connected than ever."
Yami R.
People Operations, Team Blind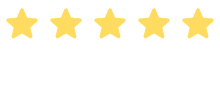 Automate PTO tracking for your growing team, worldwide
Try all features for 7 days. No credit card required.